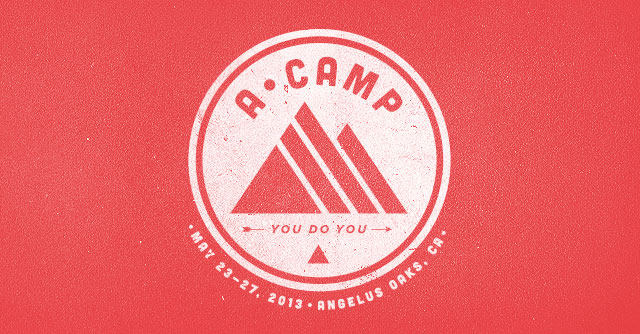 In a semi-regular segment entitled Liquor In The ______ that can't be too regular because I'm probably drinking right now, I'm going to write to you about all the different ways you can liquor. I recognize that it's weird, especially for those of you who have actually had a drink with me, because I am what the frat boys would call a "two-beer queer" (what I would call a "no-beer queer," as I'm gay all the live long day). But I get drunk very easily, is the point. Still, I really really like beer, wine and liquor and want to share that love for the artistry of alcohol with you all, my favorite queers. Let's lift a pint to alcohol and our Autostraddle community– they go together like wine and soft cheese.
Header by Rosa Middleton
---
Ah, the power of buying alcohol in a large group of queermos – if you haven't done it before, you should probably do it now. Why? Because you can get really amazing bottles to try that might be out of your budget otherwise and you'll be trying those bottles in really excellent company. It can also give you an idea of exactly what kind of amazing alcohol you like enough to splurge on for your personal collection. In fact, liquor tastings of any kind are on me top ten list of Things I Love To Do. This week, we are tasting whisky/whiskey atop the mountain. And we think you should join us. Here's how.
Step 1: Round Up Some Queermos, Decide On A Budget
How many of you want to taste and how much do y'all collectively want to spend? If you get 15 people who each spend 20 dollars, you get a budget of $300. For five dollars more a person, you can have a $400 budget for the actual purchasing of the whisky/whiskey, which can get you some super nice options.
Step 2: Choose Your Whisky/Whiskey
This is, of course, both the hard part and the fun part.
First, we recommend knowing revisiting this primer on how to drink whisky/whiskey, by Laneia and the team. It will even tell you why we keep typing "whisky/whiskey" – in fact, we'll show you that part right here: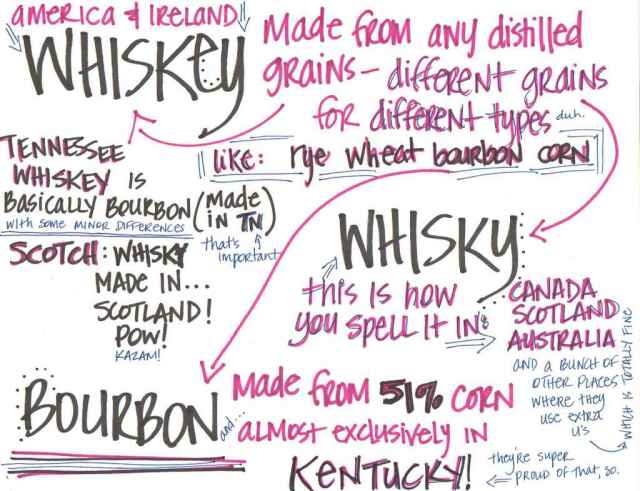 Ali's secret to choosing whisky/whiskey is to make Alex Vega do all the work while sending her a million emails that say "make sure to pick a rye because I basically have the personality of a grumpy 93-year-old man and I really like rye. PICK RYE! PLEASE!" And then listen to this podcast over and over.
Vega, however, actually had a plan. What she did was get Jim Murray's Whisky Bible and read it as if it were a novel. Then made her picks, which are:
From the Jim Murray 2013 Whiskey Bible: "A greatly improved bourbon that is beginning to feel more at home in its sweet, vaguely spicy surroundings." (Score: 83.5 out of 100) The original Old Fitzgerald was introduced in 1870 and soon became an exclusive Bourbon of railroad and steamship barons and was uniquely suited to the culture of the Old South. It has a higher wheat content than other Bourbons.
W. L. Weller Special Reserve (bourbon)
From the Jim Murray 2013 Whiskey Bible: "Pleasant stuff which sings a fruity tune and is ably backed by subtle spice." (Score: 83 out of 100) A roughly 7-year-old whiskey known as "The Original Wheated Bourbon." Only a small majority of bourbons are wheaters, which differ from other bourbons in their mash bill – wheat takes the place of rye as the flavor grain during production. The wheat imparts a softer characteristic to the drink and is a bit smoother because the rye spiciness is absent. Other wheated bourbons include Maker's Mark, other W.L. Weller bottlings, Old Fitzgerald, and several of the Van Winkles.
Four Roses Single Barrel (bourbon)
From the Jim Murray 2013 Whiskey Bible: "Wonderful! In so many ways, the quintessential delicate bourbon. But one of the most attractive for chocoholics too…" (Score: 94 out of 100) Known for it's festive "sweet and spice" taste.
Dalwhinnie 15 Year Old (Scotch)
From the Jim Murray 2013 Whiskey Bible: "A malt it is hard to decide whether to drink or bath in: I suggest you do both. One of the most complete mainland malts of them all. Know anyone who reckons they don't like whisky? Give them a glass of this – that's them cured. Oh, if only the average masterpiece could be this good." (Score: 95 out of 100) From the Highland region in Scotland, this single malt is a favorite among many. A real treat for anyone and everyone who calls themselves a whisky drinker, and should be a great first taste of a scotch for those who have yet to be introduced!
Won the 2013 Jim Murray Whiskey Bible "Whiskey of the Year" with a score of 97 out of 100. So pretty much that's all I have to say about our fifth and final taste. It's one of the Buffalo Trace Antique Collection limited annual releases. We're excited about this one.
Don't taste more than five at a time. Some sources say you'll "overwhelm your palette," but we think you'll just be too drunk to appreciate the taste. Remember, a whiskey tasting isn't about getting drunk. It's about tasting whiskey. If you're having trouble picking, try choosing a theme. "Historic Ryes of the American South" or "From the Scottish Highlands." Something like that.
Step 3: Round Up Your Accouterments
There are a few additional things you need for a whiskey tasting, not the least of which is glassware. Glassware is important for any alcohol experience – and for a whiskey tasting, your glass should have a stem and be tulip shaped. The stem is so you don't heat the whiskey up with your hands while you're tasting it – you hold the glass by the stem (similar to when you're drinking white wine or champagne). The tulip shape helps distribute the smell when you stick your nose in the glas (we'll talk about that in a bit). Because we'll be on a mountain and can't very well take 20 glass snifters onto a camp ground, we'll be using plastic wine glasses to get the (approximate) shape and the stem.
You'll also need a palette cleanser. We're using unsalted crackers (oyster crackers). Nibble on them between tastings to get the taste out of your mouth and prep for a new taste.
You probably also want to serve some light food so y'all don't accidentally get shit-faced. The food you pick will be mostly based on the whiskey you pick, so do a bit of research to see what pairs well. Cheese is Ali's fave option because she likes cheese more than people should probably like cheese.
Step 4: Taste The Rainbow Whiskey
Okay, so we don't subscribe to the snobbiness of a tasting as much. If you taste a whiskey you like, you like it. You don't necessarily have to wax poetic on how much you love the black current and vanilla undertones if you don't want to. But there are a few things you can do to maximize your enjoyment that might look silly from the outside. They aren't silly, we promise.
Start with the younger whiskeys and end with the oldest.

Cut whiskeys younger than 15 years with water. Still water, filtered. No sparkling. That's just weird.
Don't use ice.
Pour 1/2 an oz. Or 3/4 of an oz if you're brave. Or like, maybe much less than that. But don't get cocky with how much you're pouring, especially when you're on a mountain. They are not joking about drinking at a high altitude. They are really not joking.
Take note of the color. Make sure you're in a well-lit room so that you can take note of the color. The visual aspect of any food or drink is part of the enjoyment, and whiskey is beautiful.
You know that thing people do where they swirl the whiskey around in a glass? Basically, that stirs up the smell so that when you stick your nose in your glass, you can really get a good whiff. Smell is part of the whole experience too, so don't worry about looking like a douchebag. Stick your nose in that glass. Enjoy.
When you sip the whiskey, make sure it hits all the parts of your mouth. Different parts of your mouth taste different things, so make sure everywhere gets a little love.
Some people say spit. We say swallow. You want to know how it feels, how it goes down, what the finish is like. After all, this is for drinking. You want to have the experience of actually drinking it.
If you taste something you like, write it down! Write down why. That way, when you go to add the whiskey to your personal collection, you'll remember what it is and why you liked it. Based on why you liked it, your resident whiskey expert may be able to recommend something else you might like. Conversely, if you taste something you don't like, write it down and write down why. That way you know what not to spend your money on in the future.
Don't get hammered. Seriously. Don't. You won't enjoy the tastes as much, and you won't enjoy the company as much, and it will be harder to get that cute friend-of-a-friend's phone number.
That's it for now – we'll let you know how ours went/what we think of our whiskeys/what our feels were. Let us know how yours goes too?