Okay, I'm attending a wedding this weekend and can't watch the new season of Orange Is The New Black until Monday PLEASE NO ONE LEAVE SPOILERS IN THE COMMENTS ON THIS ARTICLE.
Ahem.
Now that's out of the way. Hello, queermos! There is something all of us are doing today (all of us except me lalalalala) and we all know what it is. We are all watching the must see queer teevee that is Orange Is The New Black. If you are a liquor inclined human, you may want to enjoy a libation while marathoning what is likely to be the best damn show of the year. What if you had a drink that was created specifically for your favorite OINTB characters? What then?
Please Note: I tried to keep this pretty exclusively gay (though I did think about doing a "Larry," which was just to get the saddest, plainest beer and drink it straight from the can while frowning). I also didn't want to make drinks out of any character struggling with addiction, because that seemed really mean and unnecessary.
---
Taystee + Poussey
Ugh, I know, I should be put in the stocks for my punny sense of humor. But seriously, these are two of my favorite characters because I love seeing an unconditional/strong female friendship, women of color allowed to explore their nerdy side, and of course Danielle Brooks and Samira Wiley (known fellow queermo!). They have to have a cocktail. The thing about the two of these guys is that they refuse to be sad long term — yeah, their situation is pretty shitty. But they have each other. And they're good at Celebrity.
https://www.youtube.com/watch?v=HKao7on4C9o
Celebrate their effervescence with an effervescent drink.
You will need:
Prosecco (about 3 oz, but it's just "to top with")
1.5 oz gin (I'm using Farmers)
Lavender (I used two palm-fulls, but follow your heart)
0.5 oz lemon juice
jigger
strainer
muddler
the fanciest damn glass you own, because you deserve it
First pick yourself two palmfuls of lavender from that lavender plant you've got hanging out in your kitchen. What's that you say? No such plant. Lol, me neither, I totally picked one up just to make this.
I say two palmfuls because I really truly want you to follow your heart. Anyways, dump those into your cocktail shaker with 0.5 oz of freshly juiced lemon juice.
Remember to cut your citrus lengthwise! It really does net you more juice.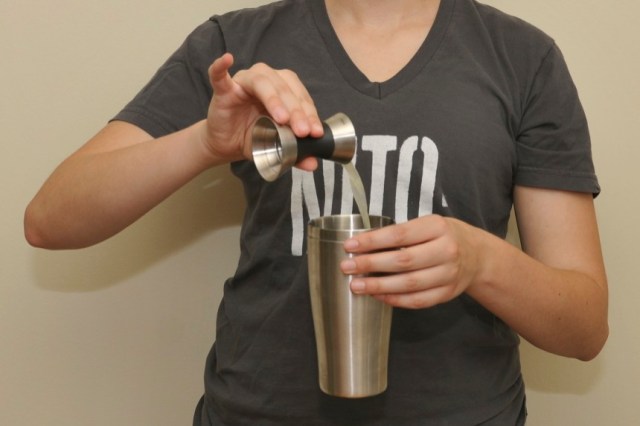 Once that's in there, muddle the CRAP out of the lavender. Show your muscles! Then add the 1.5 oz gin and the ice (about half way up the shaker). Shake shake shake it up!
Grab a tea strainer and fine-strain into THE FANCIEST DAMN GLASS YOU OWN.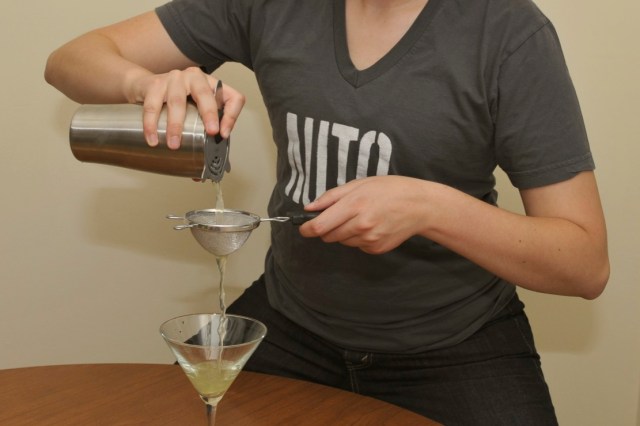 Top with Prosecco because sparkly. Don't get nice Prosecco, as we're mixing it. Get the kind of Prosecco that needs to inform you that it won the award for the packaging, and not the actual product. Get the Prosecco that just wants you to be happy.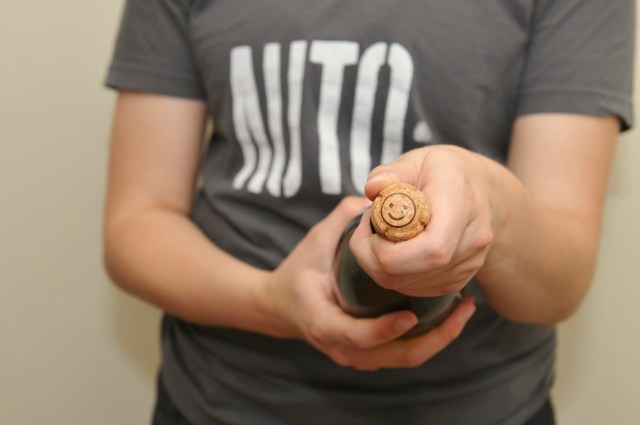 Garnish with a lemon twist and a bit of lavender.
If you want something that's light and tangy and sweet and fun, just like Taystee and Poussey, this is the one.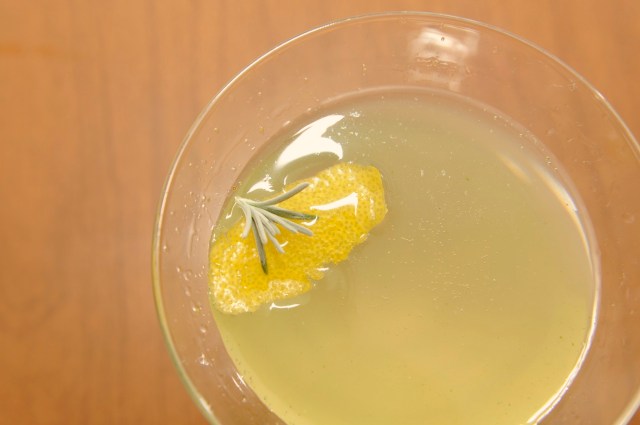 ---
The Screwdriver
Because duh. I didn't invent it, I'm just a genius for putting it here.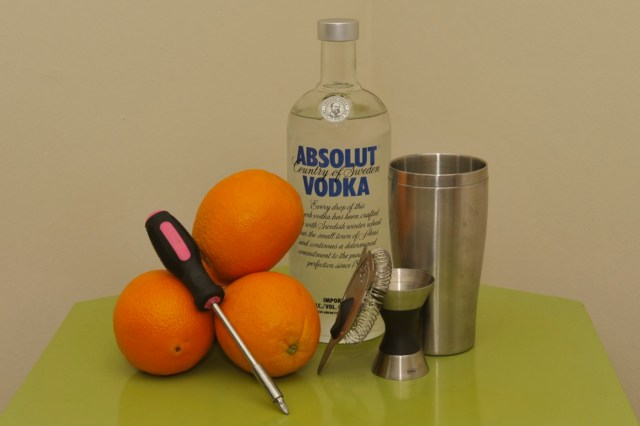 You will need:
2 oz vodka (this Absolut has been hanging in my freezer and I'm so happy to use it!)
5 oz fresh orange juice
a glass. Any glass.
a sense of getting down to business
The easiest drink ever! And an excuse for me to go over to my best friend's house and play with her juicer. I wish we'd gotten pictures of my face while using the juicer. It kinda looked like this: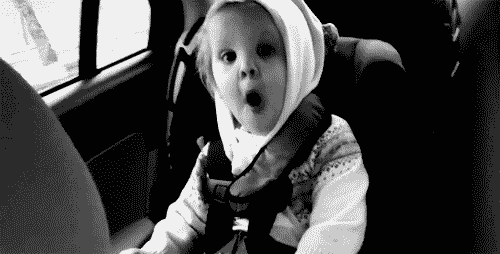 Start by juicing your oranges. Screwdrivers will taste so much better if you juice fresh.
Fill your shaker half way with ice and dump 5 oz. of orange juice in there.
Throw 2 oz. of Vodka in there.
And shake it up! A note about this — many people just build a Screwdriver in a glass. I shake it up because a) I want the Screwdriver really cold, and shaking isn't just for mixing it up, it's for chilling it too. And b) I hate ice in orange juice. That is just not my jam. So. Shaken it is.
Strain this into a cute glass. If you don't like pulp, grab your tea strainer and do a fine strain. But I love pulp. Love it even more than shaking. Still hate ice.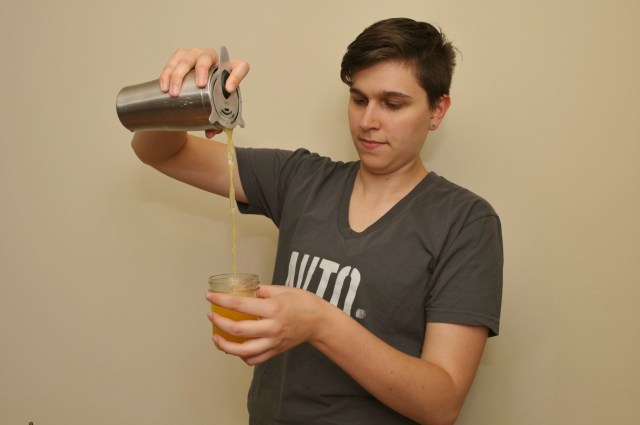 Crap, you guys, are my hands weird? I don't really care, this drink is delicious. Garnish with an orange slice.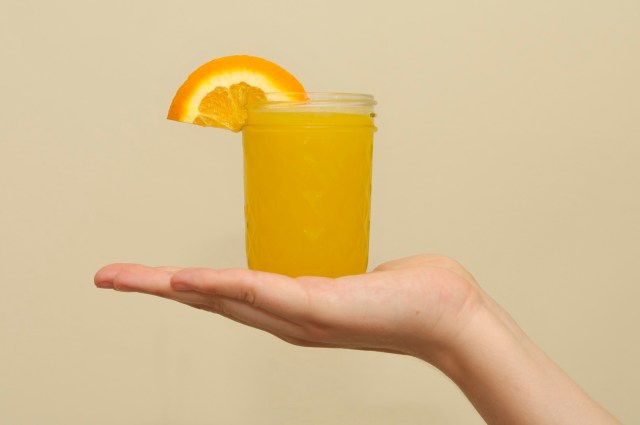 Show of virtual hands — how many of y'all thought I was gonna stir this with the actual literal screwdriver?
---
Chocolate And Vanilla Swirl (Mojito)
Because I couldn't help myself.
You will need:
2 oz light rum (I'm using Brugal)
0.5 oz fresh lime juice
8 mint leaves (I'm using chocolate mint, because lookit what I called this drink)
1 dash Bittermens Xocolatl Molé bitters
1 dash vanilla extract
1 demerara sugar cube
seltzer
shaker
strainer
muddler
the lyrics to Suzanne's "chocolate and vanilla swirl" song, which you will sing while you shake
Start by ripping approximately ten of those mint leaves and sticking them in the shaker, along with that sugar cube.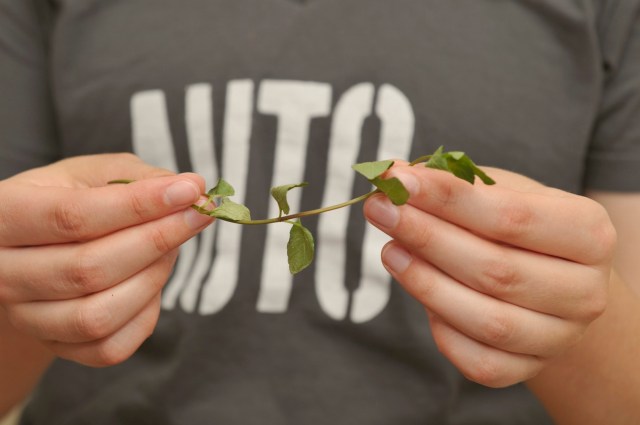 Juice your lime up and add the 0.5 oz of lime juice.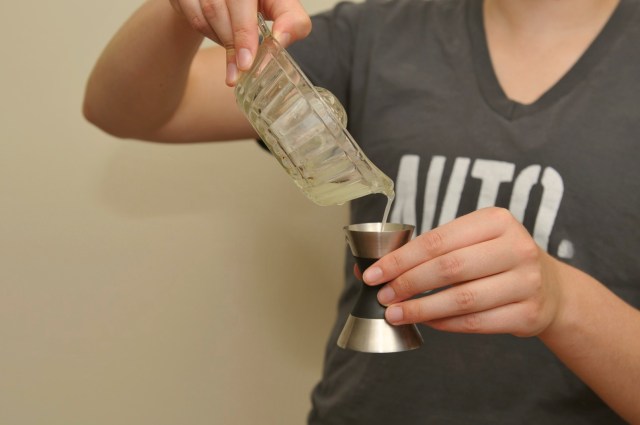 Muddle the crap out of all that! When possible, I like muddling with a liquid in there because then something retains all that fresh flavor. I also love muddling with raw sugar in the mix because it really rips apart the mint. Go ahead and add the ice (about half way up the shaker) once you're done muddling.
Add the 2 oz. of rum.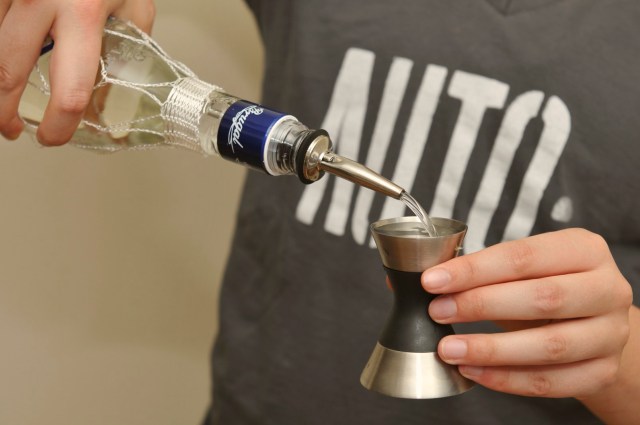 Now for the fun bits — the vanilla and the bitters. Just a quick dash of your nice vanilla. This is the part where I evangelize like Pennsautucky: there is a lot to be said about nice vanilla. It's a splurge purchase you won't regret, it's just always wonderful. Here's my fave:
And then the mole bitters! Comes with a handy dropper. This is what a dash of these bitters looks like:
This is the time where you shake it all up. Remember the song? Okay, go.
Strain it into a cute glass (of course I'm using a jam jar, ugh, such a hipster). If you're not sold on bits of mint in there, this is another opportunity to break out that tea strainer (it's getting a lot of use today for you pulp haters) for a fine-strain. But if you're like me and you can think of nothing better than flecks of minty goodness, just regular-strain it in. Top it with seltzer. Garnish with a lime slice!
Okay, so guys. What the hell puns did I miss? What cocktails are you making for this, the Friday you call out of work and day-drink/marathon the best effing show ever?
---
In a semi-regular segment entitled Liquor In The ______, I'm going to write to you about all the different ways you can liquor. I recognize that it's weird, especially for those of you who have actually had a drink with me, because I am what the frat boys would call a "two-beer queer" (what I would call a "no-beer queer," as I'm gay all the live long day). But I get drunk very easily, is the point. Still, I really really like beer, wine and liquor and want to share that love for the artistry of alcohol with you all, my favorite queers. Let's lift a pint to alcohol and our Autostraddle community – they go together like wine and soft cheese.
Header by Rory Midhani
The photography in this post was done by my very best friend Bridget Sullivan, who not only did me a massive photography solid but also lent me her juicer.