Hi and welcome to this week's Lez Liberty Lit!
Things About Queer Books (And Other Books Relevant To Your Interests)
Roxane Gay's Difficult Women came out earlier this week. At the Rumpus, Gay discusses her new book, feeling worthy, unbreakable emotional connection and diversity in literature:
"Diversity in literature is, in part, about representation — who is telling the stories and who stories are told about. People of color are not under any kind of obligation beyond working hard, doing their best, and learning from their mistakes. It is deeply unfair to task writers of color with unique responsibilities that we don't assign to all writers. As for the race of my characters, why do you assume their race isn't easily discernible? Probably because you assume, like most people, that whiteness is the default. Let me be clear — whiteness is not the default in my fiction."
"What is Native poetry? is a question worth asking, but one I think should never be answered," writes Natalie Diaz in an introduction to a selection of 14 pieces of Native poetry at Connotation Press.
At LitHub, Piyali Bhattacharya writes about building a community of powerful feminist South Asian American writers and editing Good Girls Marry Doctors.
At the Los Angeles Review of Books, Osvaldo Oyola discusses Ta-Nehisi Coates's Black Panther comics series, and notes: "Both a continuation of the Marvel ur-narrative and a genre story meant to explore through fantastical fiction the limitations of and treachery inherent in political power, Black Panther is poised to achieve what few superhero comics have ever succeeded in doing: making its black protagonist's relationship to power distinct from his race, while not erasing the assumption of white supremacy that undergirds the superhero genre."
Who are Joan Didion's literary descendants? At LitHub, Katie Dobbs writes, "For all their flirtations with the radical, it is as hard to imagine her fictional descendants, these chic outliers, being herded into a groundswell uprising as it is to imagine them being enamored with an entrepreneurial sisterhood."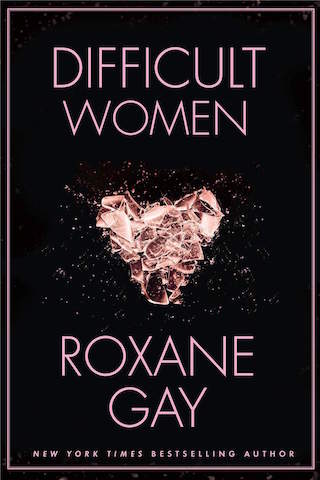 I can't decide if Canada topping the New York Times' list of places to go is dreamy or condescending but regardless, five Canadian authors reflect on home.
Casey the Canadian Lesbrarian reviewed even this page is white by Vivek Shraya, calling it "a complete success, and a stunning, diverse, daring collection." Also, Casey just launched a Patreon, so if you like her work you can pay her for it directly.
These are the ten best queer and feminist books of 2016 and these are the best comics. These were the most overlooked books of 2016 according to booksellers. Read these books about women's history, these feminist books, these fantasy books with feminist heroines, and these Jewish fiction books. Also read these books about single women that all came out last year. These were the most important books of the last 20 years.
If you just got an ereader, here's what to do with it.
There were a lot of literary deaths in 2016.