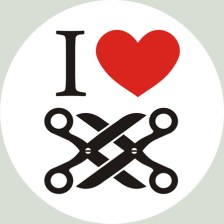 SEXTING: 36 percent Tweet After Sex: Retreveo says that 36 percent of people under 35 post to social networking services like Twitter and Facebook after having sex. Eight percent of those over 35 did so. "Moreover," Retreveo says, "men are twice as likely to exhibit this behavior than women and if you're an iPhone owner you're three times more likely to go social media after you-know-what than Blackberry owners." Asylum offers 10 Things You Should Never Tweet After Sex.
BOYSHORTS: Pink Gets Sexified for FHM Magazine: boyshorts & hoodies & pinks's ass FTW.
Can I Use my Old Vibrator With my New Partner? – Pot Psychology.
TRANNYCHASER: If attraction to the same sex makes you homosexual or bisexual, does attraction to people of indeterminate or transfigured sex give you an identity, too? Rarely is the term trannychaser used playfully, or as a form of self-identification for people like me, a bisexual girl who likes genderfuck. And yet it was only by embracing that term that I was able to untangle the snarl of my sexual appetites and resolve the confusion that had been following me my whole life. (@nerve.com)
VIRGINS: Virginity Rates, Divided by College Major: Math & Biochem, not surprisingly, have the highest percentage of virgins. Studio Art students, however, ARE GETTING IT ON, as are, surprisingly, Neuroscientists and Computer Science Majors.
Blue Blood: Hot genderqueer porn stars Syd Blakovich and Jiz Lee getting it on in some sort of bombed out shelter and the full gallery is here.
"Spain's Sexiest Discoveries" in honor of Columbus Day, which was last week, and I know this is off topic, but Columbus Day? Why does that still exist? Anyhoo, look at the girls: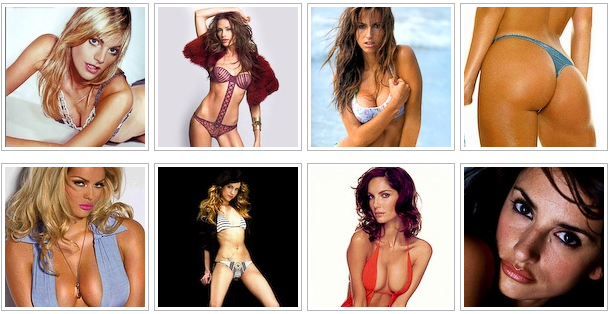 Sugarbutch is offering you an opportunity to win queer indy porn flick "Champion" by Pink & White Productions.
CUTE TUMBLR ALERT: Lesfemmes seems to have accidentally cornered the market on girls who look like they just rolled out of your bed and made you granola and they never need to wear makeup because that's how pretty they are.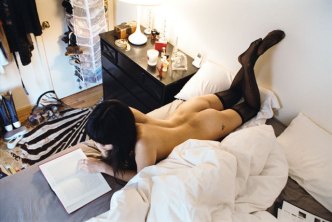 The women's safe-sex guide for girls that want to have sex with girls is now online. EVERYTHING YOU EVER WANTED TO KNOW ABOUT DENTAL DAMS BITCHES READ THIS SHIT.
If you are not experiencing orgasm during your sexual activities, you are not alone: A Guide to Having Orgasms – Information for Pre-Orgasmic Women. (@the-clitoris)
"In many ways, choosing a sex toy is not unlike buying a car. Walk into most adult shops, and the new-car smell is undeniable. Salespeople tout motor speed and durability. And then there are emissions to consider: Sex and the Eco-City. Getting it On is Getting Greener." (@time)
SEX ADVICE: Sex Advice from Lesbian Oil Wrestlers
Q: I want to bring food into the bedroom, but whipped cream and chocolate syrup are lame. Any suggestions?
A: A great way to seduce a woman is to start slapping her with some barbequed seitan strips. Then stuff her vagina with a vegetarian cock kebab made from organic vegetables from your nearest farmer's market.