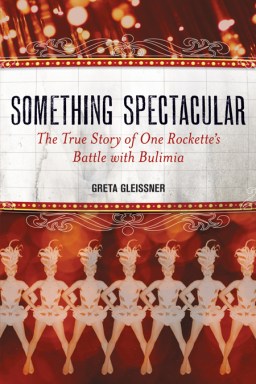 Greta Gleissner's memoir, Something Spectacular: The True Story of One Rockette's Battle with Bulimia, chronicles her career as a professional dancer culminating in the ultimate gig: being chosen to perform as a Rockette for the Radio City Christmas Spectacular — all while leading a double life as she struggles to hide the reality of her eating disorder from everyone she knows. Interestingly, this is one of very few books that directly address the issue of eating disorders in the dance industry.  She painstakingly details binging up to ten times a day, a costly habit ($100 a day) which finds her actually stealing money from her parents to support her food addiction. Gleissner's expose of how the obsessive thoughts destroyed every aspect of her life is interwoven with her sexual awakening as the lesbian daughter of homophobic parents in Kansas City.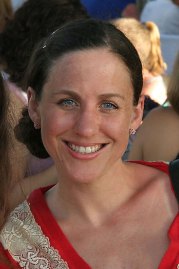 The good news is that she eventually seeks treatment after her third year as a Rockette and has been in recovery for the last ten years. Gleissner has been a contributor for The Disordered Times and The F-Word, and also publishes a personal blog about eating disorder recovery, Life with Cake. Greta is a clinician at Hazelden and has a private practice in New York City, dedicating her life to helping others find recovery from eating disorders.
Greta will appear at Hazelden in Tribeca (283 West Broadway) in New York City this Tuesday, July 17 at 7pm for a reading, Q&A and book signing.