Brittani's Team Pick:
Jess already gave you a list of films to look out for at this year's film festivals. I have another. If gaysians, basketball, or awesomeness fall into the 'things you are interested' in category, you should check out No Look Pass.
NO LOOK PASS is an identity quest film that follows Emily Tay's transition into adulthood between her senior year at Harvard (where she ranks 23rd nationally for assists thanks to her signature move, the no look pass) into her first year playing professionally in Europe. Emily's Buddhist parents risked everything to emigrate from Burma in 1980 to Los Angeles' Chinatown and expect Emily to return home after graduation and comply with an arranged marriage. But Emily must follow her own American Dream, which means moving to Germany and falling in love with a U.S. servicewoman living under Don't Ask Don't Tell. After feeling like an outsider her entire life, Emily struggles to become a leader, not just a star and faces the terror of telling her parents who she really is.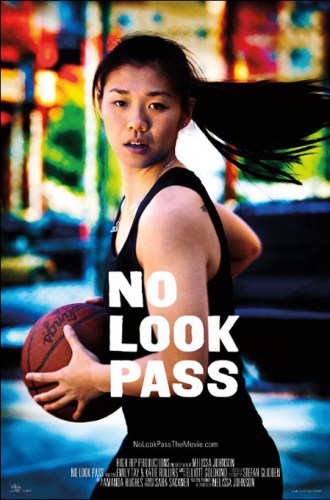 This is relevant to the life and times of Brittani as I played against Tay in college. As much as it pains me to give anyone from Harvard credit for anything, she's a great player. The first showing sold out which I take as a good sign. Anyone attending Outfest should check it out July 17th  in West Hollywood and report back.