by Rachel and Yvonne
Largest Prison Strike In US History Happening Today
Today, September 9th, is the date of the largest coordinated prison political action in US history, 45 years after the prison riot at Attica Correctional Facility for inmates' rights. Across the US, incarcerated people at a wide range of prisons plan to stop working indefinitely. It's a dangerous move for many of them — misbehavior or breaking rules in prison can result in added punishment and longer sentencing times, prolonging the same isolation, dehumanization and harmful treatment that's being protested. The hope, however, that disruption in the prison workforce will disrupt the profitability of the prison-industrial complex, where incarcerated people work for little to no money to provide profit for huge corporations — and create pressure around the civil rights of prisoners. Sofie Louise Dam has a beautiful and comprehensive visual explanation at The Nib of the realities of the prison system in the US, history of political organizing in prison, why it matters, and why today is so important.
In Florida, prisoners organized on Thursday, in advance of the planned strike, with an uprising of 400 inmates. Prisoners "caused damage to nearly every dorm" to protest their treatment in a prison that's been routinely criticized. From the Miami Herald:
Florida's prison system, the third-largest in the country, has been dangerously understaffed for nearly a year, and several sieges have occurred in recent weeks. To further exacerbate tensions, many inmates have been in forced confinement in their dorms, allowed out only to eat because there isn't even enough staff to guard them during outside recreation. Over the past two years, the Miami Herald has published a series of stories documenting the brutal or unexplained deaths of inmates in Florida prisons, a record number of use-of-force incidents and corruption by guards and top officers.
The incident was eventually brought to an end when guards used "canisters of chemicals" that were designed to "[make] it hard for the prisoners to breathe, the officer said."
---
Law & Order
+ California Governor Jerry Brown will decide if he will sign or veto a proposed bill that would end its statue of limitations on sexual assault. State Senator Connie M. Leyva authored the bill and it was supported by both parties. The current limitation on reporting sexual assault in the state is 10 years. If Brown signs, California will become the 17th state that has no limit when a survivor can report a sexual assault.
+ A 14-year-old girl shot a female classmate before fatally shooting herself at Alpine High School in West Texas. A federal agent was also shot when another responding officer accidentally discharged his gun. The gunshot victim and the officer are being treated at nearby hospitals. The motive is unknown at this time.
+ The Department of Justice found Texas is violating court orders by spreading misinformation about its illegal voter suppression law. The Associate Press reports: "Under an agreement reached last month, the state allocated $2.5 million to educate Texas voters on the new ID law modifications in time for the November election. But the federal government argues in a motion this week that the state is actually publicizing misinformation on its websites and educational and training materials."
+ California Governor Jerry Brown has signed "ambitious" legislation aiming to combat climate change in his state, which will hopefully get emissions to "40 percent below 1990 levels by 2030."
+ Officials in Virginia are asking for a federal civil rights investigation at Hampton Roads Regional Jail; they want to know why inmates keep dying there, saying that there are "significant questions about the provision of medical care at this regional jail."
---
Police/Violence
+ A New Orleans man has been charged with a "hate crime" and other offenses for breaking a window at a French Quarter hotel and shouting racial slurs at arresting officers. According to the Times-Picayune, this is the first time Louisiana's "blue lives matter" provision is being used to charge someone with a hate crime against police officers.
+ Darsean Kelly and another man were standing on the sidewalk minding their own business when Aurora, CO police told them to turn and put their hands behind their heads; reportedly police were responding to a call of a man threatening a child with a gun, but the caller didn't give a description of the man, so there doesn't seem to be a clear reason why Darsean Kelly and his friend were assumed to be him. Kelly asked why he was being detained and told police officers "i know my rights," before he was hit in the back with a stun gun, causing him to fall into the street. When Kelly was arrested, it was on the charge of "disorderly conduct for failing to obey a lawful order, and the officer wrote that he thought he might be reaching for a weapon."
---
University Policies
+ The University of Oregon has decided to remove the name of a former classics professor who was also a KKK leader from a campus building. The university president said it took "dialog, logic and research," somehow, to determine "it would be inconsistent with our values to have a building named after an exalted cyclops of the Ku Klux Klan."
+ A Harvard student wrote an anonymous op-ed about how the university failed her in multiple ways after she was raped by another student; one of the points she discusses is that Harvard's health center doesn't have rape kits stocked, and Rocky Mountain PBS found that "Of the top 100 colleges as ranked by U.S. News and World Report for 2014, only four provide the exams in their student health centers. Twenty-two schools offer them at university-affiliated hospitals." The Harvard student, and many others, had to travel to a separate hospital across the city to have a rape kit done (something which may not be feasible at a university that isn't in a large US city with semi-reliable public transportation like Cambridge).
---
Election 2016
+ Hillary Clinton has had a press conference! The topic was that it would be a very bad idea to elect Trump as President, for a lot of reasons. Not wrong!
Trump, she began is "temperamentally unfit and totally unqualified to be Commander in Chief.wp_postsAnd she pointed out that, once again, he spent his time in public praising Vladimir Putin: "Bizarrely, once again he praised Russia's strongman Vladimir Putin, even taking the astonishing step of suggesting he prefers the Russian president to our American president. That's not just unpatriotic and insulting to the people of our country and Commander in Chief, it is scary. It suggests he will let Putin do whatever Putin wants to do and then make excuses for him."
---
Grab Bag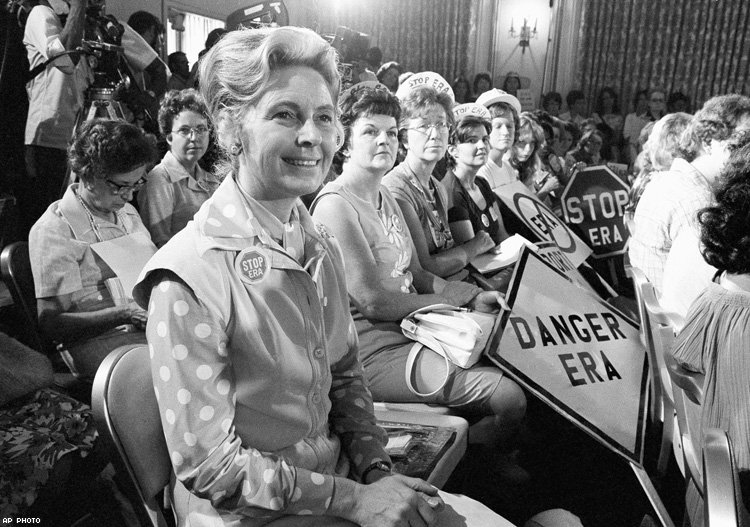 + Conservative leader and activist Phyllis Schlafly, 92, died on Monday. She spent most of her life fighting against LGBT equality and is considered one of history's worst homophobes. Related: How Phyllis Schlafly's Legacy Paved the Way for Today's Ann Coulters
+ Prominent activist Darren Seals was found shot to death in a burning car on Wednesday night in Ferguson, Missouri. Police said they found Seals dead before 2 am about 12 miles from his home and only after the flames were extinguished. The 29-year-old assembly line worker and rapper became involved with activism in the area after Mike Brown was killed. Seals actively tweeted about politics and the Black Lives Matter movement and frequently disagreed with prominent Black Lives Matter leaders.
+ Amber Briggle, mother of an 8-year-old trans boy, invited Texas Attorney General Ken Paxton to dinner with her family in order to advocate for transgender children impacted by discriminatory policies that Paxton defends. "We didn't choose this fight, but when the politicians choose to use my child as a literal pawn in a pissing contest, I think any mama bear is going to stand up and do what she thinks is right,wp_postsBriggle told the Texas Standard last month. Paxton attended with his wife and learned some magic tricks from MG, Briggle's son.
+ The CEO of the San Francisco 49ers has announced the the team will donate $1 million to "the Silicon Valley Community Foundation and the San Francisco Foundation, both of which make grants to grassroots organizations working on the ground."
+ Protectors in North Dakota have been organizing direct actions consisting of chaining themselves to construction equipment this week. The latest, on Thursday, ended without arrest when rain fell and made it impossible for construction to continue for the day.
+ Airbnb, which has been consistently criticized for how consistently its users racially discriminate against customers, has announced new policies aimed at addressing the problem. In addition to reiterating to Airbnb property renters that they need to work with people "regardless of race, religion, national origin, disability, sex, gender identity, sexual orientation or age," they plan to de-emphasize user photos, so it's harder to discriminate against someone based on visible markers of identity, and emphasize instant bookings, which don't require host approval.
+ A study from the University of Chicago shows a higher likelihood of poor birth outcomes for women of Arab descent in the months following 9/11 — which can be linked to "stressful experiences," like discrimination.