GLEE: Tomorrow's episode of Glee will have lesbian action or a reference to it OR JK actually, watch the preview. There's just a joke in there revealing that Santana and Brittany are having sex but not dating, that's cute but unfortunately for all ye Quachel Shippers, Santana and Puck aren't dating either because 'sex isn't dating'! Oh, high school! I hope they follow up on this budding fuckbuddy situation with Santana and Brittany, 'cause that's how these lesbian things often truly start, ladies. (@shewired)
L WORD BOOK: Jennifer Beals took all these pictures, it's in a book, and it's supposed to be out in December but looks like that might be pushed back to Jaunary. It's coming! Did you get one for your girlfriend? There's gonna be bajillions of photos of the only lesbian television series to ever happen in the history of time. Jennifer Beals describes why she has these photos and all to begin with:
It was an era of my life I was eager to preserve: I wanted to remember the cast, the readthrus, the dinners, the rehearsals — everything. I took pictures and saved my scripts, callsheets, and memos and organized them every year …  Mostly, I wanted to remember the joy, because no matter where the storylines went, we always managed to have fun.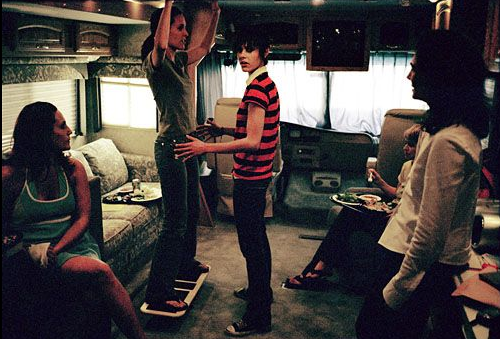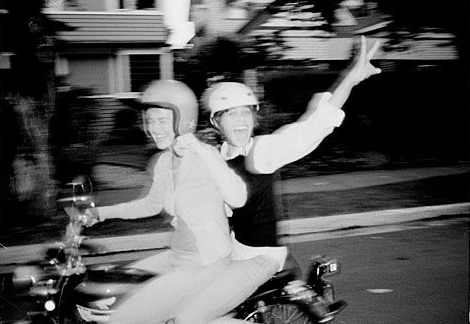 +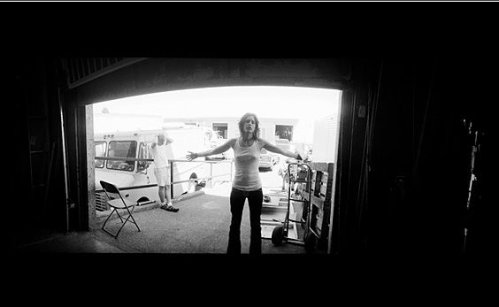 MORE LINDSAY LOHAN PICTURES: More photos from the MODE photoshoot we showed you yesterday … this first one is just … SORT OF NOT OK! CLOSE YOUR EYES AND THINK OF THE CUTE PICTURE OF SAM AND LINDSAY WITH THE MICKEY MOUSE HATS.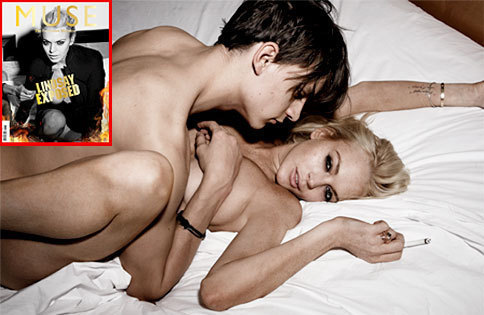 This one seems a bit more natural. Still, doesn't compare to the Mickey Mouse hats photo.

ONE LIFE TO LIVE: ABC keeps giving me mixed signals. They pull the whole Adam Lambert thing, but then today they had a really well-done gay love scene on the soap opera One Life to Live. Yes, there are four whole minutes of two gay men talking about feelings and sort of kissing! But it's a soap opera, so of course a tragic gay-bashing of an ex bf interrupts them at just the wrong moment.
LAGUNA LESBIANS: Kristin Cavallari, that girl from Laguna Beach who isn't Lauren Conrad, is SO OVER MEN. She's switching teams. Haha, JK! She just jokes with her girlfriends about doing it sometimes. It's a choice, yannow.
THE GLOVES ARE OFF: Jill & Cathy's Episode 12 of "The Gloves are Off," in which they say nice things about Autostraddle. It was the first time I'd ever seen this show and I actually really loved it, was captivated by the cyberbullying topic ever and felt afterwards like Cathy was a good therapist who had just fixed me totally. Oh yeah also we're going to have our Jill & Cathy follow-up interview up later this week!
QUEENS: Lady Gaga, Queen of our Hearts, met the Queen of England yesterday. And she looked crazy/stunning as usual. I'd like to think her getup is inspired by the Queen of Hearts from Alice in Wonderland, especially with those eye patch things.