KRISTEN STEWART: … would no more admit to being a lesbian than admit that she's dating Robert Pattinson, who I guess is the dude from that abstinence-propaganda vampire movie that everyone is talking about … when pressed to reveal her romantic status, Kristen snapped: "I've thought about this a lot. There's no answer that's not going to tip you one way or the other. Think about every hypothetical situation: OK, we are. We aren't. I'm a lesbian. I'm just trying to keep something."
That works for us, b/c she's one of our Top Ten Tomboys ever. But seriously, we often bitch about how when a closeted actress refuses to discuss her sexuality, intentions are irrelevant b/c we live in a heteronormative society and anyone who doesn't claim to be gay isn't actually seen as sexually ambiguous as they claim to be, they will be seen as the default — hetero. And they know this. But by refusing to comment on Robert and throwing homosexuality out there as an equally viable option, Kristen Stewart is subverting this paradigm and we like it! Or maybe we just wanted an excuse to make a Kristen Stewart is cute and we expected her to grow up into a lesbian and are sad that she (maybe) didn't graphic: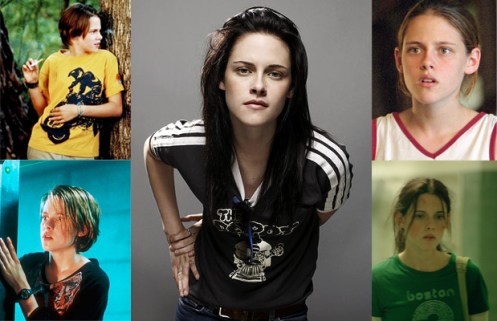 LOHAN: Lindsay makes more announcements on twitter about how she is going to sue her Dad and that they haven't had a relationship in years. It blows my mind that people on ONTD are actually believing that 'reaching out' to Lindsay by selling her old voice mails to a tabloid is the only way to get through to her and perhaps 'the best thing.' We can make "trusting a criminal, a lawyer and an all-around dirtbag dad" item #100 on "things about the world I don't understand this week." Just like as a general rule? Announcing someone's issues to a tabloid or really any magazine is never, ever, never under any circumstances, the best way to do anything.
BETH DITTO: In a new interview, The Gossip lead singer, Beth Ditto, talks about breaking all the rules in terms of fashion. She explains why she wears horizontal stripes, floral patterns and clown-ish ensembles. She also talked about being butch in high school and how punk would have been nothing without fashion. (@style)
SJP & OBAMA: Obama has recruited Sarah Jessica Parker, Ed Norton, Forest Whittaker and Vogue editor Anna Wintour, among others, to advise him on the arts. They have been given the task to bring attention to education, cultural diplomacy and economical development through the arts. (@latimes)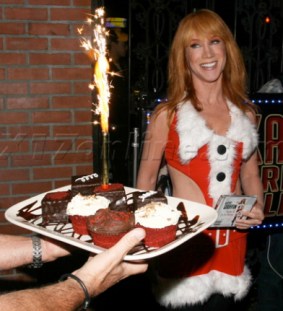 KATHY GRIFFIN: In celebration of  her 49th birthday and release of  Suckin' It for the Holidays, Kathy G. partied with the West Hollywood gays at The Abbey. (@x17)
THE LYNCH STILL DOING NO WRONG: Jane Lynch rockin' Fresh Air on NPR.  In this 24 minute interview she walks us through her own internal homophobia as a teen, why she wrote a letter coming out to her parents at 31, coming out in Hollywood, Ellen DeGeneres, and improvisation in her film and TV roles. (@npr)
NATALIE PORTMAN: In a cover story for V Magazine, Natalie Portman describes her sex scene with Mila Kunis in the upcoming film Black Swan: "it's not raunchy – it's extreme." She says she waited this long to do a sex scene because "I was figuring out my own sexual identity, likes and dislikes and all that stuff, and it's weird to be doing stuff on film as you're figuring it out." (@afterellen)
SAMANTHA RONSON: Good thing we didn't lose an hour of our lives watching 90210 this week: Samantha Ronson was only on for a few seconds. (@afterellen)
JENNIFER BEALS: Wherefore art thou Bette Porter? JB has been cast in Hallmark Channel's original movie "The Night Before the Night Before Christmas." (@hollywoodreporter)