If you're looking to escape reality for a little while, look no further than this year's absolute bumper crop of queer novels. And if you're starting to feel like reality has gotten disquietingly similar to fiction, you're not alone.
"It's something out of an apocalyptic novel that we're now living," said author Ilana Masad. "Especially people who are into literature, I think that we know how to immerse ourselves into this kind of thing in a book, but we don't know how to live it like this."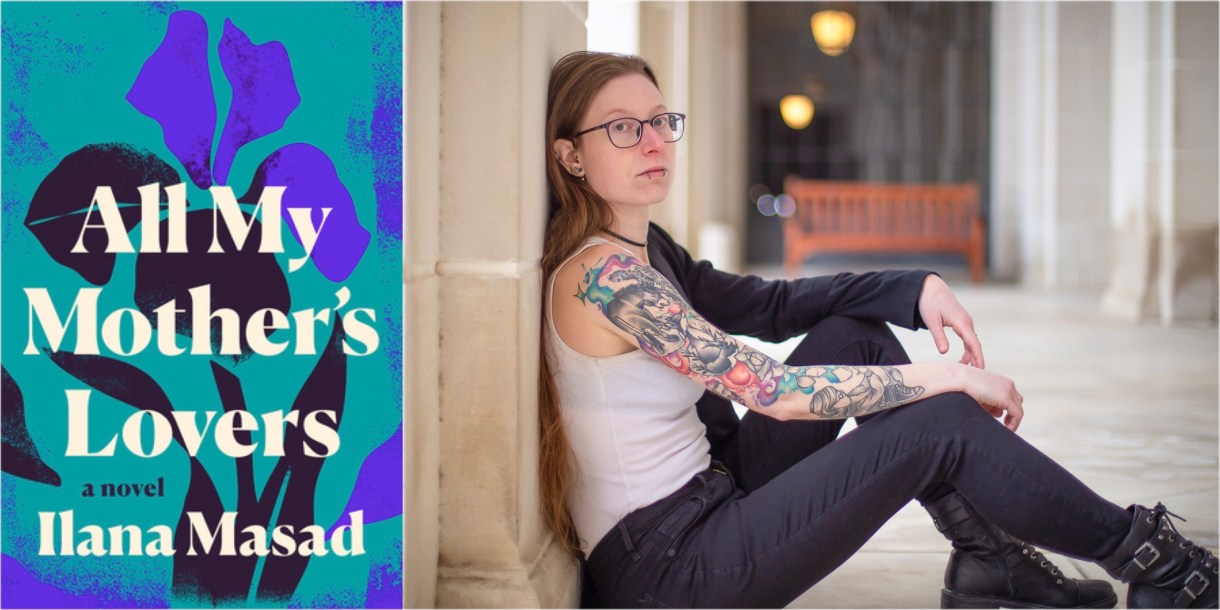 Masad's debut novel – "All My Mother's Lovers," a story of intergenerational communication and queerness – comes out in late May, making her one of many authors whose publication plans and projects-in-progress have been impacted by the COVID-19 pandemic.
Debut author Meryl Wilsner originally hoped to be surrounded by family and friends as they celebrated the May release of their queer rom-com, "Something to Talk About," at their local independent bookstore.
"I had great things planned for this year, but … there are bigger things that I'm worried about in terms of my health, the health of my loved ones, and of the world," Wilsner said. "I'm allowing myself to be sad about it but trying to keep it in perspective."
Their sentiment was echoed — completely unknowingly — by every author interviewed for this piece when conversation turned to the readings, book signings, and live Q&As that might have been.
As late spring and summer events are postponed and cancelled, writers are looking for ways to connect virtually with readers and the publishing community. Wilsner participated last week in Social Distance Book Fest's long-distance discussion of diversity in romance, and they are eager for that virtual event to be the first of many.
"There are a lot of people within the book community helping put events together," Wilsner said. "[They're trying] both to support authors, and provide readers and people within the industry something we might normally get in person." The demand for virtual events has a silver lining: when travel isn't a factor, authors and readers have new opportunities to connect.
Dublin-based writer Adiba Jaigirdar wouldn't have been able to travel to meet North American readers upon the May 12 release of her debut novel, a YA romance called "The Henna Wars." She realized last month that she'd have an unanticipated chance to participate in online events. "I'd like to work with international readers to try to do a virtual launch for people like me," Jaigirdar said. "People who wouldn't necessarily have had a launch or wouldn't have been able to attend a launch, but now we can."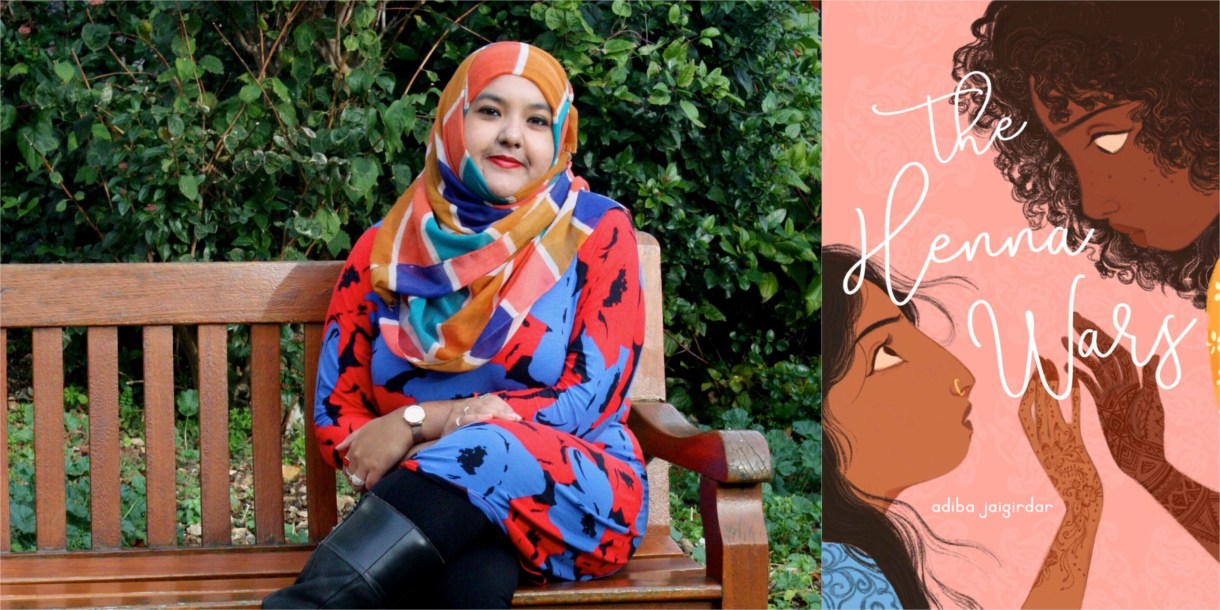 Now, readers can see Jaigirdar on Instagram TV, YouTube Live, and various other platforms from May 12 to 17. She'll be discussing romance tropes, media representation, cultural appropriation, and "all things Sapphic."
Katie Heaney's YA novel "Girl Crushed" – a queer take on the classic high school love triangle – is the author's fifth book, but the first to have a virtual launch event.
Each of Heaney's prior publication-day events drew a different audience, and she wasn't sure how many people would attend her early-April Instagram Live broadcast compared to a reading at a local bookstore.
"It's not an appealing time for people to do much of anything so I didn't have high hopes, but it ended up feeling good," Heaney said. "I feel like people who wouldn't have been able to come to an in-person event in New York were able to come to this and ask some questions, so it was nice in that sense."
That same accessibility has created opportunities for new conversation partners to connect, as well. Jennifer Finney Boylan, whose memoir "Good Boy: My Life in Seven Dogs" came out last month, had planned to kick off a national book tour with an event in the midwest. Instead, the writer, activist and educator celebrated her publication day on Zoom, talking about dogs and gender with pop singer Sia.
Writing is solitary work, but Boylan said that doesn't make it easier to be productive as one shelters in place. She typically puts longer works like "Good Boy" aside each spring to focus on teaching college courses and writing a column for The New York Times, but keeping up even that writing practice has not been easy.
"We have a sense that — just like with 9/11 — that the world has changed and this is when it changed, and it will never be the same again," Boylan explained. "Those are times when it's very hard to write."
Writers often want to capture and process watershed moments through their work, Boylan said. Still, she hopes her peers will approach the coronavirus pandemic with some distance. "Whenever something major and culture-changing and world-changing happens, I think the best response sometimes is just silence and thought and meditation before you start talking about it," she said.
Without distance and reflection, Kate Milliken's novel "Kept Animals" would have been a very different book. Milliken used a story about three radically different teenage girls to re-examine her own adolescent experiences, from horsemanship and knowing her bisexuality was at odds with her homophobic environment, to coming of age during the L.A. Riots and the Topanga Canyon Wildfires.
Writing the novel was "massively cathartic" for Milliken because of the first-hand experiences and observations that shaped her story. She worked on the book for almost a decade before its publication in April, and was able to write more objectively thanks to the passage of time. "Having the distance gave me the ability to forgive and get clarity on how to be better," and how to understand myself and other people in a new way," Milliken said.
Physical distance also improved her work. Milliken said she had to leave Los Angeles before she could really bring it to life on the page. "Somebody's going to have the COVID thriller, and I understand that happening quickly," Milliken said. "But a real digestive narrative on what this is and how we end up seeing ourselves because of it, I just think that takes time."
Right now, she's relying on author Lidia Yuknavitch's "helix" short story structure, which weaves together storytelling and technical language, to help her get words on the page in spite of the current moment. "I can't make a story move in a normal way right now, but I can write a few sentences about one character, and then go write this other thing that's not [obviously] related," Milliken said. "Yuknavitch argues that eventually those two things that are swimming around in your head will eventually come together."
Masad has also been telling short stories since the pandemic took hold in the U.S. She has felt more of an urge lately to write creatively, which she suspects is her brain's way of coping with reality. "What's weird is I've actually written more since this has started, but not in a 'Shakespeare wrote King Lear during a pandemic, so everyone should write King Lear now,' kind of way," she said. "For whatever reason, flash fiction has for a long time been something I've used to process news or process events."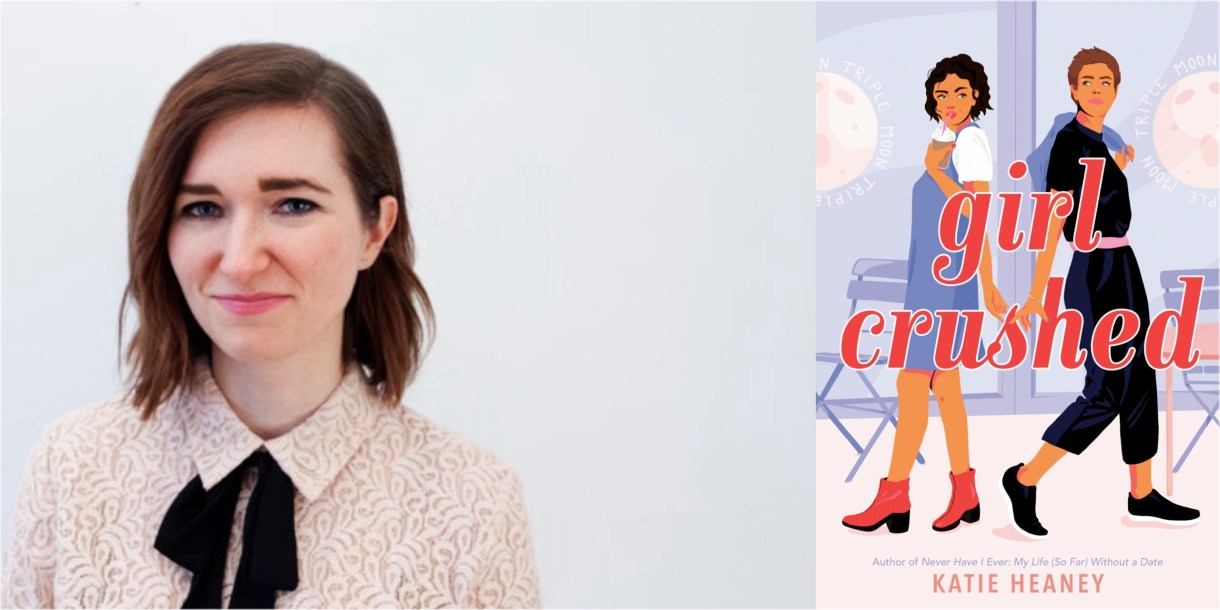 In Heaney's case, the current crisis has shaped her writing routine more than the subject matter she wants to explore. She usually keeps to a strict schedule to balance creative projects and her other work, but has been trying recently to prioritize doing what feels healthy over what's typical.
"I'm grateful to have my coworkers and other writers to talk to during this time, especially when it comes to having trouble getting a lot done during this time," she said.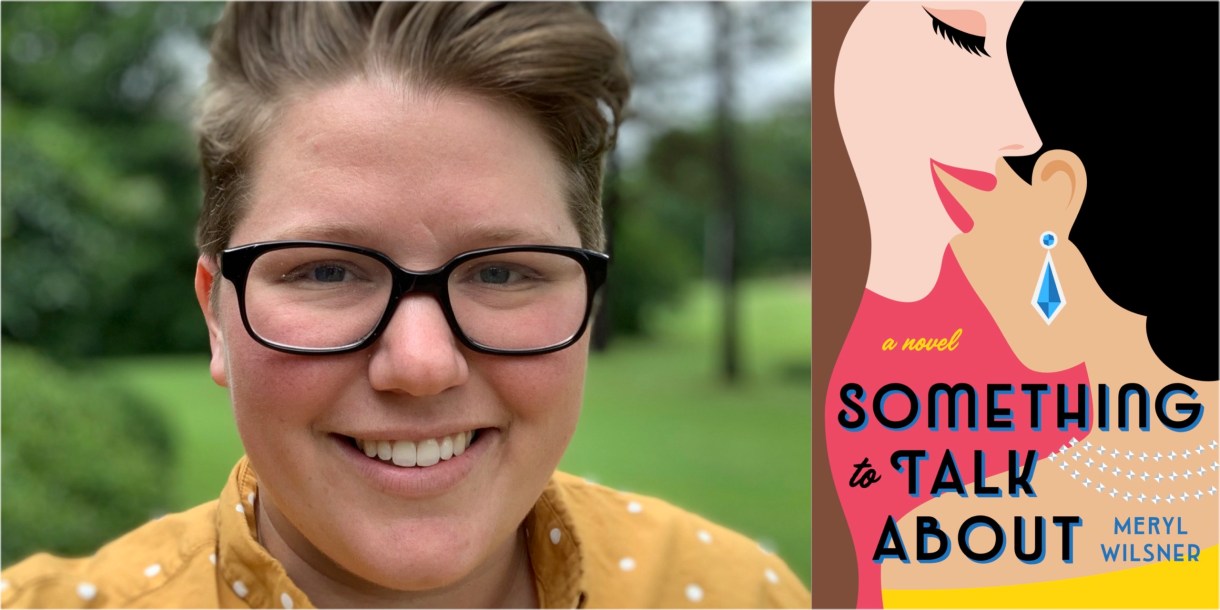 Wilsner has seen the same understanding in their own writing community: everyone is struggling with their work to some degree or another under these frightening and unexpected circumstances. They hope that even when the pandemic has subsided, people will remember this time and be "a little more gentle with each other." They've felt supported not only in their own work, but also as part of the broader community of publishing professionals, authors and readers.
"I think the book community is making the best out of a really difficult situation," Wilsner said.
Archived and upcoming virtual book events
Information on Boylan's virtual tour is available here.
Updates on Heaney's work are available on Twitter.
Information on Masad's past and upcoming book events is collected here.
Information on Milliken's virtual tour is available here.
Subscribe to Wilsner's newsletter or keep up with their upcoming events on Twitter.