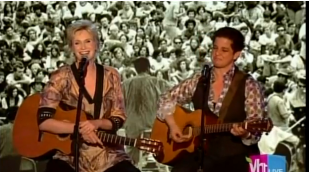 It was tough out there for a television viewer tonight, Monday July 19th. We had "The Client List," a Lifetime Movie starring Jennifer Love Hewitt and featuring Phyllis from The L Word and Haviland Stillwell (from Broadway, your Teevee, and most importantly The Haviland & Riese Vlogs). We had, I believe, heroin-addicted twins of some sort on Intervention, I'm guessing.
But most importantly (though really, it's a close call with seeing Haviland lead the housewives to ask the call girl for sex advice in a Lifetime movie) — yes, more important than the kid saving the massively-unemployed town of Wilmington Ohio which JUST SO HAPPENS to be the location of the nearest Wal-Mart, movie theater and Gold Star Chili to most of my family, or the girl who set up the School for Girls in Africa and like turned children into fairies or the kid that fed all the hungry children of the entire Western Hemisphere with just his own two hands and a box of Hamburger Helper — two of the 10 men & women honored in Autostraddle's "People Who Can Do No Wrong" list performed a duet on stage together for a period of significant time, Jane Lynch and Julie Goldman.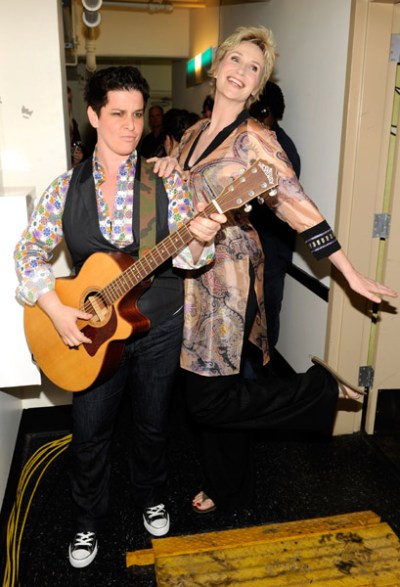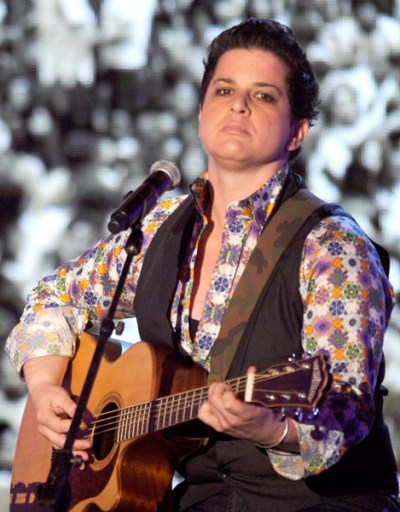 Julie Goldman is connected to us through sister goddesses of lightness and togetherness/connection but also via Autostraddle.com's webseries Julie & Brandy In Your Box Office, which is pretty awesome and also they wrote our favorite movie that hasn't been made yet, The Nicest Thing. Jane Lynch is connected to us because we invented the term "The Lynch can do no wrong." It's true, no need to look it up, we have accomplished overall very little in the world, let us have these small things.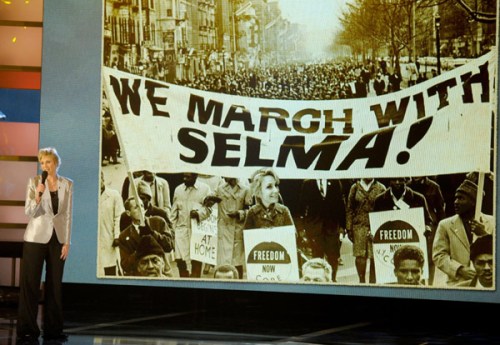 Julie Goldman & Jane Lynch perform together at the 2010 VH1 DO Something Awards. We're going to change our motto to "Visibility Matters" since it's not taken anymore, so that we can hold our hearts at moments like this and say "Look, it's visibility! mattering!" I really hope this video works, we've had so many issues uploading 'cause Viacom is the evil empire. I hope it's just up on VH1's site tonight so we can swap that in.
Song file in case the video stops working: Julie-Goldman-Jane-Lynch
Also, to be extra-sure, a trasncript!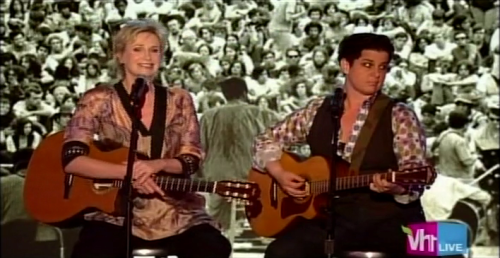 Jane Lynch: You might remember a little song I wrote that night with my little partner in musical crime, the Art Garfunkel to my Carly Simon — Julie Goldman!
[crowd cheers, Julie is like "it's alright, no applause necessary"]
Jane Lynch: And if we remember correctly, it goes a little something like this: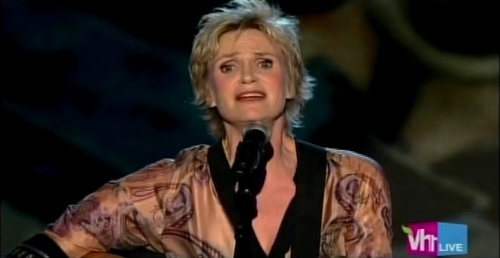 Jane: I watch the news, it's so depressing. I don't like what I see.
So much greed and oppression, civil war and poverty
So you sit there and you WONDER what CAN ONE PERSON DOOOOO?
Well I'm just one in six billion —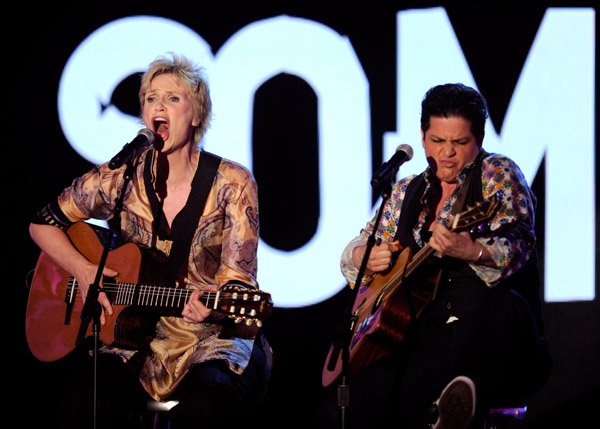 Jane Lynch: Really Jules, when you think about it, the planet's got six billion people, I'm one person, what do people expect??
Julie Goldman: Jane. You do too much.
Julie & Jane: Uh- 1 -2-3-4 you've got a choice you've got a voice you're in a rut get off your butt and doooooooooooo something! You've got a choice you've got a voice you're in a rut get off your butt!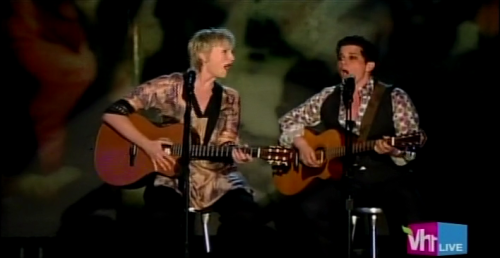 Jane: Now volunteering don't make you a weirdo
Julie Goldman: Well, it's a little lame not to get paid for your work, don't you think?
Jane: Well just ask nominees Lady Gaga or Alyssa Milano–
Julie Goldman: They dress good, they're nice–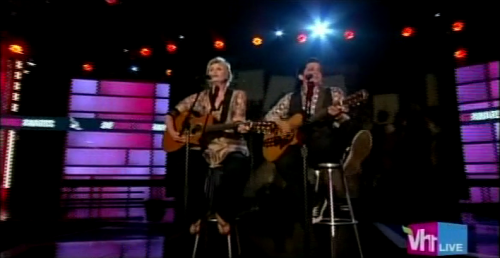 Jane: So if a prime time star like me can get up and sing —
Julie Goldman: [loud whisper] Jane Lynch!
Jane: Can get up and sing-
Jane & Julie: Then you little bastards you better do your thing!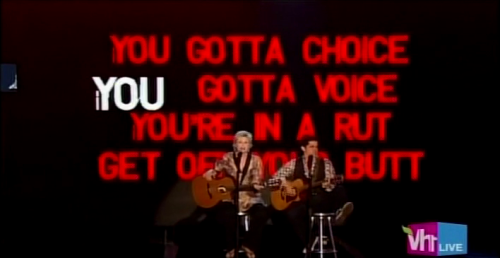 Jane: Sing with me, you little bastards!
Both: 1-2-3 You've got a choice you've got a voice you're in a rut get off your butt. You've got a choice, you're in a rut, get off your butt. And do do do something. And dooooooooo somethhinggggggggggg.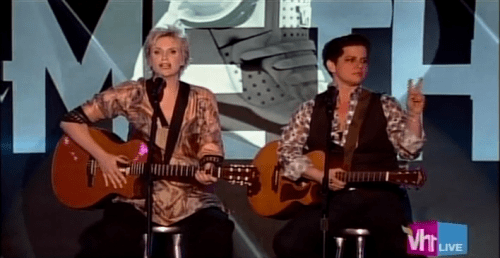 Are they bros now? Can Jane Lynch be a lezbro or is she like in another universe? Probs both.