Happy Sunday Funday, kit kats! Here's a bunch of good news that will hopefully make you so happy and full of thoughts and free from boredom that you never debate watching the Justin Bieber documentary Believe twice in one week. Also, how do I get 60M Twitter followers? Do you know?
This Congressman Loves His Trans Granddaughter
Congressman Mike Honda tweeted a message of support for his trans grandaughter this week, which was both adorable and amazing.
As the proud grandpa of a transgender grandchild, I hope she can feel safe at school without fear of being bullied. pic.twitter.com/NDIfOdW9sk

— Congressman Mike Honda (@RepMikeHonda) February 18, 2015
This is the Westminster Champion Beagle
Miss P is a bitch, she's a lover, she's a child, she's the beagle who won the Westminster Championship and she's really cute!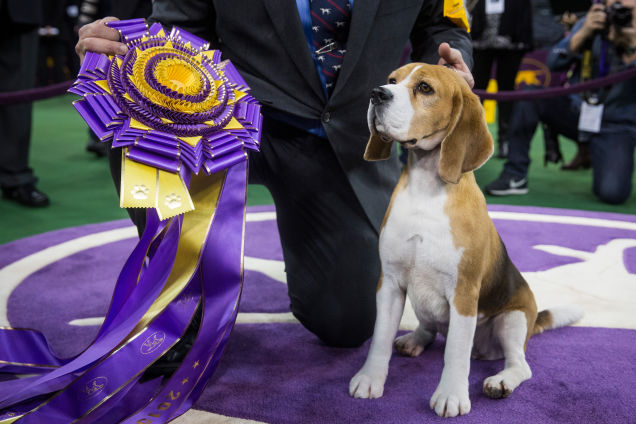 Larry's Not Gonna Be in OITNB Season Three, La La La, Whee Whee Whee
Jason Biggs isn't coming back for season three of Orange is the New Black. Bye, Felicia! Larry!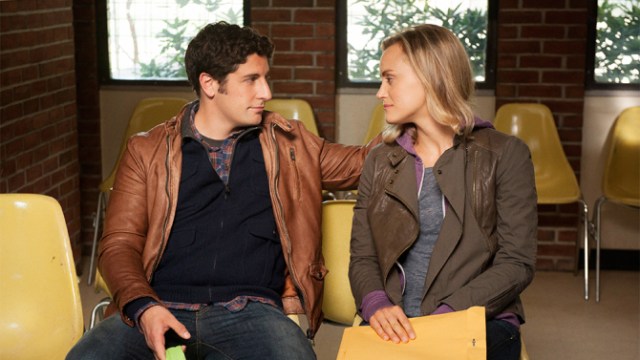 Ellen Degeneres: The Real Madam President
What happens in a world where Ellen is president? Besides more dancing, I mean.
Mass Gay Wedding Hosted by a Chef AKA Heaven
Celebrity Chef Art Smith married dozens of same-sex couples in Miami Beach Saturday to bring light to the darkness that is Florida. However, there was still a lot of shade being thrown in the direction of deserving public officials. I really wish I'd been there.
When Smith heard that Florida judges had lifted the state's ban on same-sex marriage last month, he set out to throw an over the top-wedding officiated by chef Guy Fieri, with a stunning cake from Duff Goldman, and a dance party spun by local star Chi Chi LaRue. He invited the first 101 couples to participate in the free wedding, noting he chose the number after the movie "101 Dalmatians" to shame Florida Attorney General Pam Bondi, who has ardently fought to keep same-sex marriage from becoming legal.

"We have our own Cruella De Vil, Pam Bondi. She was determined that she was going to prevent equality from coming to Florida," Smith said.
ANIMAL FRIENDS
I feel like animals being friends with other kinds of animals reminds me that we all have the capacity to love, be loved, and also snuggle like all hell.