Happy Sunday Funday, fabulous rainbow love rays of my heart! (Was that too much? I hope that's not too much.) I've been celebrating my 25th birthday a month early all weekend and I'm getting very excited about the future, as planned. And guess what? As I did so, the world spinned madly on… and got even fucking gayer. I've got so much good news about people like you to share right now, y'all. It's fucking wild.
Australian Cricket Stars Are Totally Gay, Totally In Love, Totally Getting Gay Married
Alex Blackwell and Lynsey Askew are an international power couple in the world of pro Cricket, which is already pretty badass. But now, the couple has announced that they'll be marrying in Askew's native England as both a political statement about Australia's policies on same-sex marriage and an act of absolute adorableness.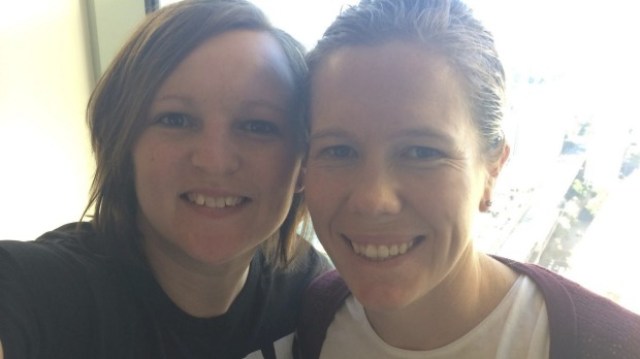 About the marriage, Blackwell said:
It's something I've thought about as an issue for many, many years. Even as a young person, when I didn't believe marriage was important to me… what I did know as a young person was marriage inequality sent a message that you're not quite good enough, you're not quite equal to others. That message from society… that you don't quite deserve the same rights… sends a very dangerous message to young gay people coming to grips with their own sexuality at a difficult time of their lives. That's why I think it's great Australia is getting behind it, and there's that ground swell of support for equality. I sense people think the law sends the wrong message. We know the number of people who suffer mental illness is higher among the gay community and the suicide rate is higher. I was strong as a young person, but I realised the fact society did not consider your love equal was negative and potentially damaging to young people struggling with their sexuality.
The Mormon Church Just Made a Donation to an LGBT Rights Organization, This Is Real Life JSYK
The Mormon Church just donated money to a Utah Pride Center program that provides food to homeless young people. Rumors have it pigs in fact did not fly when this happened, but I don't believe it for a second.
Amber Heard is Here, Queer, and Not Backing Down, Damn It
Hollywood doesn't appear to be too into Amber Heard's bisexuality. Amber Heard doesn't appear to give a fuck.
Out and proud bisexual actress Amber Heard is tired of Hollywood's biphobia. In a recent interview with The Times of London, the 29-year-old actress said she has struggled to land movie roles since coming out as bisexual.

"I don't want to have to deny my sexuality in order to be me,wp_postsHeard told The Times. "But I don't want to have to be defined by it. I'm fundamentally opposed to trying to edit myself to be palatable or popular. I don't give a f**k. I fight, but I shouldn't have to."
Hillary Clinton Just Reached Out to a Gay Teen on Facebook Because It's 2015 and Nothing Hurts
When Humans of New York posted an image of a gay teen who said he was afraid of his future, Hillary Clinton responded. Like, Hillary Clinton, and not one of her staffers, responded. Like, on Facebook. As a Facebook comment. This is the future. I need to wear shades.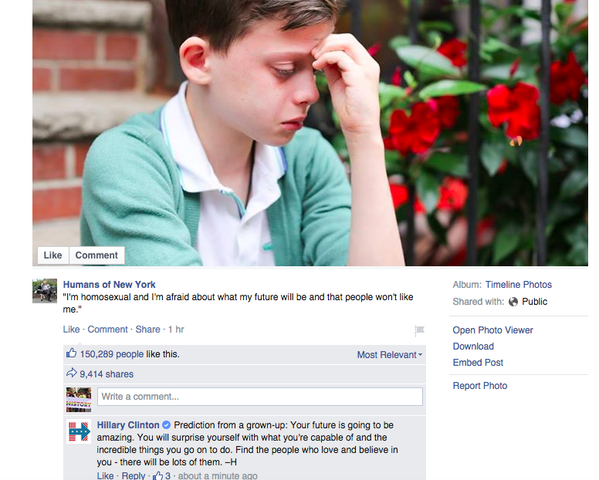 This is a Trans Mariachi Band Story
The Los Angeles Rainbow Mariachi are the first-ever LGBTQ mariachi band, and Natalie Melendez is the world's first trans woman in mariachi history. I just want you to know this stuff because it's good for your heart and also brain.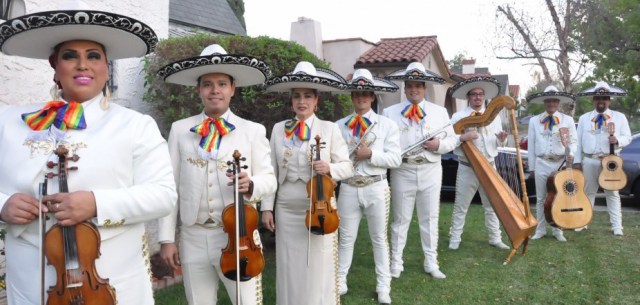 Sweet Justice
The Oregon bakery that refused to bake a wedding cake for a lesbian couple (and then, according to the comments on this Jezebel article, harassed them extensively on the Internet?), has been ordered to pay $135K in damages. Please tell me you consider the sub-head for this article clever, it matters to me.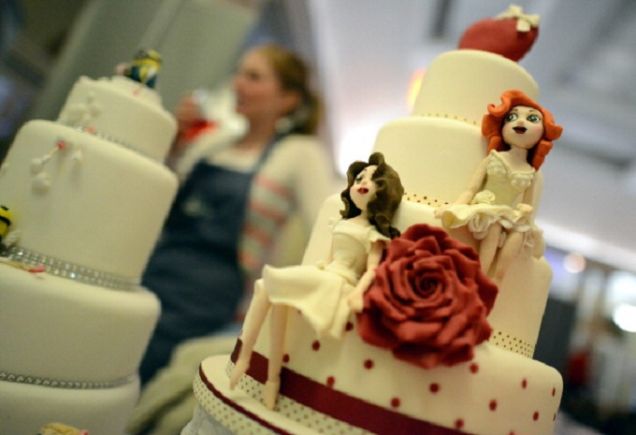 ICYMI: Mo'ne Davis is Gonna Be a Harlem Globetrotter
I've always wanted to see the Harlem Globetrotters live. It is no longer optional.
Also, Laneia put this in an AAA and I totally missed it so here I am, setting the record straight. I read the Also.Also.Also twice a week and so should you.
The BET Awards Were Homotastic and Filled With Moms
+ Nicki Minaj brought her mom to the BET Awards and brought her onstage because we are one and the same and she is forever my queen, amen.
+ Amber Rose and Blac Chyna attended the BET Awards in matching outfits and exchanged kisses there to celebrate marriage equality and it's like, so relevant to your interests I don't even know what to do about it.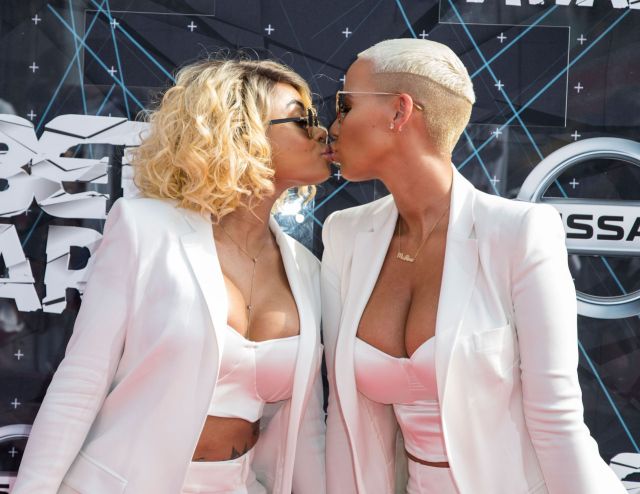 This Woman Ate 38 Hot Dogs
Miki Sudo, be my life coach. Also, Happy (Belated) Fourth!
Reminder: This Happened
Never too late to watch this a million times.