So it's hot out and the sun almost never sets and all we want to do is celebrate ourselves and each other, take off our sweaters, eat some tomatoes and look desperately for a body of water to throw ourselves into. Alternately, you could do all that and also read the third issue in the Better Together mini-book/zine series created by Everyone is Gay and Autostraddle.com. We had some big broad plans for this one, and it was tough to narrow down the real direction we wanted to take.
Then Mey Rude came along with her Dependence Day pitch and everything clicked for us: the piece (which I won't tell you much more about 'cause you're gonna read it and love it as soon as this book arrives in your mailbox) was exactly the spirit we'd wanted put hadn't been able to put into words.
So, presenting our most ambitious print project to date: Queer Sultry Summer, a 68-page color 'zine/mini-book. We're pretty f*cking proud of it.
We wanted this collection of essays to be about having so much real fun (even in a fucked-up, patriarchal world) because it's summer and you deserve it. You deserve to be with your chosen family of weirdos, celebrating and making your own rules, declaring your own traditions.
For Queer Sultry Summer, we gathered stories from queers who've made their own Pride celebrations and their own holiday, worn the damn shorts, battled the bear, sported the body hair, survived the church camp, found gratitude in the fact that it's not the 1800s, found themselves in the country, beneath the stars… and didn't give up.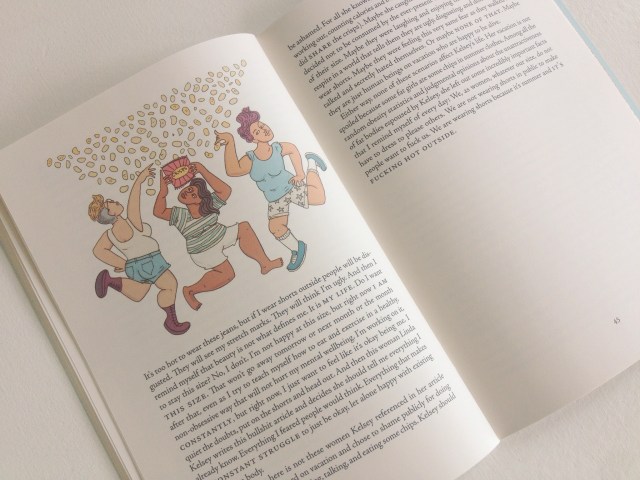 We went all out for this mini-book, jam-packing each page with every hope and dream we ever hoped or dreamed. Last year when we asked you about which products you'd like Autostraddle to sell, most of you picked "print magazine" as the one you're most drawn to. We think this is our greatest accomplishment in that department.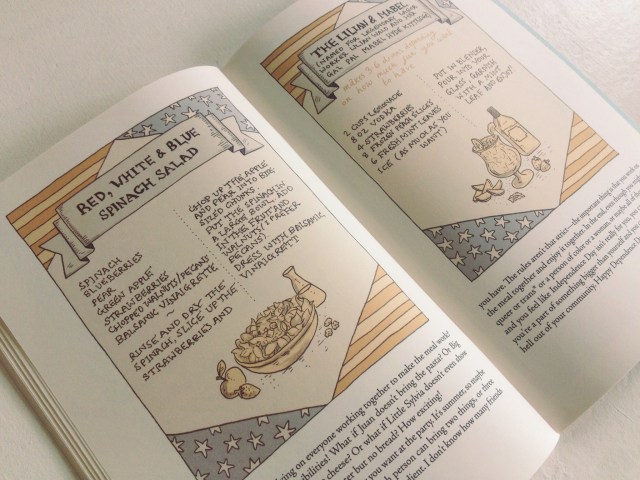 Contents include:
Poetry by Eileen Myles
An original Lumberjanes comic from BOOM! Studios commissioned exclusively for this book
Brand new work and beloved essays by authors including Mal Blum, Maddie Taterka, Mey Rude, Elicia Sanchez, Amy Dobrowolsky, Malaika Aleba and Lila Cherneff.
"Get Sweaty" playlist by Brittani Nichols
Riese's Sultry Summer Crossword Puzzle that took three days to put together
"How to Make Iced Coffee," a comic by Rory Midhani with words and recipe by Rachel Kincaid
Hilarious Top Tens you've never read before from Riese Bernard, Kristin Russo and Dannielle Owens-Reid
Laneia's Queerish Summer Scavenger Hunt (tag your finds on instagram and you could win a special prize!)
The story of when Kristin Russo almost got eaten by a bear, with footnotes by Jenny Owen Youngs
Advice from Everyone is Gay
Cut-out bookplates by Rory
Yearbook-style autograph pages for your new/old summer friends
PLUS:
The first print run of this issue includes a bonus insert: four pages of adorable summer paper dolls created by Rory Midhani. This is a limited edition inclusion, so get yours now if you wanna get some of those (and trust me: you do).
If you order your copy by Saturday, June 20th, we'll throw in a FREE "You Do You" Sticker!
While you're there, check out the first two issues in this series: OMG I'm Gay and I Broke Up Like This!
Support independent women's media and the good work done by Everyone is Gay and Autostraddle!