Feature image photo of Ariana Debose and Sue Makkoo by PATRICK T. FALLON/AFP via Getty Images / photo of Holland Taylor and Sarah Paulson by Emma McIntyre /VF19/WireImage via Getty Images
If there's two things I love, it's a romantic comedy and a gay May-December romance. I've just come off watching nearly all of Audrey Hepburn's romantic comedies (follow me on Letterboxd, I'm watching a romcom a week!), and I couldn't help but notice that throughout her career, Audrey Hepburn played opposite men who are much older than her.
A leading man being older than his romantic opposite is kind of standard practice, as far as Hollywood goes, but it's especially blatant in Audrey's films. Fred Astaire and Humphrey Bogart, two of her leading men, were literally born in the year 1899! Not only were they 30 whole years older than her, they were born in an entirely different century! I have a lot of thoughts about why this was, first and foremost of which is that Hollywood wasn't quite sure what to do with Audrey Hepburn's wide-eyed, "innocentwp_postslook, so they often cast her in roles that infantilized her, making her the perfect match for a Protective and Paternal romantic lead. (Hit me up for more on this, for real, I'm working on some real theories.)
But I digress. We're here today because we are gay, not for my hot Old Hollywood takes! And because I am me, and because I am obsessed with celebrity relationships, I also have some thoughts about how some iconic celesbian May-December relationships are represented by these iconic Audrey Hepburn films.
---
My Fair Lady (1964)
Audrey (35)/Rex Harrison (56)
Ariana Debose/Sue Makkoo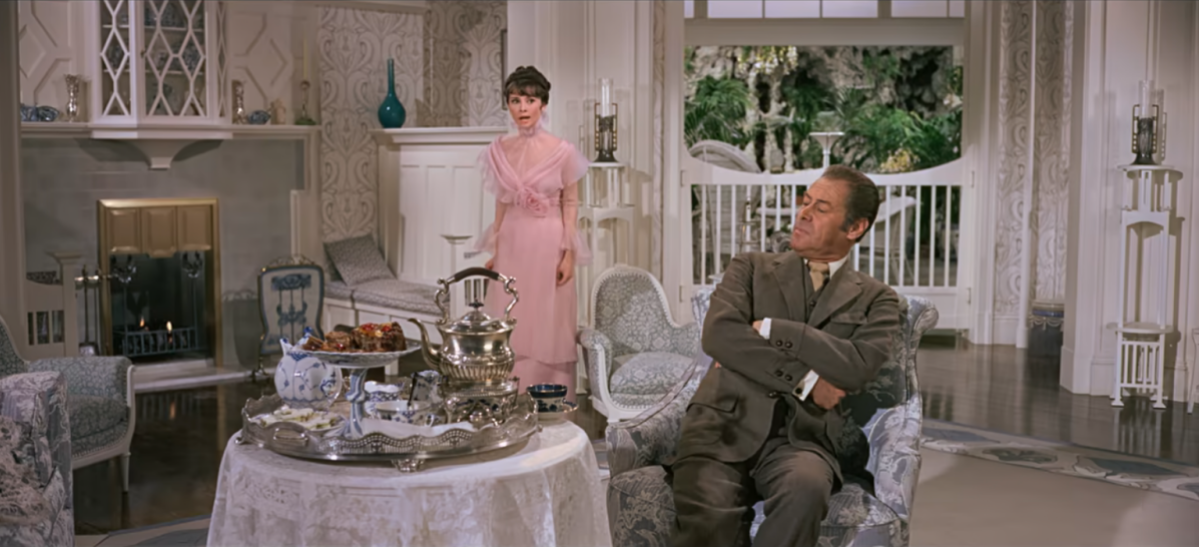 Assigning the classic musical to Ariana DeBose might seem like a gimme, but hear me out. This is a musical, ultimately, about the comforts of being in the house even when you have access to a whole glittery society, is it not? Which, from the profile about their cottage home, seems to fit these two to a tee. And though it was obviously miles away from the horse races and "Come on Dover, move your bloomin' arse!,wp_postswasn't Ariana's Oscars speech a delightful breath of fresh (and genuine!) air on a (normally…) stodgy night?
---
Charade (1963)
Audrey (34)/Cary Grant (59)
Stephanie Allyne/Tig Notaro
This movie relies on banter! From their very first meeting on a vacation, Cary and Audrey's characters are whipping bon mots at each other, building recurring bits together and making each other chuckle, all while on the run from some murderous assassins looking for a lost $125k. Cary Grant literally showers while wearing all his clothes, and it's delightful. I have to imagine that all Tig and Stephanie do is laugh constantly, all while looking dapper and cool in the process.
---
Roman Holiday (1953)
Audrey (24)/Gregory Peck (37)
Robin Roberts/Amber Laign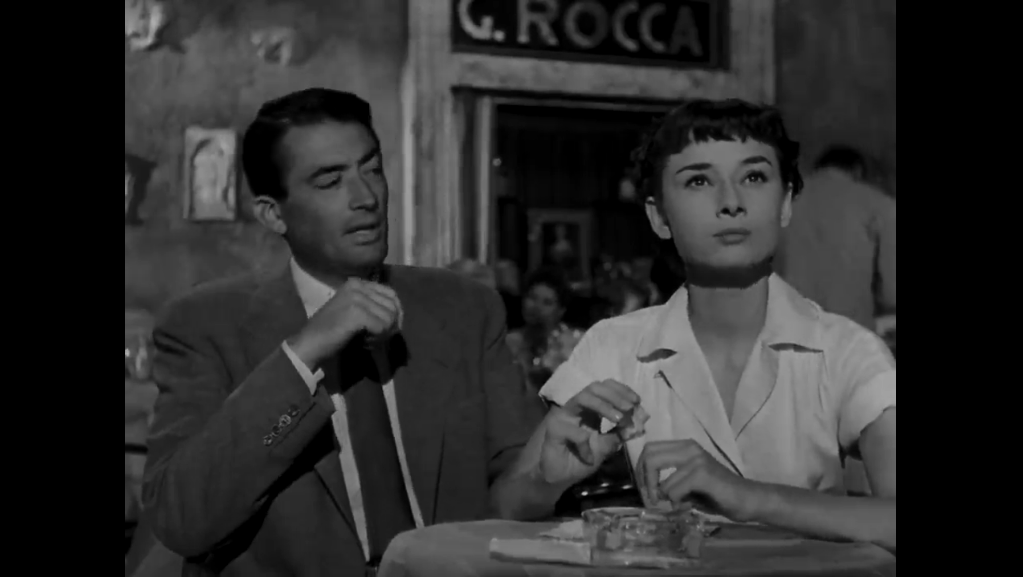 Of meeting her wife, Amber, Robin writes in her memoir: "I liked that she had no idea who I was.wp_postsIn Roman Holiday, Gregory Peck meets Audrey Hepburn's character (a full on PRINCESS) after she sneaks out of a palace while on sedatives. He has no idea who she is, and later she has no idea who he is (a journalist, out for a scoop on the princess's life). Can you imagine the international incident it would cause if a princess went missing for a night these days? And who would do the morning-after interview upon the princess's safe return? None other than Good Morning America's living legend, Robin Roberts, that's who!
---
Funny Face (1957)
Audrey (28)/Fred Astaire (58)
Portia/Ellen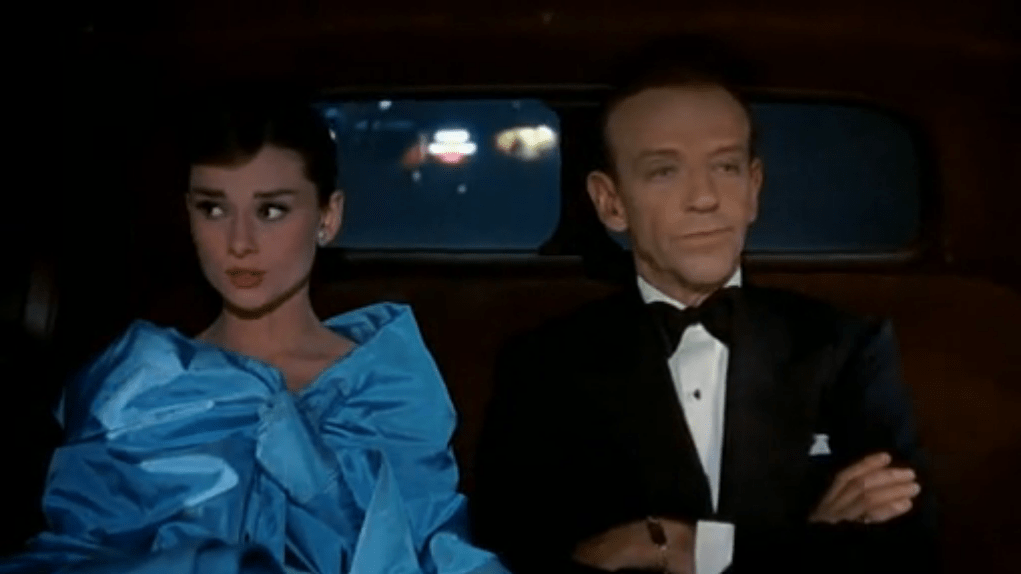 Fred Astaire has become near-synonymous with romance in the mainstream, in the same way that, arguably, Ellen became synonymous with lesbian. The film takes place mostly in Paris, where Audrey Hepburn's character is thrust into a high-profile modeling career, not unlike how Portia's relationship with Ellen thrust her even further into the limelight. It's fashionable, charming and witty, all adjectives you could use to describe Portia and Ellen, who also collect and sell art (Funny Face is a very artsy movie!). And while I acknowledge how mostly lovely this movie is, you do have to watch through rose-colored glasses (least egregious among a few sins in this movie is that Audrey Hepburn is called ugly so frequently…ugly where!), not unlike the more complicated relationship many have understandably come to have with Ellen over the last few years.
---
Sabrina (1954)
Audrey (25)/Humphrey Bogart (55)
Sarah Paulson/Holland Taylor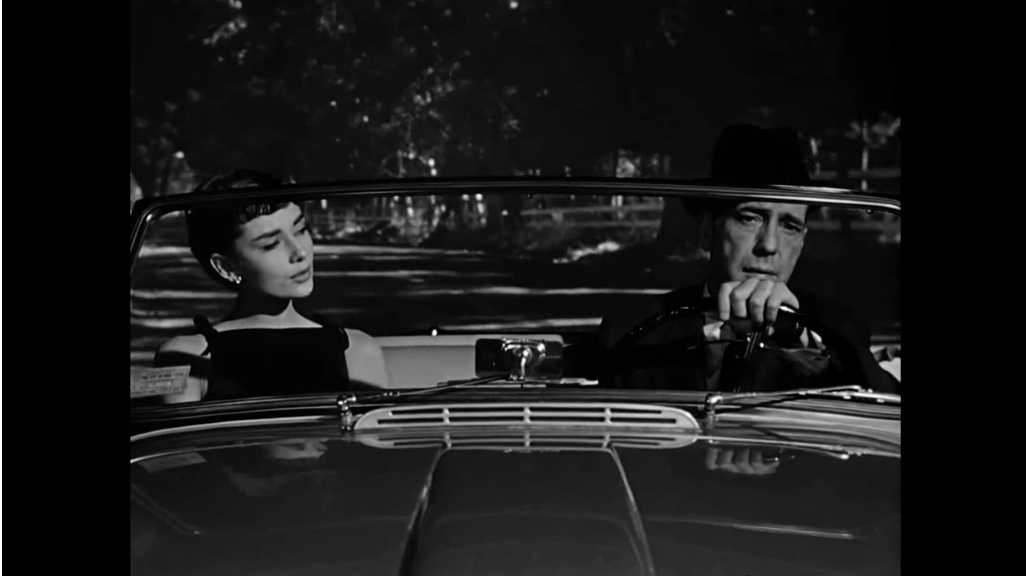 Humphrey Bogart plays a very taciturn, stern businessman in this one, similar (though obviously less fun) to the type we've come to know and love from Holland Taylor in The L Word, Legally Blonde, DEBS, or The Morning Show! And honestly, the idea that Audrey Hepburn needed a two-year sojourn to Paris to make her worthy of notice is absolutely absurd, but echoes the level of recognition we've been fortunate enough to see Sarah Paulson reach over the last decade (thank you Ryan Murphy — a sentence I truly never say), after years of steadily working her butt off! It's a romance that is unexpected but I still ended up losing it over this pairing by the close of the film, just like how one time I let Holland and Sarah cut me in line at a movie theater and also really lost it.
---
Breakfast at Tiffany's (1961)
Audrey (32)/George Peppard (33)
Sarah Paulson/Cherry Jones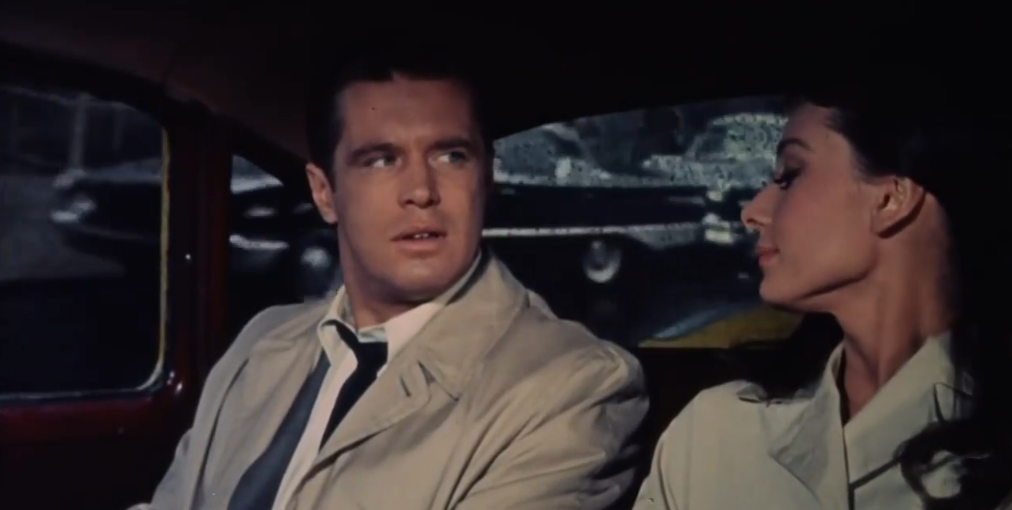 George Peppard was only one year older than Audrey Hepburn, and these two are no longer together (obviously) so this doesn't belong on this list for many reasons. But I had to include this erstwhile couple if only for the coded acceptance speech Cherry gave when she won a Tony in 2005 for her role in Doubt, thanking "Laura Wingfield,wp_poststhe role Sarah Paulson was playing during that season. Something something New York blah blah culture whatever all that matters is I LOVE YOU CHERRY JONES.