How to Not is a web series created by Gia Vangieri about a 20-something who has no idea what she's doing with her life; all her friends have somehow figured out how to be in long-term relationships and how to buy houses, and she feels left behind. She has a struggle we've probably all felt (or are feeling!) at some point in our lives. She moved far away from home to start her life, she works for an asshole, she has one best friend who's getting married, but not many other friends, she's kind of dating an idiot named Cage, etc etc.
She feels a little lost and forgotten, but in a dark moment when she's all alone and a random creep has messaged her a gross pick-up line on Tinder, she changes her app preferences to Only Women. And of course she meets a cute girl right right away! This cute girl is named Jamie, and she has a steady job that she's passionate about (paramedic); she sings and plays guitar. But our main girl has never dated a woman before, and while they have a much better connection than She did with Cage, it's going really fast for her, and what does She want anyway? Shenanigans ensue!
First of all, not only did all her other friends forget her birthday, but now her "thunder" (or lack thereof) is stolen when Lila gets engaged the night of her birthday party. This is one of those things that you know you're not supposed to be upset about because you're so happy for your friend, but it still hurts anyway. Even when She's texting Jamie all the time, she's still obsessed with Cage who seems to only love cocaine and his best friend. Jamie finds her crying on a bench after Open Mic Night, and I swear to God, Jamie starts serenading her and playing guitar.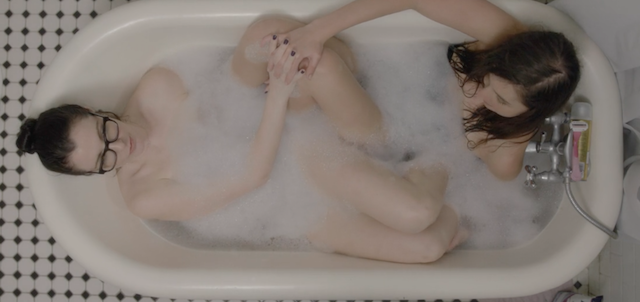 The love interest, Jamie, is basically a dream lesbian. She's cute, she's smart and she has a file folder box filled with her five-year plan. She isn't into playing games. Lila is bubbly, sweet, and supportive. She's the quintessential best friend character, who always believes that her best friend will always be there when it counts. I feel like I know more about Jamie and Lila than I do about the main character, but that's probably by design.
So, the main character doesn't have a name: she's supposed to be all of us who've felt this way. I thought it would be weird to follow a character who's only referred to by pronouns You/She/Her, but I actually didn't really notice.
While I could definitely relate to her life challenges, this webseries is more fantasy than reality. She says she has $37 to her name, and yet goes on shopping sprees and takes impromptu flights to home to New Jersey. And I know for a fact that if you can live in Los Angeles, one of the most expensive cities in the world, you have some shit together at least. Don't be so hard on yourself, girl! Sometimes I was frustrated with how whiny She could be and how cheesy some of the dialogue is. Also, just a fair warning: she calls James Franco is her "spirit guide."
However, it does have a happy ending. Gia Vangieri created and starred in the whole thing. It's hard to be in your 20s. We've all felt that pressure She felt to "get it together" and to be supportive of your best friend who seems to be in a different place than you are. And to date someone who has it all together.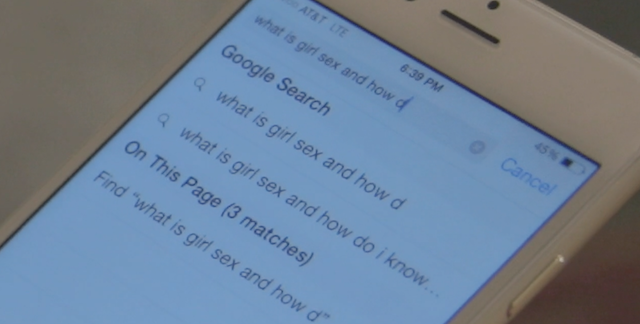 How to Not subverts the trope of 20-something listless millennials who feel pressured to move forward, to "have it all," to have a plan, etc. Young women work just as hard as everyone else and it's nice to see that reflected in this queer series. It's also subversive because the main character finds a fantastic woman instead of (typically) a boring man. Each episode is like a chapter of a self-help book, in which You (main character) figures how to not screw something up. In the end, she figures out how to just enjoy life as it is. I've never seen a webseries quite like this one; it feels a little bit like a CW show, except even more queer.
How to Not is available on Vimeo On Demand. It's $4 to rent, but paid content supports queer creators, and it's worth a watch!