By Gabby & Laura
Hello, bright and shiny starships. Hope you're flying high on love and fresh-baked cookies. If you're not at camp with us, my heart sends you a thousand rainbows and a golden unicorn. We'll be missing you, dearest heart!
At this camp – along with Mary T., Alex Vega, and Laura W. — I'm part of an Acts of Care workshop. One of the things we're going to be making there is lavender salve.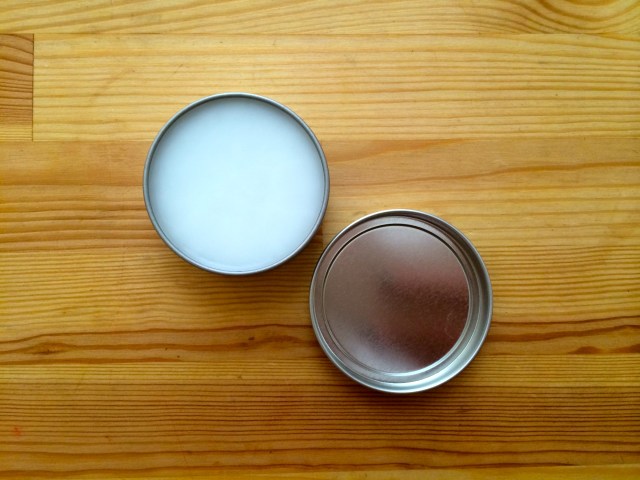 I panic sometimes and panic, for me, leads to anxiety attacks. One day, my very best gal pal rubbed some lavender salve on my hands and the panic attack didn't come. Her lavender magic has staved off anxiety attacks, helped me fall asleep, and if I put some on in the morning, it generally keeps me calm all day. Like, it could be a placebo, but I'm a believer.
We're making lavender salve on the mountain and sharing how we make it with you, glorious reader. So you too can go forth in the world and make some lavender salve for one of your best camaradas and help them get through tough times with a small act of community care.
Note: Making things is what my girlfriend does. She has amassed all the tools, jars, and oils to make this type of stuff over the course of about fifteen years. Don't feel pressured to go out and buy this stuff just to make one thing. Connect with friends who make things or start with lavender essential oil and add drops of it to your pillow. Or, opt for a quick act of free community care: Offer up a hand massage to someone you love when they're stressed.
Loverboi Makes Lavender Salve
Ingredients
44 g (1.5 oz) of Coconut Oil
Price: 44 g @ $7.99/pound  = $0.75
Buy local at: Trader Joe's, Indian grocery stores, any large grocery store
Coconut oil acts as a carrier oil that dilutes the lavender oil so that you can spread it all over the important bits of your body. If you don't have coconut oil, you can use olive oil, jojoba oil, almond oil, or avocado oil, but stay away from canola or a generic vegetable oil because I don't know what's actually in those and it could make your skin break out.
6 g (.2 oz) of Beeswax
Price: 6 g @ $3.99/3 oz = $0.35

Buy local at: any craft store (look in candle supplies), beekeepers, farmers' markets
Since oil is liquid, we need something else to turn it into a salve. Beeswax not only solidifies the oil in the container, but keeps it from running all over your skin. As an added bonus, beeswax is an emollient and a humectant, which means it keeps your skin moisturized. If you're a vegan who doesn't use beeswax, you can substitute carnauba or candelilla wax (I've never used either wax, but I've read that neither of them sticks to your skin quite as well as beeswax. I'd throw in 4 g of shea butter if you happen to have some, you know, just laying around).
30 drops of Lavender Essential Oil
Price: 30 drops @ $14.41/2 oz = $0.36
Buy local at: natural health store (look in aromatherapy section), some large grocery stories (e.g. Fairway, Kroger)
This is the stuff that really does the magic. It's calming, a soporific (isn't this a great word?), relieves headaches, and soothes itchy skin. We're going to add a good amount to this recipe, but you'll still be left with plenty in your bottle to use in other projects.
Materials
1 60-mL (2 oz) container
Shallow pan
Heat-safe measuring cup
Kitchen scale
Chopstick or other stirrer
Pot holder
Instructions
1. Before you start measuring, fill a shallow pan with water and bring it to a boil.
2. While you're waiting for the water to boil, measure the coconut oil and beeswax into the heat-safe measuring cup. We're going to hold off on the lavender oil, because it could boil off while we're melting the beeswax and we don't want to lose any of the good stuff.
3. Place the measuring up in the water-fill pan and let the beeswax (and potentially the coconut oil if it's cold in your house) completely melt. You can stir with a chopstick if you want to help it along.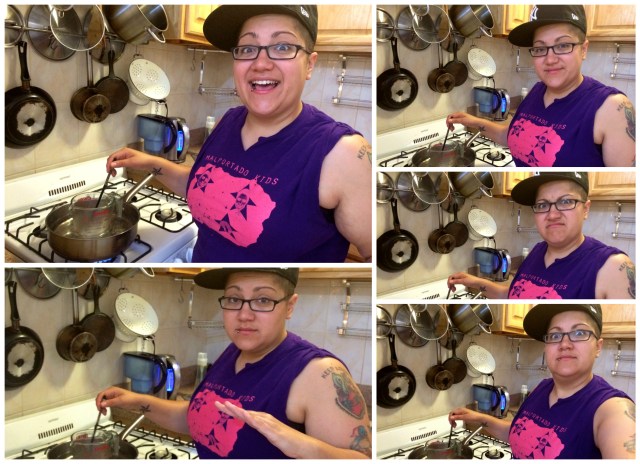 4. When everything has melted, use the potholder to remove the measuring cup from the water (Pro tip: let your water keep boiling while you work. You'll use it at the end to clean the measuring cup. We'll come back to this at the end).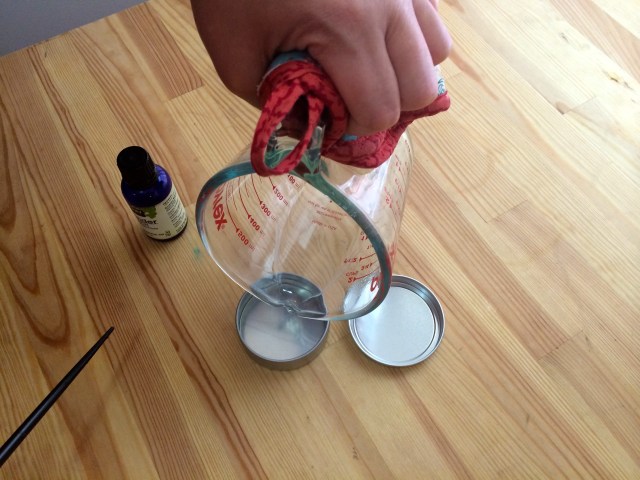 5. Immediately pour the beeswax and coconut mixture into the container you're going to store your salve in. Quickly add the lavender oil and stir to combine the ingredients.
6. While you let your salve harden, clean out the measuring cup. It is a complete pain in the ass to try to scrub oily salve out of a cup with a sponge. We're going to avoid this by using the water we left boiling. Pour some of the water into the measuring cup, swish it around, and pour it out. Repeat three or four times until you're out of water. There might still be a little salve in there, but it's a whole lot less to deal with than before.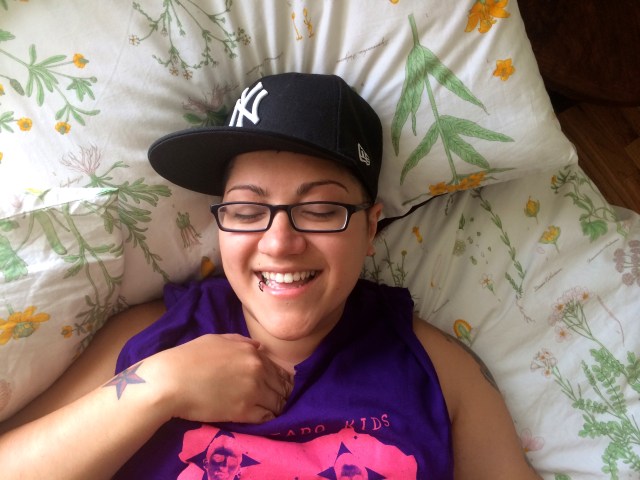 7. Use it! Rub the lavender salve on your body. If you have a headache, your temples and/or under your nose are good places. If you're feeling antsy or can't sleep, you can rub it on your chest, under your nose, or even on the bottoms of your feet. Or if your loverboi is feeling any of those things, offer them a lavender salve rub down.