I freaking love a good Hot Take. The hot takes I like the most are positive ones. Ones like: Suicide Squad is one of the best superhero movies of all time, Billy Joel is the greatest male solo artist of all time, "FourFiveSeconds" is Kanye's best song and Paul McCartney's best song, Christmas music is great all year long, leggings are pants, steak should only be seasoned with salt and pepper and butter, vodka water is the best alcoholic drink. Things like that. I love the lack of irony and embarrassment. I love the self-assuredness and joy in proclaiming that you love what you love. I love the conversations that are started. I love the tension that builds in a room I love the friendships that are built. Celebrate these sentiments this season with hot take apparel and hot-take themed gifts!
---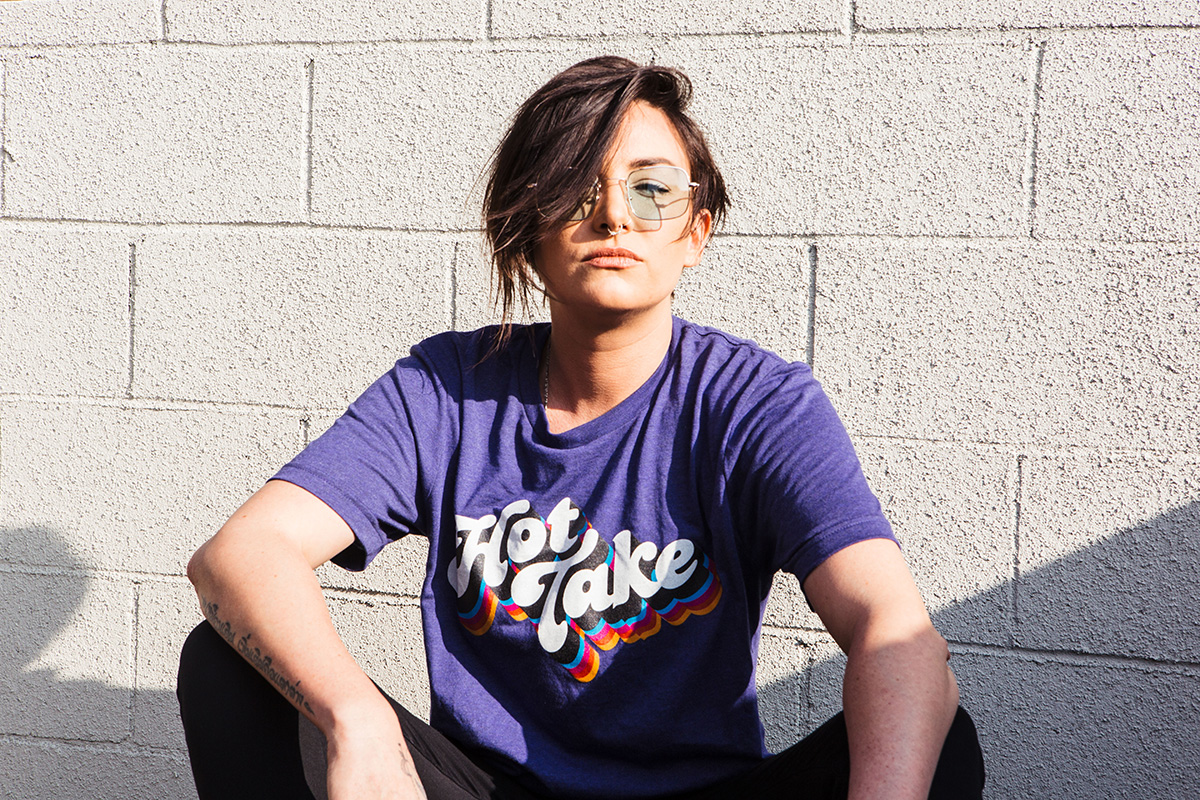 If you want to announce yourself as someone who has a lot of hot takes and is excited to share them, there's nothing better than this shirt. Also, it's just a badass shirt that looks awesome and will make anyone look great no matter how many or how few hot takes you have! Extremely soft, you've been warned!
---
Jem and the Holograms (2015) Was a Great Movie
This movie was so freaking fun, you guys. I want you all to go out and watch it now. It stars Aubrey Peeples and Hayley Kiyoko and Juliette Lewis and Molly Ringwald and the music is amazing and I listen to it all the time and we could have gotten a sequel starring KESHA AS PIZAZZ THE LEADER OF THE MISFITS. I will happily watch this movie with anyone who wants to watch it with me. I will happily listen to the soundtrack with anyone who wants to listen.
---
Sourdough Bread Is Not Very Good
Overall I'm not much of a bread person, but sourdough is way at the bottom of the bread pile for me. I'll eat Wonder Bread or Little Caesar's Crazy Bread or like, a croissant, but mostly I don't like bread. But I also understand that most people, especially queer women do, so here's some bread stuff for you.
---
Robots Are Not Our Friends
People are always like "oh I love robots, they're so cute" or "robots are amazing, I love technology" or "robots are the best, I want to have sex with them." But not me. I disagree. That said, here's a complete list of robots I like: BB-8, CHAPPiE, Joi, Sulla Pinsky, K-2SO. So here are presents related to them.
---
Hot Dogs Are Better Than 99% of Food (and are Sandwiches)
Like I said, I like hot dog buns, but I like hot dogs a lot more. My girlfriend hates them and Heather hates them, but I love them. Basically I only like steak and popcorn more. Also, as my bff Fia convinced me this year, hot dogs are sandwiches.
---
Cowgirls Are the New Witches
Witches have been super hot for the last few years, especially in queer circles. But it's the future. And the future is full of horses and cacti and Stetsons and Wranglers and bandanas and rhinestones. That rust colored hanky is flagging for a cowboy and his horse jsyk.
---
To get your deliveries in time for the holidays make sure to place your order by
Dec 13th—UPS First Class*
Dec 15th—USPS Priority Mail/UPS Ground*
*These dates are for domestic orders–we have no guarantee for international orders, so get 'em in early heartstrings! ♡