Do you have anyone in your life that really means more to you than you can put into words or even into a gift? You found something perfect for them, it's what they've always wanted or always needed, but it still doesn't feel like it's enough. You think to yourself, "if only there was some sort of extra special something that could be added to a gift that would push it over the edge to make it truly unique." Well, I'm here to tell you that that extra special something is a ghost.
Haunted items are the hot holiday present this year for all your loved ones, so scoop one up now! Sure, these items are kinda spooky, and some of them are really spooky, but being scary is fun!
I'm not making any of this up, this is what the sellers are saying about their items. I'm absolutely not making fun of anyone who buys or sells these items and I don't think they deserve to be made fun of. Also, look, I'm a POC, I don't mess around with haunted dolls, but maybe you do.
---
Haunted Clown Painting
According to the listing, this painting has been known to cause "knocking on walls… pictures turned crooked or falling off wall… glasses of drinks being spilled… covers pulled off bed while people sleep… and faint child's laughter" but nothing dangerous. If you want to paint your own potentially haunted paintings, here are some great supplies for that!
---
Haunted Alien Doll (Not Djinn)
According to the listing, this Alien Doll is haunted by an alien from the planet Zorckon and you can communicate with other aliens with it. I'm not sure I believe this one is legit. But I do believe that aliens are cool and very stylish right now.
---
Doll Amulet
This will attract a spirit to a doll, therefore making it haunted if you place it around the doll's neck. After you buy this amulet, I'd suggest getting a matching necklace for yourself or your friend or partner!
---
Haunted Porcelain Baby Doll – Veronica – Powerful Vampire Spirit
Before Veronica was put into this doll she became a vampire in 1897 and lived in New Orleans where a "voodoo queen" put her in this doll because she had a grudge against her. She's very active and loves writing notes for you, but the listing says you have to leave a red crayon and white paper. She'll also play music for you. Also it says she's not dangerous like the vampires on tv and in movies. If you're living, being goth is basically the same thing as being a vampire, so here are some shirts for any goth vampires who wanna look cool.
---
The Spirit of Penelope Haunted Doll
Penelope sadly died during a car accident, but while she was alive loved going to school and being a scout and going camping. The seller says you should take her outdoors or camping, but don't leave her in the car. Here are some great supplies to take with you on those trips!
---
Vintage Haunted Doll Little Elle – Active EMFs/Movement
This is a mischievous spirit that has spoken and moved for people recording it, cool! Here are some other cool (non-haunted) dolls for you this holigay season.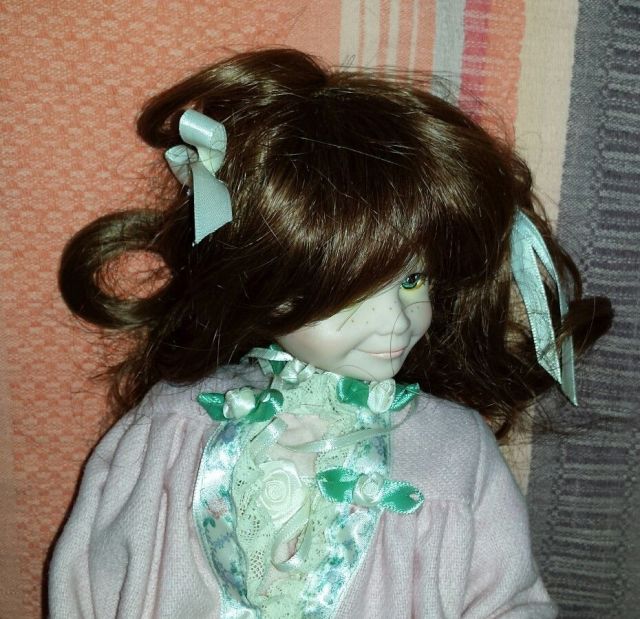 SaveSave