I've told you before about my love affair with Christmas – or, as I so staunchly refuse to quit callin' it, #XXXMAS. I've been thinking about the impending euphoria of the holidays since a little before Halloween, and a vast majority of that time has been spent trying to figure out what the fuck I'm going to put on display, on my desk, in my windows, and/or on my body to showcase how fucking excited I am to give gifts 'til dawn, drink 'til the new year, and cozy up in front of my first-ever pink tinsel tree in my apartment.
The perfect gift for someone as obsessed with December 25 as I am is something that's only appropriate to use and/or be seen with 5 days before or after Christmas Day. A good example is this retro Coca-Cola Santa sign that I am 99% certain I should order for my mom, since she's obsessed with Christmas, vintage Coca-Cola advertisements, and Santa Claus himself. How can I go wrong?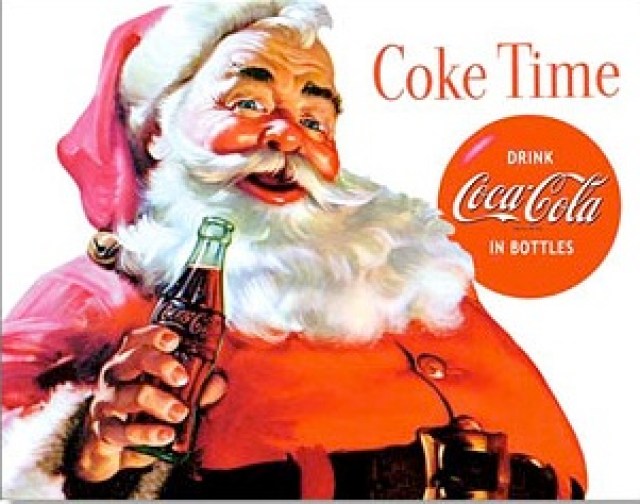 If I wasn't afraid she'd never do it – or that she'd use it while I was in the car – I'd also buy her this reindeer costume for the front hood.
But enough about me. Here's suggestions for the Santaphile in your very own 'hood! Or your extended family. Whatever.
Gay Apparel
This holiday season, I'm gonna go for the "oh, is this an ugly sweater?" look. Last Christmas, I wore a red fleece shirt with snowmen on it – so there was no way to pretend my magical holiday spirit wasn't completely, absolutely contrived. Turns out ugly sweaters are looking good these days, and they're probably even cuter on December 26 when you're eating leftover canned Cranberry sauce and butter cookies without pants on in bed.
For the cute hipster in your life, Isabella's Closet's selection of "Ugly Sweaters" has you covered for a gift this year. (And if you must – I know I do – you could always try matching them up with sweater-pattern leggings.)
For the Christmas Party
If you're gonna be the hostess with the mostess, you need to have some solid XXXMAS-themed decor in your kitchen and dining room to make it all come together. Garland only goes so far – and it makes a shitty gift. For the entertainer, try buying holiday-themed items they can showcase at their latest party or dump some tortilla chips into at the end of the night come Christmas Eve and you won't go wrong.
This Santa oven mitt will help the most doting cookie-cutter get in the spirit at 2AM while they're (still) prepping for the impending doom of Christmas…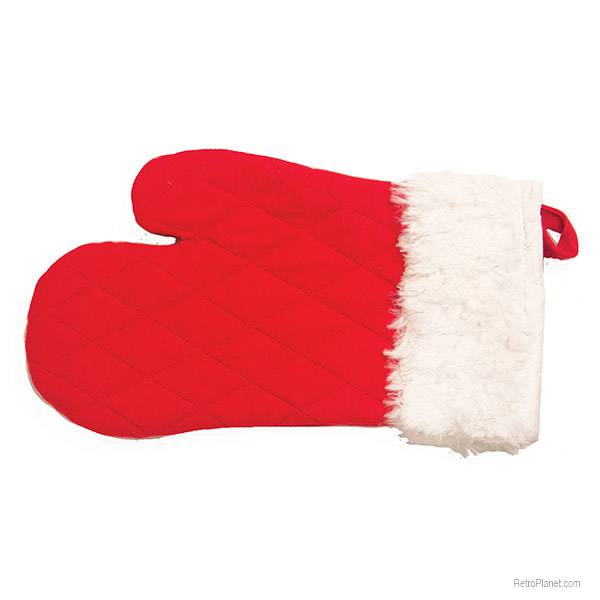 And Santa cups and plates go far when you're in the last-minute "where are the cheese cubes I lost those crackers" mode.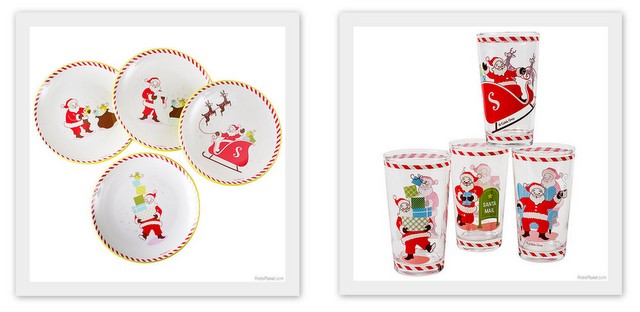 Also, if the toilet paper roll isn't singing Christmas carols, it's not possible to call it a "party."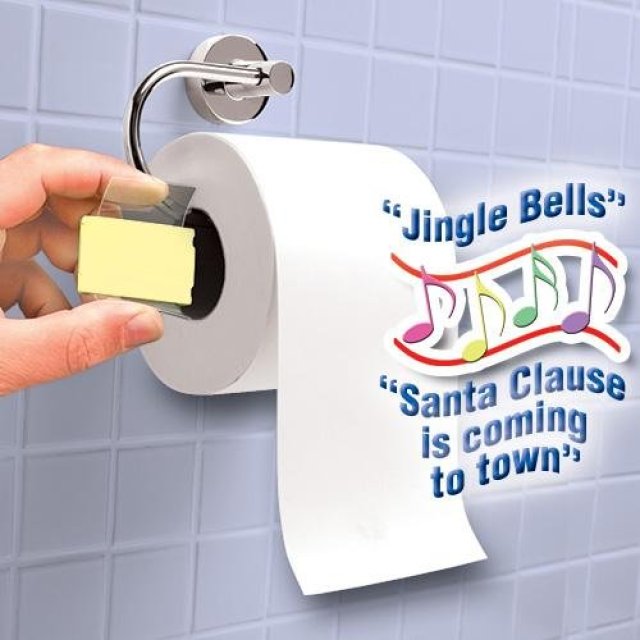 When All Else Fails: Ornaments
Ornaments are excellent gifts because they're completely tailored to folks: you can get Elvis ornaments, Barbie ornaments, classic car ornaments, dinosaur ornaments, Lady Gaga ornaments, icicle ornaments, snowpeople ornaments, and so on and so on and so on. Amazon is a strong place to start whether you're looking to decorate your own tree or someone else's, and remember: when you're completely stumped, go with a dated ornament. (Did you know 2013 is, like many eons of years before it, Year of the Snowflake? I've got a Lenox Ornament to prove it.)
By arbitraily slapping a year onto a ceramic shape, ornament-producing corporations are actually enabling you to continue using their products as fallbacks for people with whom you aren't well-enough acquainted to buy an ornament denoting a unique interest, or for people who completely lack a personality. Both are important to remember.
A Good Nut Crackin'
What could possibly be a better lesbian joke than the nutcracker? (Or a cuter gift than this silver squirrel one?)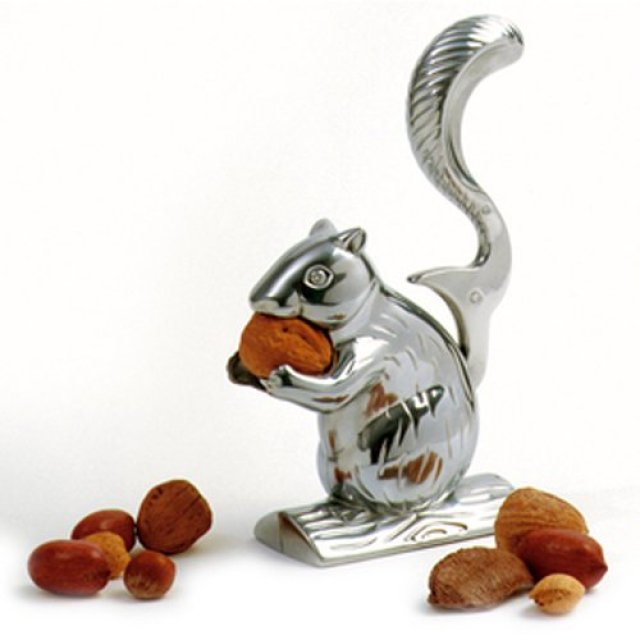 I've been into nutcrackers since I was a little girl (very telling) and collect them on the side, but never have I seen any so gay as those in the Kurt Adler Hollywood collection. From nutcrackers in cupcake hats to wizard nutcrackers in purple glitter shoes to nutcrackers who enjoy tea and pink stripes and gingerbread people alike, there's something for everyone's inner queen with this ragtag, over-the-top collection of traditional nut-cracking devices.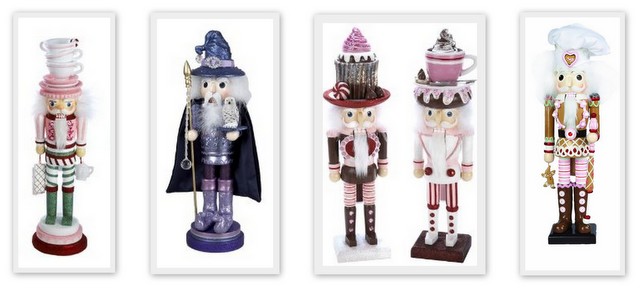 The Christmas Classics
If they love Christmas, they need a collection of CDs, DVDs, and children's books to prove it, after all.
+ Music: Anything by the Trans Siberian Orchestra is a safe bet for the person who carols their way into the new year, but I specifically love Christmas Eve and Other Stories because it has "Christmas Eve Sarajevo" on it and that's the shit. My other Ol' Reliables are Mariah Carey's Merry Christmas and A Charlie Brown Christmas.
+ Books: Santa refuses to come down the chimney 'til the kids inside are reading How the Grinch Stole Christmas and A Christmas Carol over and over and over again. It's scientifically proven.
+ DVDs: Remember those claymation Christmas movies we loved as children? I do. So well, in fact, that I'd love a DVD compilation of them all if someone were to be so kind. (My favorite was The Year Without A Santa Claus, because the Heat Meiser is badass.)
DIY Stockings
For the crafty little bitch with a holiday-themed heart.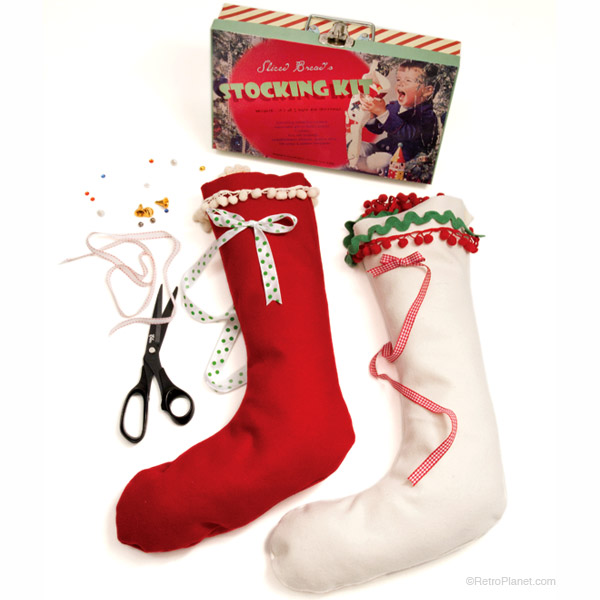 ---