My DVD collection is older than my closest friendships. As a kid, DVDs and then Blu-Rays were pretty much all I ever asked to receive as gifts. Birthdays, Hannukahs, whenever my mom was in a good mood and we were at Target — from big chains to artsy video stores, I've spent decades seeking out the cinema I wanted to see most.
In the age of streaming, it may seem like physical media is the way of the past. But streaming options are very limited, and while some gaps can be filled if you're crafty enough, a lot of online bootlegs are low quality or not available at all.
Scroll through the all time lesbian movie list and you'll quickly realize that many of the films are labeled "unavailable.wp_postsThat's where this gift guide is here to help. Unavailable means unavailable to stream — not necessarily unavailable completely. So whether you're getting yourself a holiday present or searching for that special cinephile in your life here are ten DVDs or Blu-Rays to add to your list.
---
Jane Arden's unique masterpiece The Other Side of the Underneath was recently named by Kayla and I to have the scariest queer movie moment of all time. While the film is still streaming on Shudder, the extended workprint version is only available in this box set. And considering the limits of streaming deals, I'd never trust any movie only available on one site to be online for more than a few months. Not only do you get Arden's film and its extended cut in this box — you also get several other works highlighted in Kier-La Janisse's seminal book. This is a must have for any queer horror lover and all psychotic women.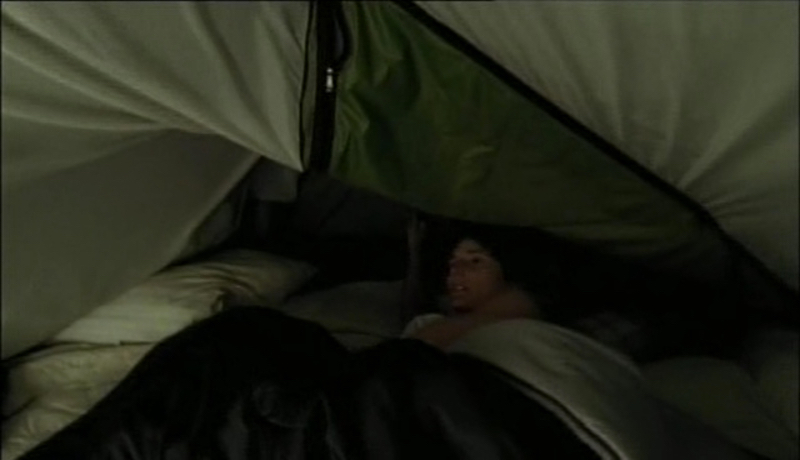 Speaking of horror, there are only three copies of Sharon Ferranti's lesbian slasher left on Amazon. I'm pretty sure Kayla bought the fifth and I bought the fourth. Generally, I do not support Amazon dot com but I made an exception for this because a slasher movie about a lesbian gathering her exes for a camping trip could not be missed. Initially released by Wolfe Video, this disc comes with a commentary track featuring Ferranti. It's a fun, low-budget romp that twenty years later has found no equals in the mainstream. Read Kayla's full piece about it!
UPDATE: No need to shop on Amazon! This is back on the Wolfe Video website!
Violette Leduc's lesbian schoolgirl literary classic has finally received a new release in print. But the movie adaptation it inspired is still hard to find. Some have criticized exploitation director Radley Metzger's take on the work, but I'd argue it's still a worthwhile watch even if it lacks Leduc's perspective. There is plenty of room in the canon of lesbian cinema for sleazy art and I wouldn't even be so quick to write this off as just sleaze. There is still a poetry to it — even in the sex scenes. Especially when placed in the context of the 1960s, this film earns its place in the canon while still holding pleasures for an adventurous modern viewer.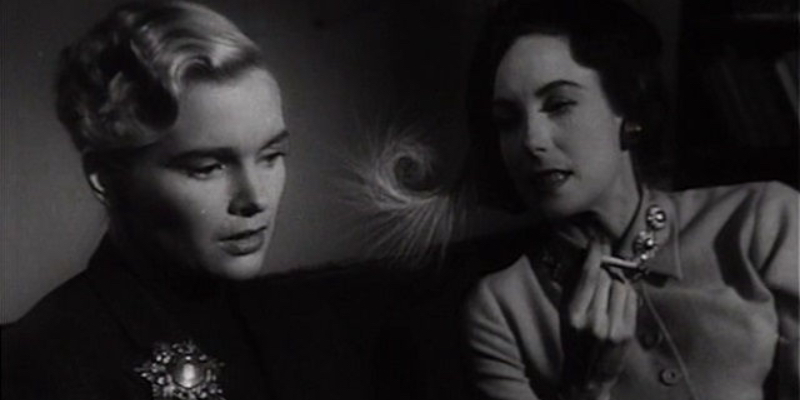 Early lesbian cinema may have been marred by tragic death, but this very early Swedish classic does it with a unique twist. The entire film centers around an investigation into a queer woman's suicide and while this may seem dour, the knowledge from the beginning saves the usual cruel shock. Instead it allows for a film that really explores this woman as a human being and reveals a far more complicated life than most on-screen lesbian suicides that seem to exist just to satisfy the morals of the time. Ingmar Bergman himself considered this a masterpiece and I agree!
Many of the films on this list were lost to time, but even our contemporary art is still kept from us. I saw this artful, feminist, queer, trans exploration of sex and pornography at Outfest in 2019 but except for a brief run on MUBI, it never got a formal release. A lot of queer films I see at festivals don't get the releases they deserve, but most end up streaming somewhere in a few years. Not this one! I'm sure it's graphic sexuality is part of the reason, its commitment to showing a sexuality that's entirely queer and inclusive to a wide variety of bodies is likely another. Luckily there's a region free DVD out there you can track down or order!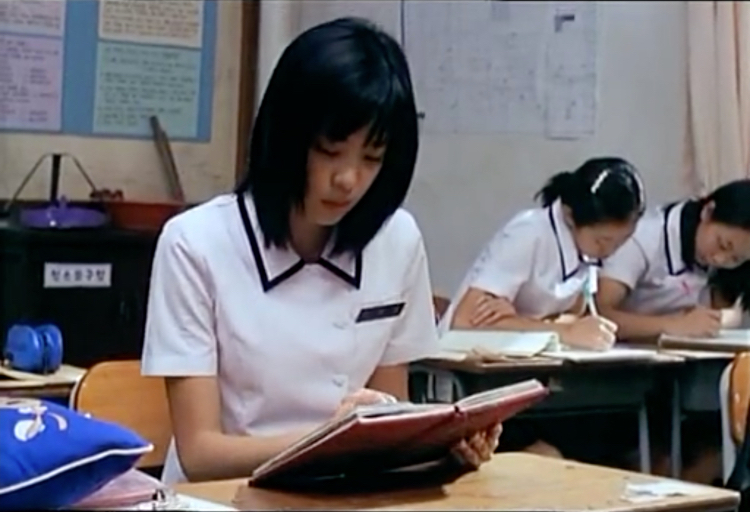 One more for the horror gays! This masterpiece entry of the Whispering Corridors series is actually worth watching for gays who love ghosts and gays who don't. It's less straightforward horror and more a meditation on grief, first love, and those first steps out of the closet. It's a beautiful film and a personal fave of mine. It's like a supernatural, less campy version of Lost and Delirious! So if all this sounds appealing to you — or the cinephile in your life — this one is more than worth tracking down on eBay. Also I wrote an essay about it a few years back if you need more convincing.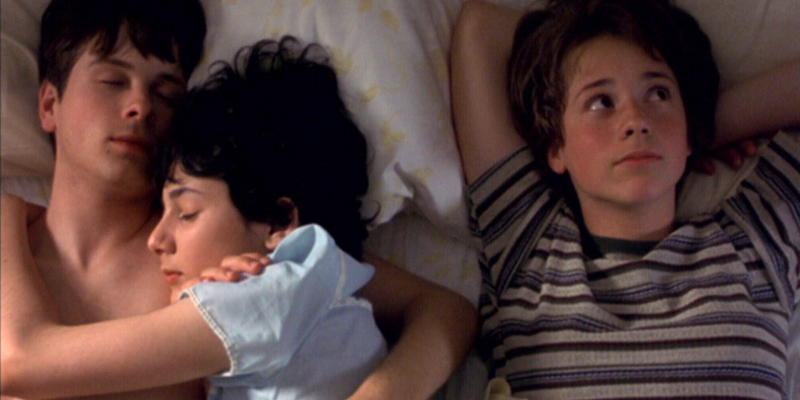 While we're on the topic of Lost and Delirious, did you know its director Léa Pool is a lesbian who has a whole filmography of lesbian storytelling? And while this Quebecois icon may have lost you with her heavy-handed English language debut, her actual debut is a coming-of-age queer classic. Following a teen girl with a challenging home life, a crush on the same girl as her brother, another crush on her teacher, and yet another crush on French actress Anna Karina, Pool's understated tale reveals itself to be the origin story of a queer filmmaker. It's a beautiful film that used to be on the Criterion Channel but now is nowhere to be found — except on OOP DVDs!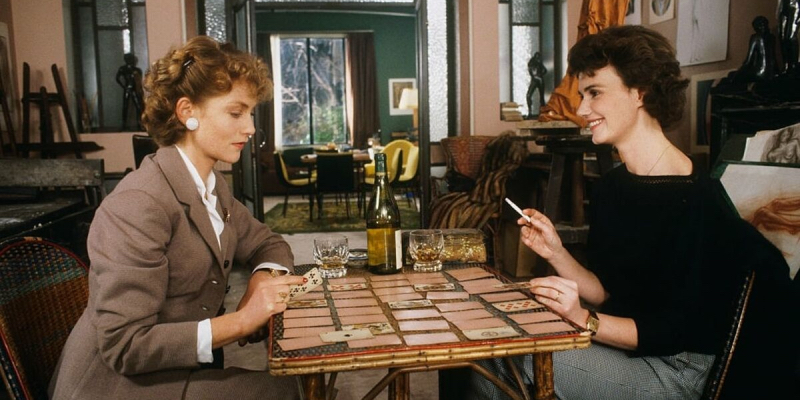 This list mostly consists of rare, used DVDs but this is the exception. Diane Kurys' French lesbian classic was recently restored and is finally getting a proper release from Cohen Media. Starring Isabelle Huppert and Miou-Miou, this tale of two unhappily married women during WWII who find love with one another is as austere as that premise suggests. You're either into that kind of lesbian period piece or you're not — if you are then this is the release of the season. Cheap DVDs will do if that's all we can get, but proper releases like this one should always be the goal — and expectation! — for our cinema.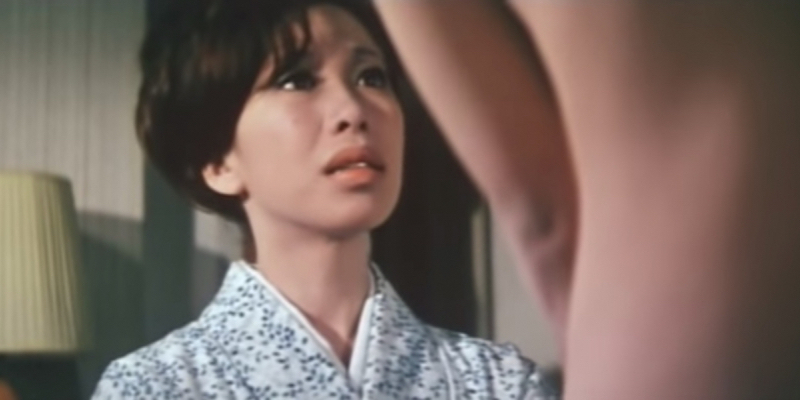 Evidence that if you live in a major city, or any city with a good video store, you can sometimes find the best movies offline. I got my copy of this twisted Japanese classic by rummaging through the LGBTQ section at Amoeba Music in Hollywood! It's noteworthy because any explicitly queer movie from 1964 would be noteworthy but it's also really good! It makes the American erotic thrillers of the 80s and 90s feel like innocent bores with its shocking psychosexual turns. I also wrote an essay about this one if you want to read more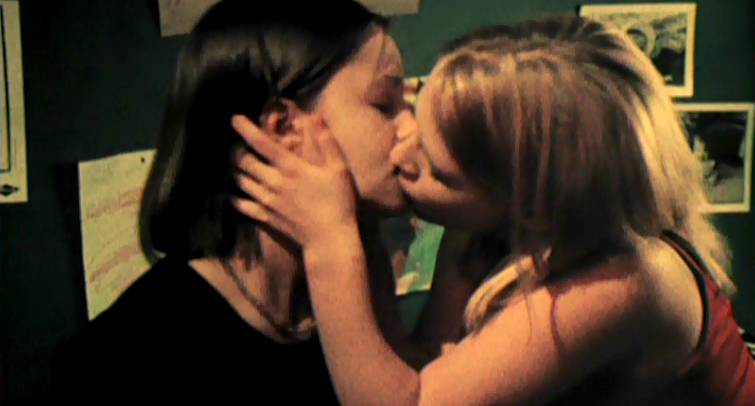 Ah the holy grail of lesbian movies. I don't know why this popular Swedish movie from popular Swedish director Lukas Moodyson is still largely unavailable. Maybe it's due to rights issues for the soundtrack. I do believe we will see a proper release of this film at some point, but that could take years! So if your purse is deep or your wallet is fat you can get a copy for seventy dollars. Equal parts sweet and sour, there's a reason why just about everyone who saw this film two decades ago or has managed to find it since feels so warmly about it. Just don't be tempted by the cheaper options on Amazon because those either don't have English subtitles or are region coded for somewhere else. Unless, of course, you live in a country other than the US or Canada or speak Swedish, in which case lucky you!
UPDATE: Incredible news! Show Me Love will be included in a limited edition Blu-Ray box set of Lukas Moodysson films coming soon from Arrow.