"Our house is on fire," Greta Thunberg has said (at Davos and, most recently, the Climate Strikes) to sound the alarm on the ecological and climate emergency.
But let's imagine for a moment that the house stopped burning. We came together and put out the fire. Older generations didn't let young people shoulder the burden of activism and acted, too. Global leaders honored their climate pledges. What would that world look like? What would we grow in that future? What new systems would be in place?
On September 21st, at the first-ever United Nations Youth Climate Summit, young climate leaders from around the world met in New York City to find ways to build this better world. Many of the youth took global leaders to task for failing to act, while also brainstorming for the future they want. "If we can't imagine a different world than the one we have right now, we're not going to have one," 350.org organizer Cata Romo told Austostraddle. Romo led a workshop at the summit on incorporating the imaginative potential of art into movement building.
In an afternoon panel discussion, Jamie Margolin, the founder of Zero Hour, and Naina Agrawal-Hardin, an organizer with the Sunrise Movement, announced that they are renaming their generation – a decision that came about in a recent gathering with other youth climate leaders. "We are not Generation Z because we will not be the last generation," said Agrawal-Hardin. "We are Generation GND," she said, referring to the Green New Deal. It's not specifically about the legislation, they explained, but a world with principles guided by it.
"We are redefining our generation because we are bringing about a new era," said Margolin.
So, what exactly will this new era look like? I asked 7 youth activists at the summit about their most optimistic visions for the future. Some shared with me an image from that future, and others spoke about the systems and principles that would govern this new, greener world.
---
Feliquan Charlemagne, age 17
U.S. Youth Climate Strike
My most optimistic vision for a climate future is really a future based off of three principles: economic justice, environmental justice, and ecological justice.
So, the economic justice aspect of this looks like communities where people have opportunity. They have the opportunity to get a job if they want to. They work [in jobs] that are going to get us to that zero emissions by 2030. That means adjustments for workers who are going to lose their jobs, like coal workers, for example. Obviously, we don't want the fossil fuel industry to continue, but these workers are not enemies.
Environmental justice means that we're going to invest in the communities that have been disproportionately affected by the fossil fuel industry and different aspects of this crisis. So, for example, POC, low-income communities breathe in more pollution than white communities today. So, undoing these kind of injustices and undoing systemic racism, while in that process building up these communities so they can do better. It's not enough to undo a racist policy, you also have to put in the work to lift these people up so they can get on a level playing field.
Ecological justice means things like caring for the environment, regenerative agriculture, which can actually store as much carbon as the entire transportation sector puts out, and protecting biodiversity.
---
Naina Agrawal-Hardin, age 16
Sunrise Movement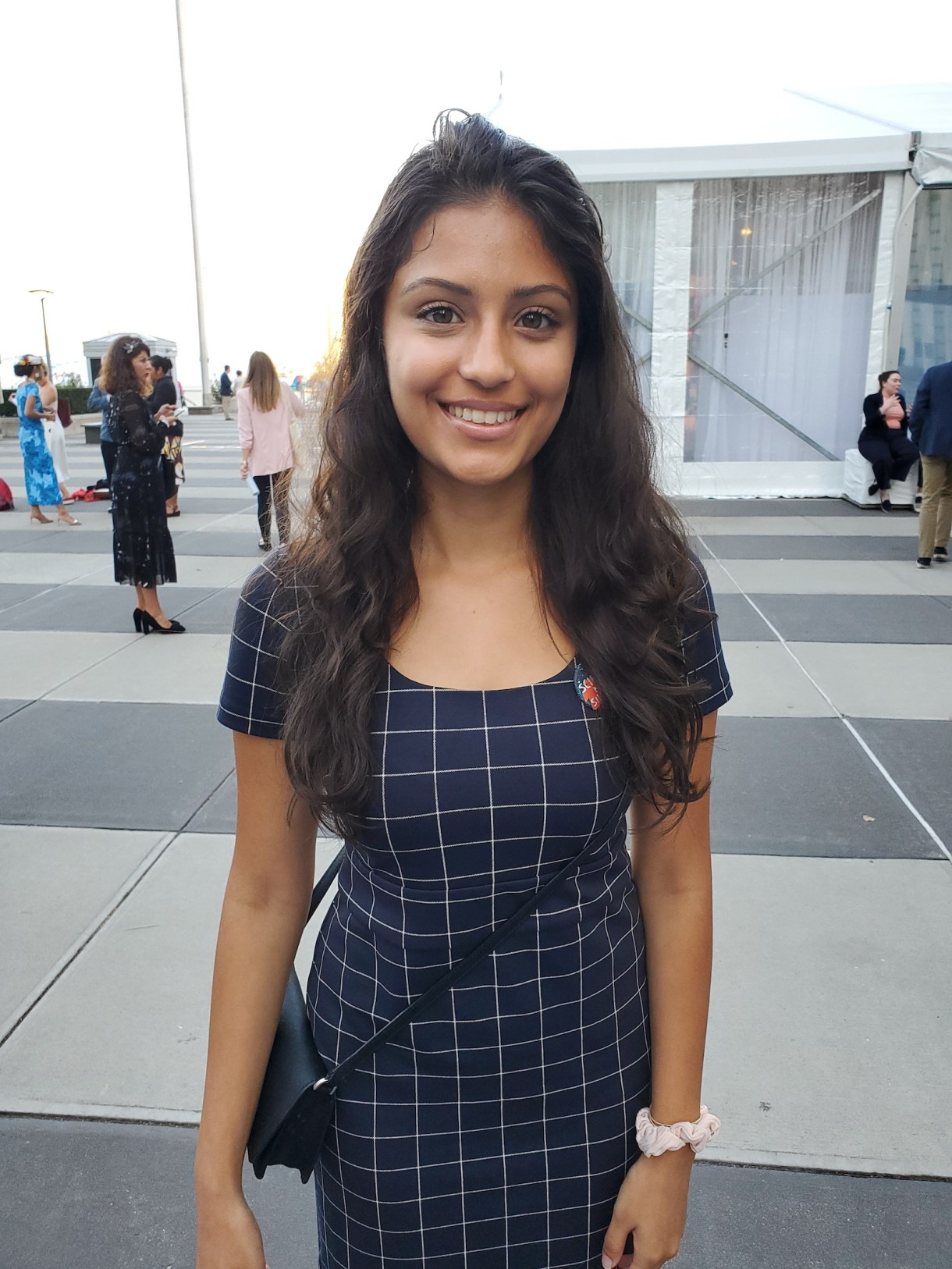 So, I was at a Sunrise Movement training in Lansing, Michigan just last weekend, and it was held at this place called The Fledge. It used to be a church and now it a community center type place. It doesn't cost any money to be there. They give out free clothes. They give out food to people in need. They have these beautiful gardens full of pollinators, beautiful art all around the inside, and they never require police intervention. When something happens there, it gets resolved within the community. On top of that, they have solar panels. They're super sustainable – very close to zero waste. So, it's just an incredible place.
I walked into that place and I thought "This is what the Green New Deal looks like and this is what my generation's future looks like."
---
Lucie Smolkova, age 19
Prague chapter of FridaysforFuture
I see older people who really care about this topic being so focused on all the catastrophes that are going to happen if we don't do some action. But when you ask them what's the world you want to live in, they have no answer because that's not what they're focusing on. I wish for the movement to focus more on the world they want rather than the world they don't want.
As for me, I really wish and hope that the world we live in will be more sustainable and that humankind will be part of the ecosystem, and we'll see the importance of all other forms of life on the planet. I hope that it is possible. I am imagining a world of people living in the cities and countryside, but understanding the world's natural cycles, respecting them, and being a part of them.
---
Artemisa Xakriabá, of the Xakriabá people in Brazil, age 19
Global Alliance of Territorial Communities
I know if we succeed, it would be something wonderful. There would be no more indigenous people's blood spilled on the floor, our forests would have life, and the whole world would be saved from extinction.
---
Isabella Fallahi, age 16
Zero Hour Movement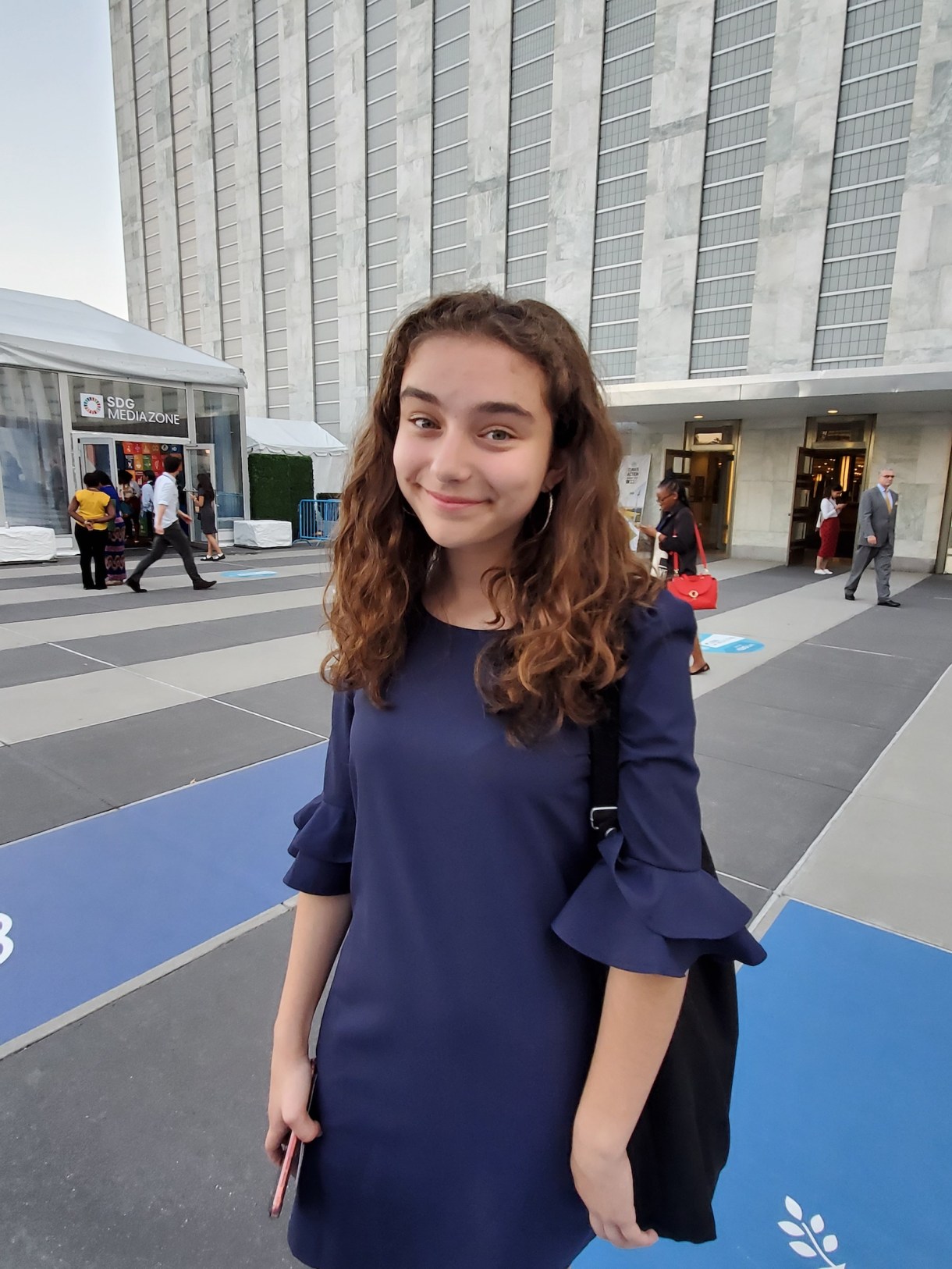 The climate crisis disproportionally impacts queer and trans people. That's just a fact. So, I mean, we're seeing large amounts of LGBTQ+ people raising their voices and speaking out against the climate crisis. That's what keeps me optimistic – the fact that we're raising our voices.
[I want] a more equitable future, a future where we have respect for indigenous land, and there is indigenous sovereignty, a future where we are running on renewable energy and there are zero carbon emissions. We have living wages and good benefits, such as health care, that are provided with these jobs. A lot of these things intersect with the climate crisis. We're in a world where the people of Puerto Rico no longer live in fear of the worsening hurricanes. I'm sure they'll still happen, but at least oceans are not absorbing even more CO2.
I don't really fight the fight for climate justice because I love the trees, I love the earth, I love the animals. I fight for it because it's a racial and social issue. It's a queer issue. It's an issue that's near and dear to who I am as a person as a bisexual Latina.
---
Kehkashan Basu, age 19
The Youth Ambassador for the World Future Council
My most optimistic vision for the future is one where every child has access to education and can speak without fear. In 10 years, I hope that renewable energy will become our main source of energy and by 30 years, fossil fuels will be just a display in museums.
It [requires] a change in political will and at the same time it [requires] full involvement and engagement of civil society. The education system needs to change to make Education for Sustainable Development an integral part of our learning right from the primary level. Every child needs to have access to education. We need international laws that hold industrial giants accountable for their actions, for the waste they create, so that they too take actions to clean up their act.
---
Olivia Werblin, age 17
National Children's Campaign, Schools for Climate Action
One of my mom's favorite memories, and one of my favorite memories, is just running through the forest. I live in California where we have redwoods, the most beautiful trees you can imagine. And I just wish that I could go back to that. I wish that my kids could have the same experience that my mom and my grandmother had, just running freely through nature.
Interviews have been edited for length and clarity. All photographs by Greta Moran.