feature image via Shutterstock
As mentioned in last week's Autostraddle newsletter (everyone's reading it! Get on board!) I talked about how I want to become a morning person despite this definitely not being my natural inclination. If this sounds like you, here are two things I've read on it that I thought were helpful in different ways! I think Laneia liked this one.
Hey here's something I do: when I can't find something and have to look in 25 different places before I finally find it, I try to remember to put the thing back in the very first place I looked once I'm done with it; since that was where I assumed it was this time, it's probably where I'll assume it is next time, and maybe next time I'll be right!
I've been on this earth over 27 years now and I still don't know what the little symbols on your clothing tags mean that tell you how you're supposed to wash it! If that also describes you, let's remedy that together.
Here are some things Apartment Therapy is confident you can make from scratch. I would argue that there are some major omissions (bread!) and some things on here that honestly, you know, just buy them, but still, neat!
I always forget to do this smart, easy thing and always end up paying for bad $12 sandwiches when I fly. Don't be like me.
We've discussed here before setting some stuff up in the evenings for the next day, like past-you paying it forward to future-you to make their life easier. I tried to look around for something to show y'all re: things you can do on Sunday nights (or the last day of your "weekend" if you work something other than a Monday through Friday 9-5) specifically to set yourself up more effectively for the whole week, but almost everything I found was either dedicated entirely to intense food prep, which wasn't quite what I was looking for, or was outrageously intense and would, I think, take a real person who isn't a lifestyle blogger about 16 hours to do. So instead, let's make our own! Here are my suggestions for things to do the night before to make your life easier (not that I succeed in doing all of them all the time myself!); add yours in the comments!
Every night:
Set up caffeine situation for the morning (set the coffeemaker or set out a teabag and cup!)
Take care of any dishes in the sink
Clear surfaces like the kitchen table or bathroom sink that you'll need in the morning
Write your to-do list for tomorrow
Additionally on Sunday night:
Take out trash/recycling/compost
Do a load of laundry
Throw out old food in the fridge
Make one or two meals that will keep well for lunches/leftovers (lentil salad, pasta salad, casserole)
I always wonder what to do with the leftover oil the two times a year I deep-fry something, and now I know.
I've mentioned different ambient sound makers/white noise generators here before, so today here's one for you Trek nerds. (Trekkies? Trekkers? I forget the difference.)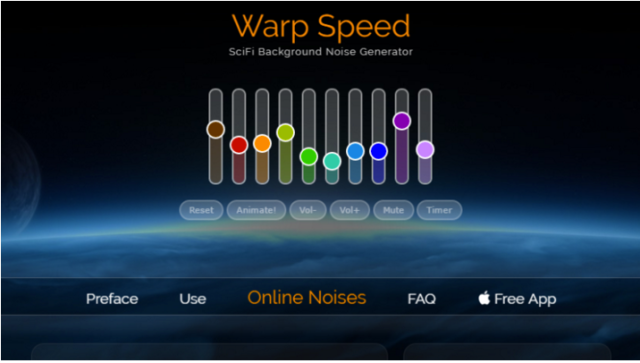 A service that helps you figure out what other people with your job are making, so you can know whether you're being paid fairly.
Hey if you have a cup of coffee in a to-go cup without a lid that you got while you were out but think you might still want to drink later after you get home, don't leave it on the kitchen table, lidless, because your dumb cat will definitely knock it over and cover everything on the table with coffee!!