If you're thirteen and therefore subscribe to Seventeen (I know I did!), you might already know that Heather Morris, aka Brittany S. Pierce on the fantastically unpredictable musical television program Glee, is on the cover of Seventeen magazine's November issue. However, it's statistically unlikely that anyone reading this is thirteen, which is why we've taken it upon ourselves to fill you in. Unfortunately, if you need to learn how to "Get Un-Bored This Weekend" or find out how to "Save $$$ At The Mall!" you'll have to buy the issue yourself. It's important to support print journalism.
There's a lot of really important things in this world-changing interview that I will cover shortly. But first let's cut to the gay stuff. From the intro to the interview:
With each passing episode, Heather's role gets bigger and more complex — her nonjudgmental  portrayal of a girl who's in love with both a guy and her closest girl friend is particularly groundbreaking.
She's "in love with her closest girl friend," is she? From the interview:
Your role on Glee is your first acting job, right? Who helped you on set on the first day?
Naya and I just did a scene together. It was my first acting scene, and we just started talking. Her and I immediately became good friends.
And now your character is having a relationship with Naya's character. Is it weird kissing a good friend?
It was weird. I mean, we were both giggling. I could not imagine doing this with any of my close friends now. If we played Spin the Bottle one night, I would never. It'd be so weird. I couldn't.
Have you ever kissed a girl in your real life?
Yeah. Mostly for guys' attention when I was in high school. One time I did it when I was curious with a friend, but she wasn't my best friend.
What would be your advice to a reader who is questioning her sexuality?
Everybody's process is different. When I was younger, you're like, I love my friends. Girls are so fun to hang out with. I don't like boys. Maybe I'm gay! Maybe it's just by process of elimination, who you enjoy to hang out with. I don't really have advice because each person is different.
Heather Morris's father died when she was 14 and she coped with it by alternately crying in her pajamas and dancing (I preferred dancing in my pajamas, for the record). And here I thought we'd never have anything in common because I am the worst dancer/singer ever. She told Seventeen:
"I think about my Dad more than I ever have — but in a good way, because I feel like I'm hanging out with him all the time. I always kind of pretend he's here."
Adorable, right?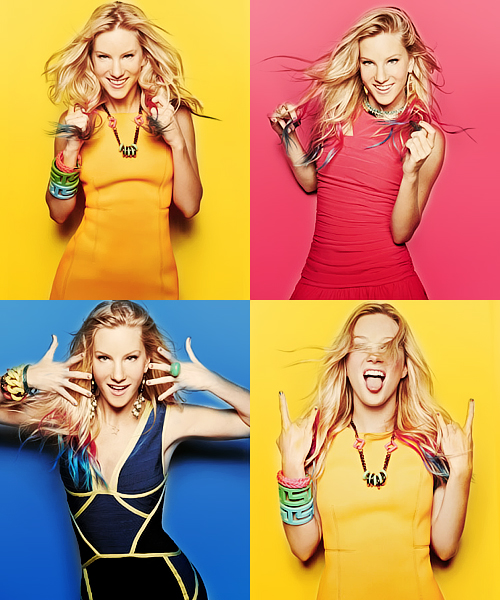 The article also reveals that Heather has been dating her "former high school schoolmate and boyfriend, Taylor Hubbel, for four years — and has zero interest in dating up the Hollywood ladder," which I think is a pubescent way to say that unlike Cory Monteith, she didn't sleep with Ryan Murphy to get the job. (JUST KIDDING! Finn is a lesbian DUH!)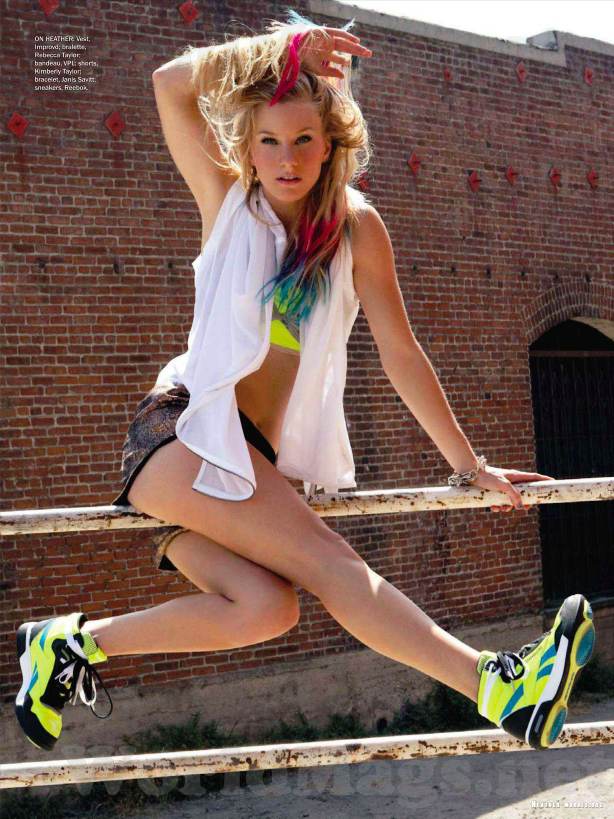 Heather started taking dance lessons at 18 months old and BTW is "seriously smart." No joking around, she seriously graduated from her Scottsdale, Arizona high school with a seriously 4.0 average, which should be very inspirational to Seventeen's target audience:
"I was a really good student. I liked math and science." (These days her fellow Glee castmates like to tease her because she always has her nose in a book.)
Who doesn't love a girl in a book? Idiots, that's who.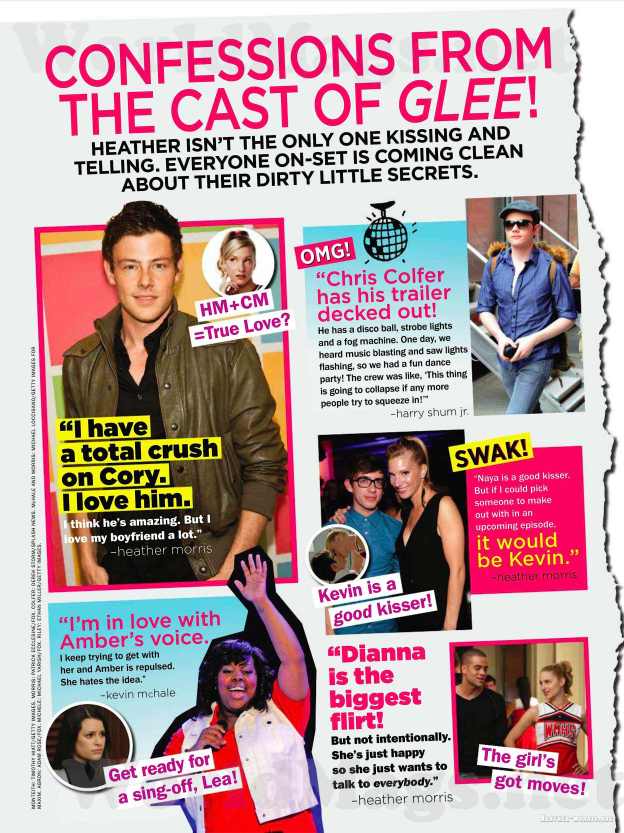 At 19, Morris moved to LA to follow her dreams, which landed her a primo gig as a greeter at Abercrombie & Fitch, where everybody is beautiful. Her career kicked into high gear when cast as a backup dancer for Beyonce's world tour. Later she'd be called on to the set of that show Glee to teach the team how to do the Single Ladies dance (it's a very obscure dance) and was so awesome that they kept her around. I think we're all really happy about that.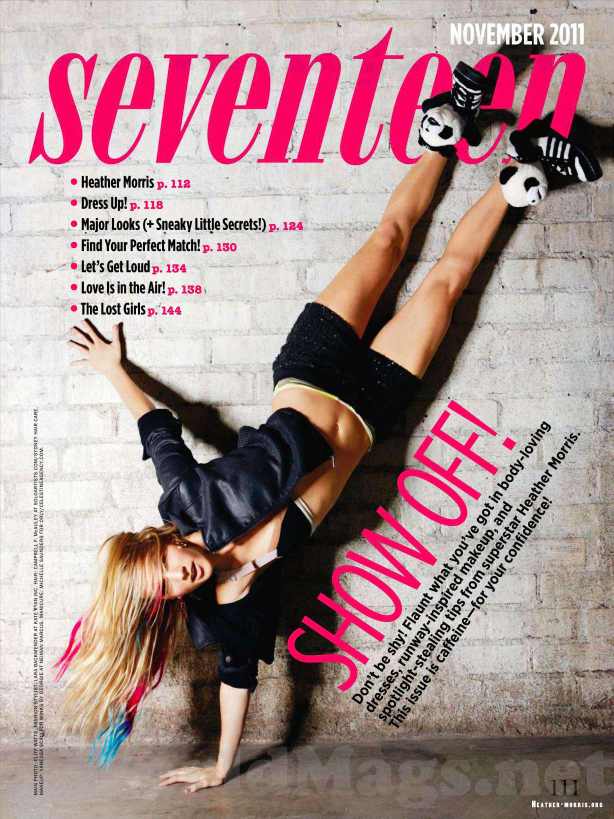 Here are some special behind-the-scenes videos from the Seventeen shoot: