In celebration of Secretary of Education Arne Duncan's recent letter in support of Gay-Straight Alliances, The Advocate took a look at some of the most influential cases that have helped make GSAs what they are today. What exactly is the state of the Alliance? GLSEN reports that there are over 4,000 registered GSAs in the U.S.with at least one in every state. It wasn't (and isn't) easy, though. From the late 1980's to now, GSAs have experienced more than their share of problems. Let's look at a few.
1988 – Concord, Massachusetts
Kevin Jennings starts the first GSA at Concord Academy. Massachusetts: the Gay State.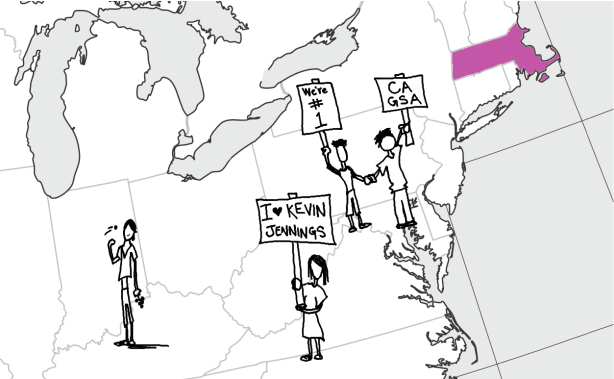 1998 – Salt Lake City, Utah
East High's deb school board decides to cancel all co-curricular activities to keep the gays from making their own club. They have to draw the line somewhere, no one wants 4H turning into a kinky swingers club.
1999 – Orange, California On the basis of the Equal Access Act, schools that receive federal money and allow at least one student group to meet must allow all student groups to meet. Huzzah!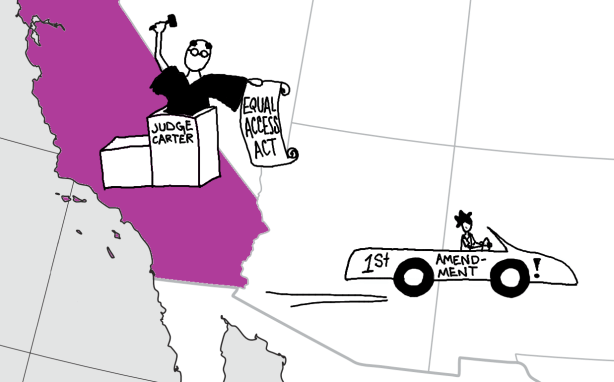 2000 – Salt Lake City, Utah
Courts rule that SLC School District was "abridging the students' First Amendment rights." East High students now have activities to put on their college applications again.
2002-2004 – Boyd County, Kentucky After a long and ugly battle, Boyd County schools are require to recognize the GSA and provide anti-harassment training. During aforementioned fight, someone suggested taking "all the fucking faggots out in the back woods and kill them," not realizing that they were being a) a heinous human being and b) so stereotypical that even people who agreed with them were offended.
2006 – Chicago, Illinois
Courts rule that even though charter schools are freed from some obligations, they still receive federal money and as such cannot discriminate against LGBT students.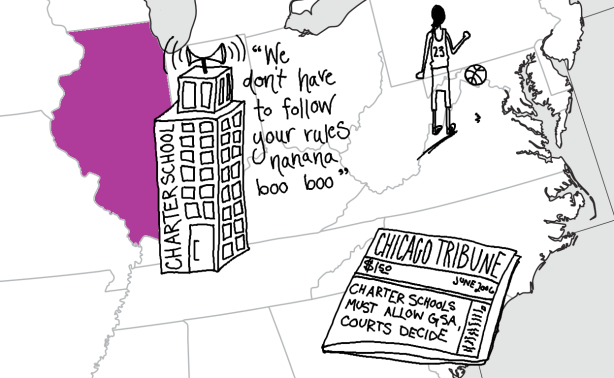 2006-2008 – Okeechobee, Florida
After a school prevents a GSA from meeting on the basis that it broke the school's abstinence-only policy, a conservative judge rules that that are being ridiculous (my words, not his).
2011 – Winston-Salem/Forsyth County, North Carolina While it's easy to look back and laugh at how inane some of these conflicts have been, students in school districts all over the country still struggle to create safe spaces.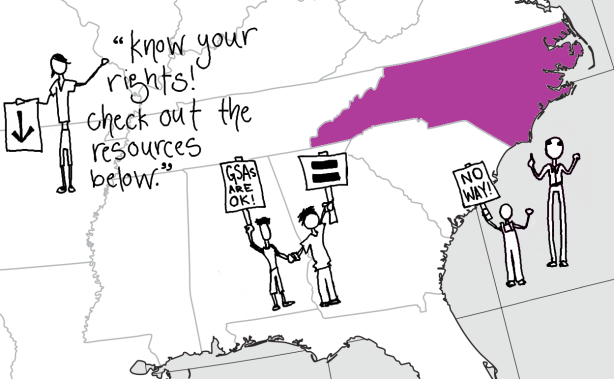 The National Center for Lesbian rights has put together a list of common legal questions and answers about GSAs. GSANetwork has tips on how to start a GSA in your school and GLSEN has a variety of resources including ways to support students in your community as well as a national registry. Keep fighting the good fight, kids.