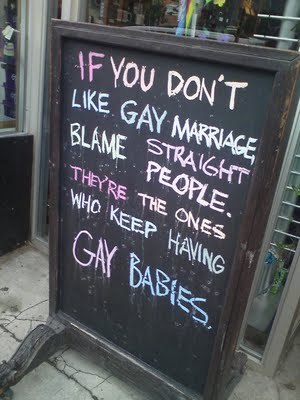 Two-thirds of Republican voters haven't made up their minds about who to vote for in the upcoming primaries, but right now Mitt Romney and Herman Cain are in a dead heat, followed by Rick Perry at a distant third. And despite the fact that 58% of Republican voters would like the gay marriage issue dropped in favor of focusing on more pressing, important things, nobody is dropping it. It's just that it's so much more fun than talking about the economy!
On Sunday, Herman Cain appeared on MEET THE PRESS, where he mentioned that he'd let the states decide on same-sex marriage. Many conservative pundits are concerned about this position.
Forget the complete technical fallacy of his "9-9-9" plan! Forget his absurd assuredness that the disillusioned masses will "rally around tax reform where the wealthy pay less and middle-class and lower-income folks pay more"! Forget the fact that he's never held any executive office of government! What'll really do Cain in is the fact that he's not in favor of a constitutional ban on same-sex marriage.
GREGORY: Same-sex marriage. Would you seek a constitutional ban for same-sex marriage?
CAIN: I wouldn't seek a constitutional ban for same-sex marriage, but I am pro-traditional marriage.
GREGORY: But you would let the states make up their own mind as they're doing now?
CAIN: They would make up their own minds, yes.
Upon hearing this, Rick Santorum, the Duke of Hate, apparently immediately emailed Jennifer Rubin, author of The Washington Post's "Right Turn" column, which "offers reported opinion from a conservative perspective." Rubin quotes Santorum's email:
"I have been a longtime supporter of states' rights. However, I believe, as Abraham Lincoln dd, that states do not have the right to legalize moral wrongs."
Aw, that 'ol Abe Lincoln character, telling states they didn't have the right to let the majority vote on the freedom and humanity of the minority. Abraham Lincoln, that guy who thought it was wrong for human beings to enslave other human beings, regardless of how the people profiting from slave labor felt about it.
Just like Rick Santorum. He continued:
"Mr. Cain, Governor Perry and Congresswoman Bachmann all believe 50 different definitions of marriage is fine. But I strongly disagree and will continue fighting for traditional marriage between one man and one woman."
Rubin also spoke to Penny Nance, executive director of Concerned Women for America:
"States need an opportunity to choose a constitutional amendment. I find it disappointing Herman Cain doesn't see this as a viable option and is missing this opportunity… I think he will find that position problematic."
Rubin (very busy, this one!) then spoke to Christian conservative leader Gary Bauer, who said:
"His answer misses the whole point. The left will not permit each state to decide. They have mounted a well conceived plan to have the federal courts order every state to recognize the same sex marriages performed in every other state. The Defence of Marriage Act prevents that now. Eventually a constitutional amendment will be needed."
Rubin points out that Rick Perry took the same position Cain is taking in his book but has since changed his tune. Perry's publicist:
"Governor Perry is a strong advocate for traditional marriage between one man and one woman. Furthermore, Governor Perry supports a federal marriage amendment defining marriage as a union between one man and one woman. Governor Perry was the lead advocate for such an amendment to the Texas Constitution — an amendment that Texas voters overwhelmingly approved. Until the day comes when our U.S. Constitution is amended to say the same thing, Governor Perry believes that states should have the right to make their voice heard on this issue."
Therefore Rubin seems somewhat suspicious of Governor Perry but is far more suspicious of Cain, because Cain is not in favor of seeking a constitutional amendment. However, she adds: "As a practical matter and for the foreseeable future, Cain and Perry are on the same page because a constitutional amendment is not in the offing any time soon (and likely ever)."
That's a valid point, but it's worth mentioning that we've already got The Defense of Marriage Act, which the Obama administration has refused to defend in court and which it seems Rick Perry would be willing to defend, were he in charge.
Perhaps the right is flipping out that DOMA might get overturned and would like to immediately replace it with a stronger, more universally oppressive amendment. After all, DOMA is currently being challenged in court — but Team Totally Wrong is standing their ground that DOMA is constitutional. They're arguing that gays & lesbians shouldn't count as a "suspect class" subject to "scrutiny," (Conditions required to prove that DOMA is not a reaction to logic or science or facts but rather has been driven by discrimination against gay people.)
Here's Team Totally Wrong's explanation on why gays aren't suspect to heightened scrutiny:
"A spate of recent news stories only confirms the conclusion that homosexuals are far from politically powerless," the filing says, arguing that the court should deny Golinski's motion for summary judgment in her favor. "Accordingly, gays and lesbians cannot be labeled 'politically powerless' without draining that phrase of all meaning."
Anyhow, despite Rubin's skepticism, Rick Perry is standing by his homophobia and anti-gay policies against all odds. Rick Perry's wife Anita Perry says it's been a rough month for them as they've "been brutalized and eaten up and chewed up in the press" for brutalizing and eating up and chewing up homosexuals. Specifically, Perry recently equated homosexuality with alcoholism.
Speaking at North Greenville University in South Carolina last Thursday, Anita said:
"It is a comfort to know that I am in this place where I can feel the presence of God. We are being brutalized by our opponents, and our own party. So much of that is, I think they look at him because of his faith… We still feel called to do this… We didn't have to do this. We are doing this because we want to do this. Because we want to save our children…we are fighting for the soul of our country."
Rick Perry is fighting for the soul of our country! OUR SOUL, YOU GUYS.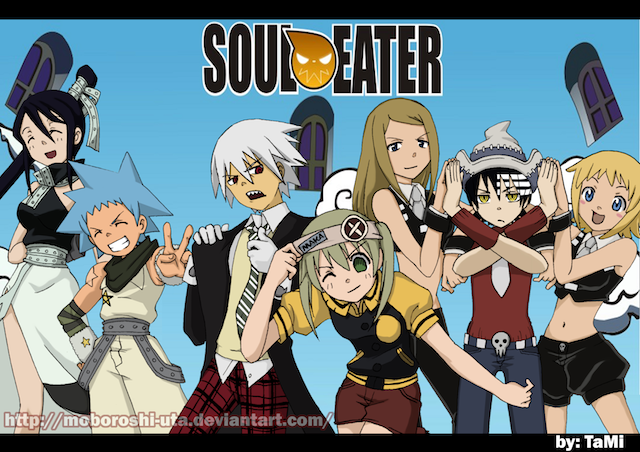 What about Mitt Romney? Does he hate gay people enough? Well, Obama's strategist David Axelrod has feelings about Mitt Romney's flip-flopping on gay rights. On Sunday, Axelrod appeared on ABC's This Week, where he was asked if he thinks Romney will be the GOP nominee this year. Axlerod said it seems Romney's campaign is "stuck in neutral" and blames this stagnant state of affairs on "this question about what his core principles are."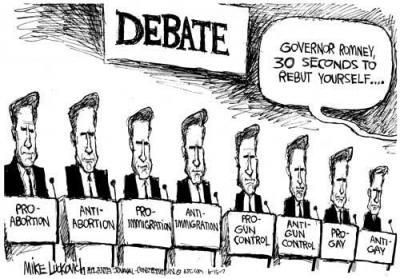 Axlerod pointed out that while running for Massachusetts governor and U.S. Senate, Romney was "a pro-choice, pro gay rights, pro environmental candidate" and now, running as a GOP candidate for president, he's suddenly anti-choice, anti-gay rights and anti environment. Axelrod answered: "If I were Governor Romney, I'd be worried about all these changes in position and what kind of message that sends to voters."
If you've not yet seen it, Romney's performance in the 1994 Senate Debate will blow your head open:
But of course, to bring it back around, if there's one candidate who we know won't budge on the issue, it's Rick Santorum. I read an interesting column in the SFGate today called We Need More Pro-Family Policies by E.J Dionne, which addresses issues Santorum raised in last week's debate about "the breakdown of the American family." Santorum said:
"You want to look at the poverty rate among families that have … a husband and wife working in them? It's 5 percent today. A family that's headed by one person? It's 30 percent today. We need to do something."
WHADDYA KNOW?!! Two people earn more money than one person! Huzzah! I hope Santorum didn't have to pull out his calculator for that one. Anyhow, Santorum did a little more academic heavy lifting when he shared that "the word 'home' in Greek is the basis of the word 'economy." Furthermore, he thinks we need "a policy that supports families, that encourages marriage, that has fathers take responsibility for their children. You can't have a wealthy society if the family breaks down."
What's breaking down the family, Rick Santorum? Same-sex marriage, duh!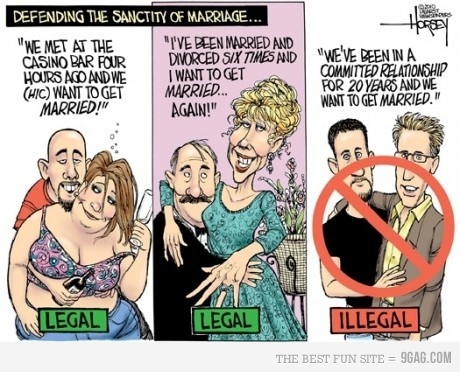 If same-sex marriage becomes the norm, "marriage then becomes, to some degree, meaningless." Forget that obviously same-sex couples, unable to accidentally get pregnant, are some of the best candidates when adoption and foster agencies seek to place neglected children into a two-parent household.
Also every child DOES have a father. All of them do. That's how babies are made. And last I heard, there wasn't an Absentee Fathers Coalition refusing to return to their families or pay child support until same-sex marriage is made illegal nationwide again.
E.J Dionne points out: "Before we ask what is to be done, what we shouldn't do is blame gays and lesbians for disrupting the heterosexual family. We straight people have done a fine job of this all by ourselves."
Dionne suggests that for a more pro-family society, we ought to look at our policies on sick leave and family leave, which are "among the most antifamily in the developed world" and also look at making tax policies more helpful to families raising children, which he points out "can't be yet another excuse for cutting taxes on the wealthy."
Anyhow, those are good points and lest I diverge from the topic of this post — Republican Points — I'll just wrap it up by telling you that today GOP Hopeful Michele Bachmann will be traveling to Arizona, where she'll be discussing her plan to erect a fence around Mexico.