Why give somebody one thing when you can give somebody lots of things, over and over and over again for an entire year? That's a good question and the only answer I can parse out would be: "I HAVE NO IDEA."
---

Subscriptions:
$50/month box: Jerky
$55/month box: Vodka
$56/month boxes: Pickles, Gin
$60/month boxes: Snacks, New Indie Releases, Cookies, Chocolate, Cravings (for Pregnancy)
$70/month box: Indie-Gredients
$74/month box: Bourbon
$75/month boxes: Wine or Whiskey
$94/month box: Cocktail Hour
I'M OBSESSED WITH MOUTH. Mouth aims to get the best, most delicious and most interesting indie food products into your mouth while helping indie food makers stay in business. There are gift sets like "Vegan Holiday Treats,wp_posts"Grilled Cheese, Please,wp_posts"Hot Stuff Tasterwp_postsand "Bringing Home the Bacon.wp_postsThere are subscriptions like "Bourbon Every Monthwp_postsand "Chocolate Every Monthwp_posts— or "Cravings Every Monthwp_postsfor your pregnant girlfriend. They've got your birthday in a bag, your cocktail party in a bag and a hot toddy in a bag. You can also pick up individual food items, search by dietary restrictions or flavor profile or check out the plethora of spirits (also sold at their brick-and-mortar location in Brooklyn).
---
This is the original subscription club. I asked for this every single year of my life but have never received it, perhaps because nobody related to me can afford 12 months of pears. Anyhow there's a million options available for all tastes and price ranges and is an especially nice thing to do for a college student who could probbaly use some Cara Cara Oranges, Rainier Cherries, Hony Mangoes, Royal Riviera Pears, Strawberries, Apples and so forth on the reg. There's also nuts, cheeses, sweets and other edible situations. When my Mom sent me Harry & David boxes at boarding school, we'd all skip dinner and have a feast and it was AMAZING.
---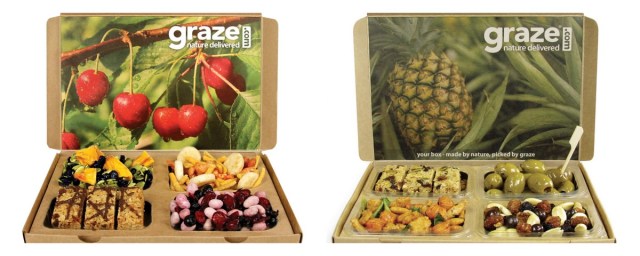 Graze – $6.99/box
I did the thing where I signed up for a free month of Graze and then intended to cancel it because I can't afford it but I keep 'forgetting' to cancel it because IT'S SO GOOD. I work from home and snack a lot, but finding new, interesting and healthy (read: not just empty carbs) snacks is hard! Graze does that work for you, and works with small independent food-makers to bring you "exciting flavors and create delicious new combinations that will delight your taste buds."
---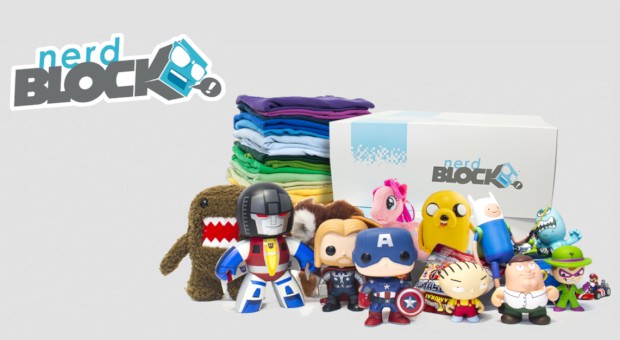 Nerd Block's team of "uber-nerds" carefully selects and extensively tests a grab box of quality, fun, collectible licensed merchandise for you to have and hold every single month. Each block contains 4-6 epic items and a t-shirt. Boxed brands include Star Wars, Adventure Time, Doctor Who and Marvel, and you can pick from three different kinds of nerd blocks — Horror, Classic or Arcade.
---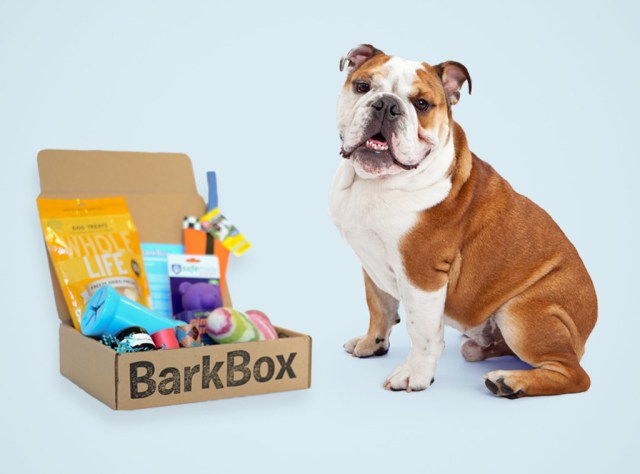 BarkBox – from $19 – $29 /month
If you know your gift recipient's dog's size, then you've got all the info you need to sign them up for BarkBox. Every month a box containing products and presents for the dog will arrive, containing "anything from toys, bone and all-natural treats to hygiene products and innovative new gadgets!wp_postsPlus 10% of BarkBox profits support animal rescue groups. Plus you can save 10% on any new subscription with code SANTA10.
---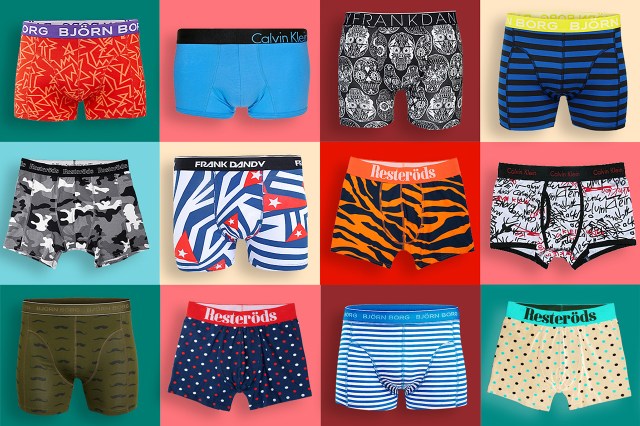 Boxerfy – $26.99 – $29/month
A "girl panel of style experts" pick the best boxers in the universe and mail you some every single month. This is obviously a service intended for women to gift heterosexual cisgender males but YOU CAN QUEER THAT SHIT. You give them your size and you choose your first pair of underpants, at which point "our female panel of underwear experts take control, and ensure their handpicked designer drawers are perfect for you!" You also get free socks your first month.
---
From the same people who brought you Boxerfy, Friday Tieday delivers a brand-new designer tie, based on the giftee's preferences. Isn't that NIFTY.
---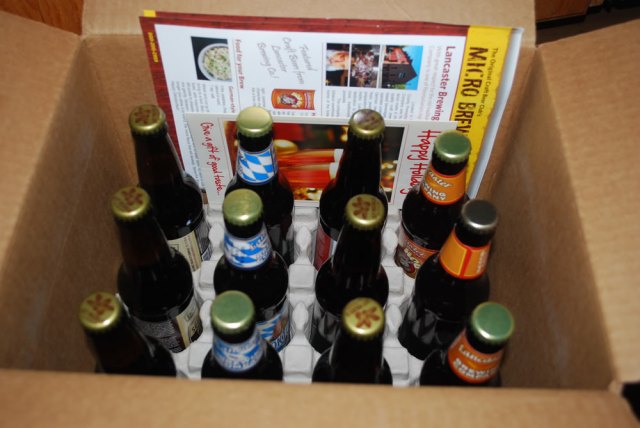 12 exceptional craft beers from small-production, independent brewers for your girlfriend / father / roommate to enjoy on the couch or on the porch or wherever the day takes them. Each pack of 12 features four beer styles.
---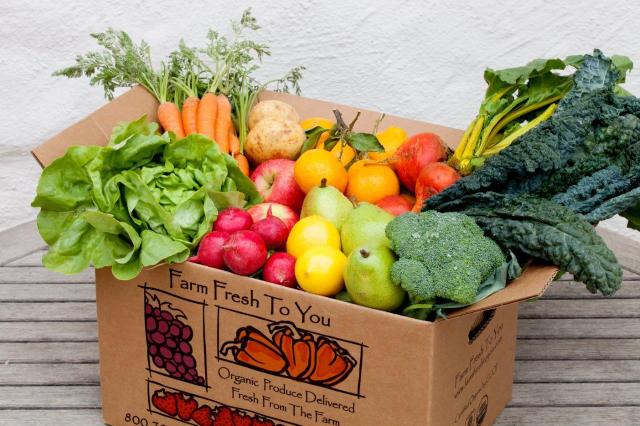 If your special someone lives in the Bay Area as so many of you do and doesn't already get a CSA Box or order from Good Eggs (which is basically an online farmer's market, my girlfriend works there, it's awesome), perhaps they'd enjoy a box of certified organic fruits and vegetables on their doorstep on the regular! Choose from Mixed Fruit & Veggie, Fruit or Veggie only, an Office Snack Pack or a Traditional CSA Box and support smiling families and their independent farms.
---
HelloFresh (groceries) – from $9.08/week
HelloFresh does the work for you, delivering fresh food and healthy, 30-minutes-or-less recipes to your doorstep every week. The chefs create the recipes, you pick what you like, they go shopping for you, sourcing only the very best fresh food from local suppliers.
---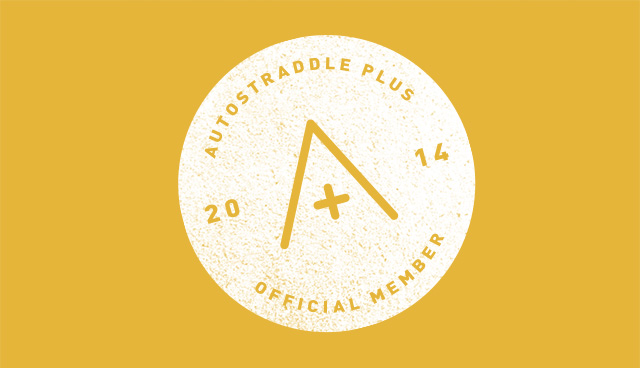 A+ Gift Membership: Bronze, Silver & Gold – $60 – $240 / year
Obviously everybody needs an A+ Membership and YOU KNOW IT. This is the absolute best way to show a person that you love them. Nothing else comes close except maybe those pears I talked about earlier.
---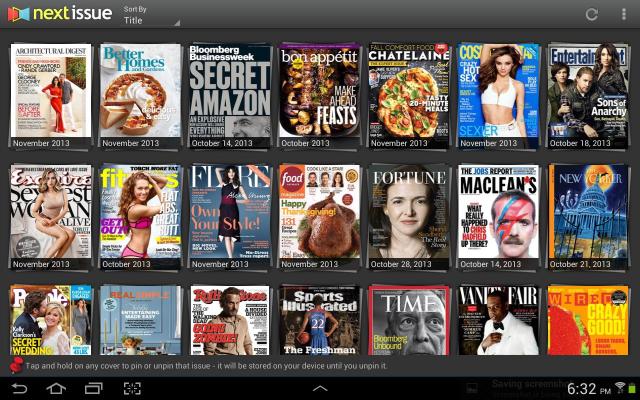 NextIssue gives you digital access to pretty much every mainstream magazine in the universe for one low monthly price. If your giftee subscribes to the digital editions of any of the magazines included in this app, they might as well have this app! Plus it's got magazines like The New Yorker that I'd never be able to afford regularly, and you can basically pick and choose the best recipes from the best food magazines every month. There are just a lot of advantages to this situation, is what I'm telling you.
---
We don't have an affiliate account with these guys but you should check them out anyhow because they sound SUPER COOL:
You get several high quality Dapper accessories and grooming items every month. The boxes are worn and curated by stylists and although the products are ostensibly aimed at men, a dapper lady undoubtedly would enjoy 3-4 lifestyle products and one grooming product a month, amirite?
Birchbox is the mother of subscription programs. Their women's boxes contain five beauty samples from high-end brands and the men's boxes include 3-4 grooming samples, plus a stylish accessory or gadget. Neat-o!