My fiancé Senka is a native Sarajevan and Bosnian muslim who, as a teenager, came to the United States to escape the Bosnian War. She has taught me a great deal about her beautiful country and I am extraordinarily lucky to have been afforded opportunities to visit her childhood home with her on a couple of occasions. This summer, we traveled through Bosnia and Herzegovina (BiH), Croatia and Montenegro, and documented some of the region's awesomeness for Autostraddle. However, before we tell you about it we thought we'd answer some frequently asked questions posed to us before/during/after our trip. Senka is here to help mostly with the accuracy of my historical facts and figures.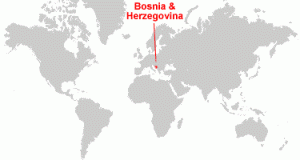 Q: OMG, are you/were you guys scared to travel through the Middle East?
A: Senka: "OMG, get a map!" Juanita: "On behalf of some of my American comrades, I apologize."
Q: Do women have to cover their heads/face in BiH?
A: Muslims make up about half of the country's population. While there has been an Islamic revival as a response to the war, BiH has a long history of being a secular state. You will see a growing number of women fully covered; however, the majority of the people, especially in Sarajevo, wear clothing similar to what you would find in secular Western cities. Proper religious attire (e.g., head scarves) is required when entering places of worship.
Q: Is it safe for homos?
A: Fair question, indeed! In 2008, Senka went home to live in Sarajevo for a few months. While she was there, she volunteered to assist Organization Q, BiH's only LGBT-specific organization at the time, with coordinating the country's first ever pride festival. The event ended in horrible violence when angry mobs attacked festival participants and supporters.
More recently, BiH has slooooowly started strengthening its LGBT anti-discrimination laws in an effort to comply with guidelines set forth by the European Union for countries seeking membership. However, I wouldn't recommend making out with your partner in public just yet.
In 2007, the Sarajevo Open Center, a non-profit organization "promoting active citizenship through political education and advocating for human rights of women and LGBT persons through equality policies," was established and has since designed many successful projects to support the community. While we were in BiH, Senka and I attended two of their events and we'll tell ya about them in just a sec. In the meantime, "like" them on Facebook to show your support!
Q: Is there, like, shooting on the street? Like, is it all war-torn?
A: Countries affected by war and terrorism are never the same. However, they can rebuild and heal. BiH is doing just that. While the war ended in 1995, you can certainly still see mortar damage and burned out buildings. But a significant amount has been reconstructed and restored in many areas (e.g. Sarajevo and Mostar in BiH; Dubrovnik in Croatia).
Sarajevo is a safe, cosmopolitan city with bustling nightlife, culinary and shopping scenes, so we'll start our adventures there.
+
First Stop: Bosnia and Herzegovina (BiH)
Sarajevo was our home base and first destination in BiH. After making the rounds to see Senka's family (who are all very supportive of our relationship but not always able to understand English) and being discrete about our relationship in public for a few days, we needed a BIG dose of GAY.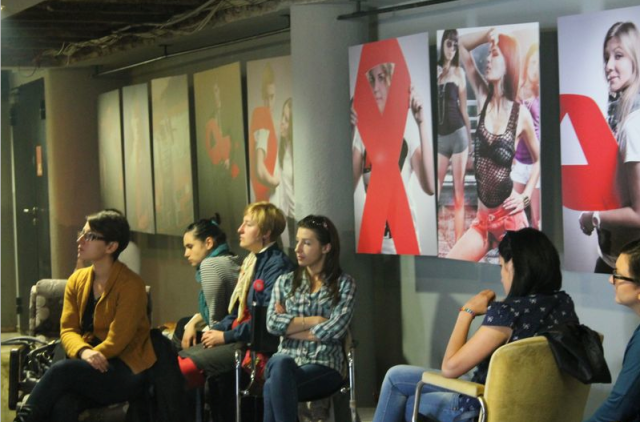 We attended two events held by the Sarajevo Open Center: a public presentation on the translation of the book "Born to Be Gay: History of Homosexuality" at Art kino Kriterion and a private, invitation/RSVP only queer dance party. We were able to take as many pictures as we wanted at the presentation, as participants were made aware that this was a public event. No pictures, with the exception of the DJ and her friends who gave permission, were allowed at the private dance party so as to protect the attendees' identities. I had difficulty communicating with some of the party-goers who didn't speak English, but everyone knew the lyrics to all of the American pop songs. It was so amazing to be united with a bunch of queers screaming the lyrics to "I'M GONNA MARRY THE NIGHT!" on the dance floor.
The rest of our "city" time was spent doing what the Europeans do best — living a life of leisure. We drank coffee, ate cakes and shopped. We drank coffee, ate cakes and went to see a performance of Giuseppe Verdi's La Traviata by the Sarajevo Opera. We drank coffee, ate cakes, and went dancing/hookah bar hopping in Bašcaršija, the cultural center of the city. We drank coffee, ate cakes and visited the historic mosques, Catholic churches, and Orthodox churches that represent BiH's rich religious heritage. We drank coffee, ate cakes and had dinner.
Speaking of dinner, when Bosnians aren't stuffing their faces with coffee and cake (no judgment, I happily participated), they are gnawing on MEAT. Their "national fast food" is Cevapi: grilled minced meat sausages served with warm flat bread, red pepper and buttery white "cheese" (kaymak) spreads, and chopped onions. The best vegetarian meals can be found at Dzenita (try their assorted grilled vegetable plate with or without kaymak) and at pita stands in Bašcaršija (pitas are baked phyllo pies stuffed with vegetables and cheese that are similar to spanakopita).
We also spent some time exploring BiH's smaller towns and taking in the country's natural beauty. While hiking in Sarajevo's Trebevic mountains, we found a hungry, feral dog and took him to a no-kill shelter where he is now awaiting adoption. Senka's dad named the pup "Happy." Then, on our way to Croatia, we stopped in Mostar, home to a famous 16th century Ottoman bridge; Pocitelj, a historic city with medieval and Ottoman architecture; and Kravice, the "Bosnian Niagara falls."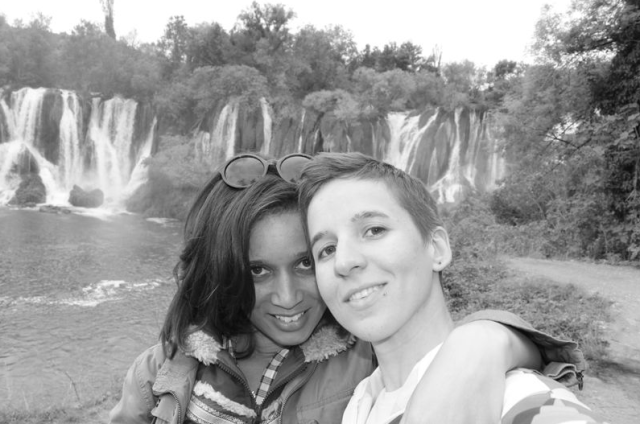 +
Second Stop: Croatia
Friends of Senka's family offered us a room to crash at their two story home in Dubrovnik, an offer we couldn't refuse especially since the city is very expensive, very posh, and quickly becoming a hot spot for celebrities (e.g., it is currently one of the locations for HBO's hit series Game of Thrones). Dubrovnik, a stunning city on the Adriatic Sea coast of Croatia filled with beautiful Gothic, Renaissance, and Baroque buildings, is nothing like I've ever seen. I'm entirely in awe that my fiancé and her family spent their summers there before the war, when Dubrovnik was little known to the masses and relatively affordable.
During our stay, we continued our Euro life of leisure and even spent an evening watching the Dubrovnik Symphony Orchestra performing with world famous jazz singer Diane Schuur and the Duke Ellington School of the Arts Jazz Ensemble.
+
Third Stop: Montenegro
There are a couple of amazing towns in Montenegro just about 1.5-2 hours from Dubrovnik, so we continued our adventures there. First up was Perast, a UNESCO "World Natural and Historical Heritage Site" located at one of the region's most beautiful bays, surrounded by mountains and full of Venetian architecture. We took a very affordable boat ride over to the Church of Our Lady of the Rocks and then drank coffee, ate cakes…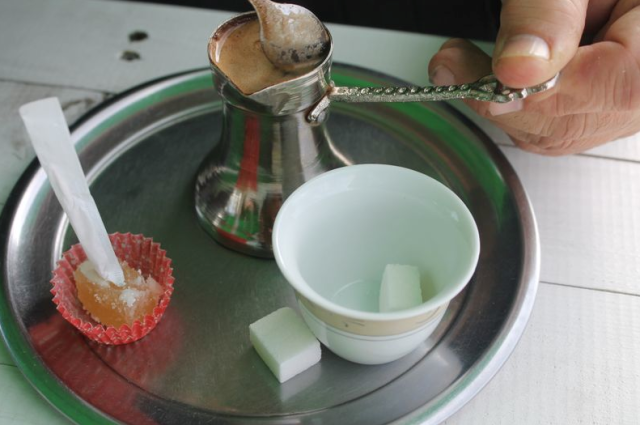 Later, we headed to Kotor, a larger coastal city also with a Venetian influence, where we drank coffee, ate cakes and then decided to climb 1,350 steps to the Castle of Giovanni completely malnourished and dehydrated. Bad idea, great views!
Now that I have developed a post-vacation sugar addiction, I feel compelled to leave you so that I can consume a fresh fruit tart that my gal just brought home to our NYC apartment. Our voyage has officially come to an end for the time being. Next up, I'll be taking Senka to my home state — New Mexico! Maybe not as "exotic" to us Americans, but I have my own secret treasures in Albuquerque and Santa Fe!