Are y'all excited to get out there? I mean, I know I am. I'm already busy looking up some of the best free stuff, weirdo museums, and gay places to go in my city (read: I'm already on the website for Flaming Saddles) and I'm overflowing with the urge to see and do it all right meow.
BUT FIRST I NEED A PLACE TO STASH ALL THOSE BADASS PASSPORT STAMPS!
Which brings me to the DIY Passport, AKA a folding street cred device for bragging about your local adventures to your friends.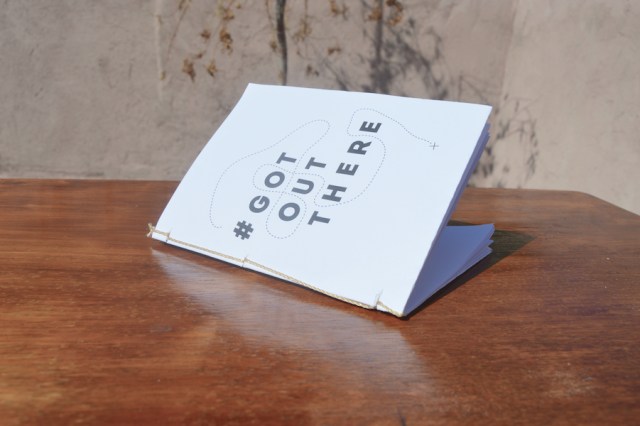 And the best part? They're really easy to make and even easier to customize! Put your own magic touch on it, go on a bunch of explorations, and then treasure it for life. ABC, 123, yada yada yada.
Here's how to make one of your own!
---
Supplies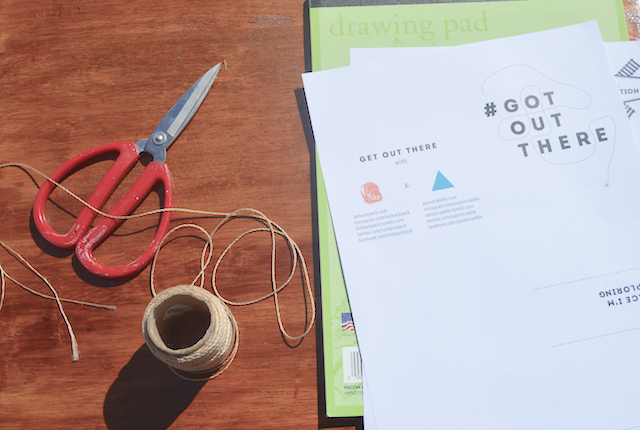 7+ pieces of plain letter-sized paper of your liking,
A hole punch
Scissors
String
Glue/tape
---
How To Make It Happen
First, take the cover sheet and fold it in half width-wise, with all the empty space on the inside of the fold and all the printed stuff facing out. Then, fold it in half again, length-wise, in order to put the #Got Out There page on top. Tape or glue the sides together so it's double-thick and doesn't open up on itself. It should just look like the inside and outside of the book, get it?
Then, stack up the rest of your paper and fold it the same way – but this time, instead of taping the sides shut, cut the top edges and leave the sides wide open so that you have a bunch of pages.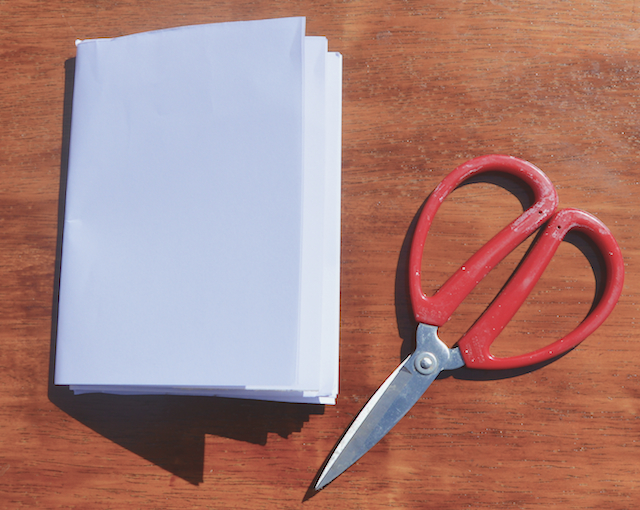 Editor's Note: Do not cut the spine, y'all. Come on.
At this point, trim anything that needs to be trimmed so it all looks neat and good. (If you are me, your cover will now have a crooked edge.) Then, punch two or three holes along the spine and tie the book together with string.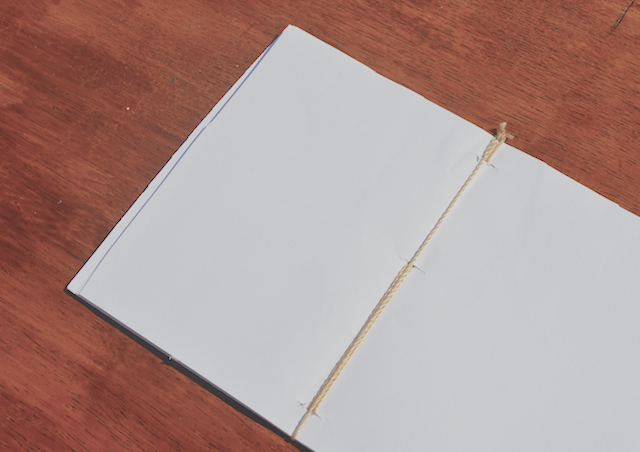 I didn't have a hole punch because I just moved across the country and I dunno what you want from me but I cut three slits where a hole punch would have put holes and it worked just fine, too, so. When it comes to binding, I like to tie a knot at the top, then work some string through the holes a few times, then tie an anchoring knot at the top. This way, the pages move the least – they can't smash around up and down or get away from each other by falling out sideways, either. I also am had to make it look even-ish, so I made sure binding showed on the full length of the spine on either side.
And then, voila! Fold up your book and fill it in, 'cause you are ready to roll! Happy stamping, y'all.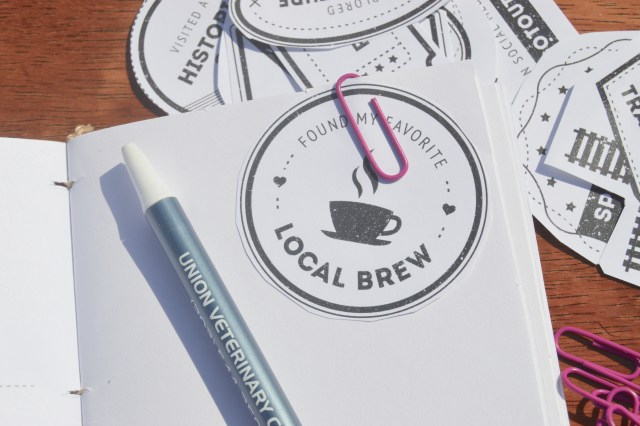 ---
Or, You Could, Y'know, Buy a Passport
If making your own tiny book isn't your style, or you're looking for something just an itty-bit sturdier, there's a ton of notebooks in this big world that will be a perfect fit.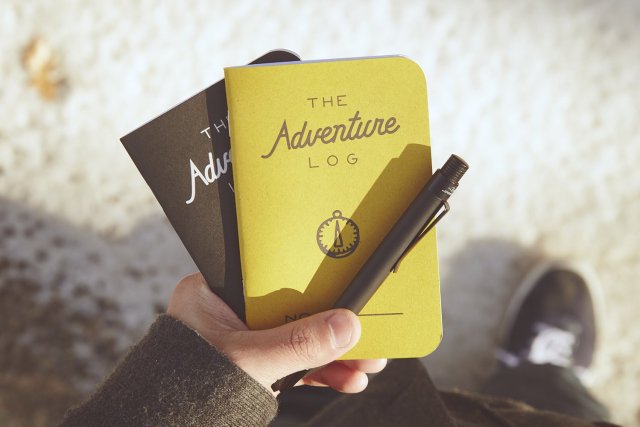 The Adventure Log notebooks we gave our most recent batch of A-Campers comes to mind, and I can vouch that it's a solid choice. That notebook is how I kept track of when and where I was as I crossed the country, which is good because my short-term memory is shit. The Field Notes Expedition notebook will, like, never fall apart, even when you drop it in the fountain at the museum. And there's even little blue books that say PASSPORT on them in case you like the more direct approach.
No matter how you decide to collect the stamps for our Get Out There miniseries, and, in fact, whether or not you even do, although you totally should, I do hope you'll take on some exploration and adventuring with us in the next twelve weeks – I promise we're gonna have lots of fun!