Our Pride theme this year is RAGE PARTY, an explicit acknowledgement of the complexity and expansiveness of Pride as a site of simultaneous recreation and revolution. It's a time to hold each other close as we fight our oppressors. Rage on! In that spirit, I've rounded up some LGBTQ+ documentaries on queer resistance, history, and activism for a simmering Pride night in.
There are a lot of watch lists and documentary recommendations geared toward Pride floating around mainstream media right now, so I'm trying to focus on entries I didn't see come up as often on those (kinda basic tbh!) lists. As a result, you might have to deviate from some of the more popular streamers like Netflix and Hulu to seek them out, but they're worth the hunt. Time to sign up for Kanopy! I've put the docs in order of year released, and we've got films from 1989 to today! Check out over three decades of queer and trans real life stories! The list is, of course, far from exhaustive. So please feel free to shout out your favorites in the comments, even if they're hard to find!
---
Tongues Untied (1989)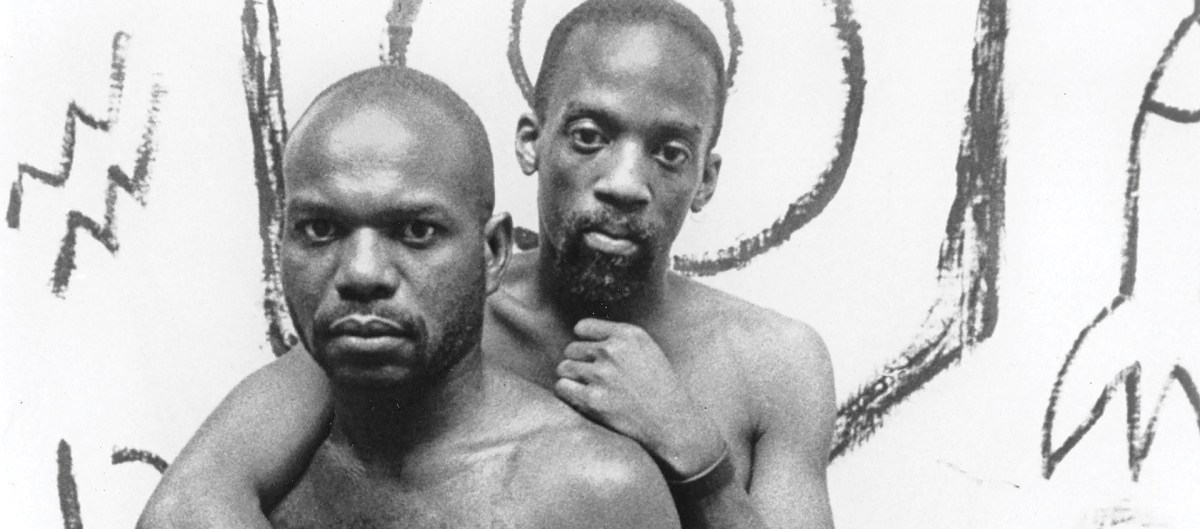 An experimental documentary that centers Black gay men, Tongues Untied uses poetry, performance, music, spoken word, art, and narrative to unspool Black gay life and challenge homophobia and racism. It's an excellent starting point for this list and is available on Kanopy.
---
Last Call at Maud's (1993)
Later in this list, you'll find a shoutout to the more recent docuseries, The Lesbian Bar Project. But if you want to deep dive dyke bar documentaries, start here with 1993's Last Call at Maud's, which touches on lesbian culture and spaces from the 1940s to 1990s, centered on the iconic defunct lesbian bar Maud's in San Francisco. It's available for rent or purchase on Prime Video.
---
Bloodsisters (1995)
Yes kink at Pride, and yes to this 1995 leatherdyke documentary that plunges into the lesbian BDSM scene in San Francisco in the 90s. For Autostraddle, Daemonum X wrote of the documentary, which is available to stream on Kanopy:
"Leatherdyke is a sexuality, and those of us who identify with it are automatically associated with perversion. When you're turned on by filth, blood, and pain, no matter how hard you try you simply cannot bring it back from the margins. You cannot make dyke SM sexuality respectable in the eyes of society, and for many of us that's even part of the appeal. The risks and the stigmatization of waving your freak flag have only moderately improved in the last twenty-five years. The watered down, mainstream ideas of kink have only moved the needle so far. Leatherdyke sexuality carries an inherent politic of anti-respectability and for that it has always been ahead of its time."
---
Brother Outsider: The Life of Bayard Rustin (2003)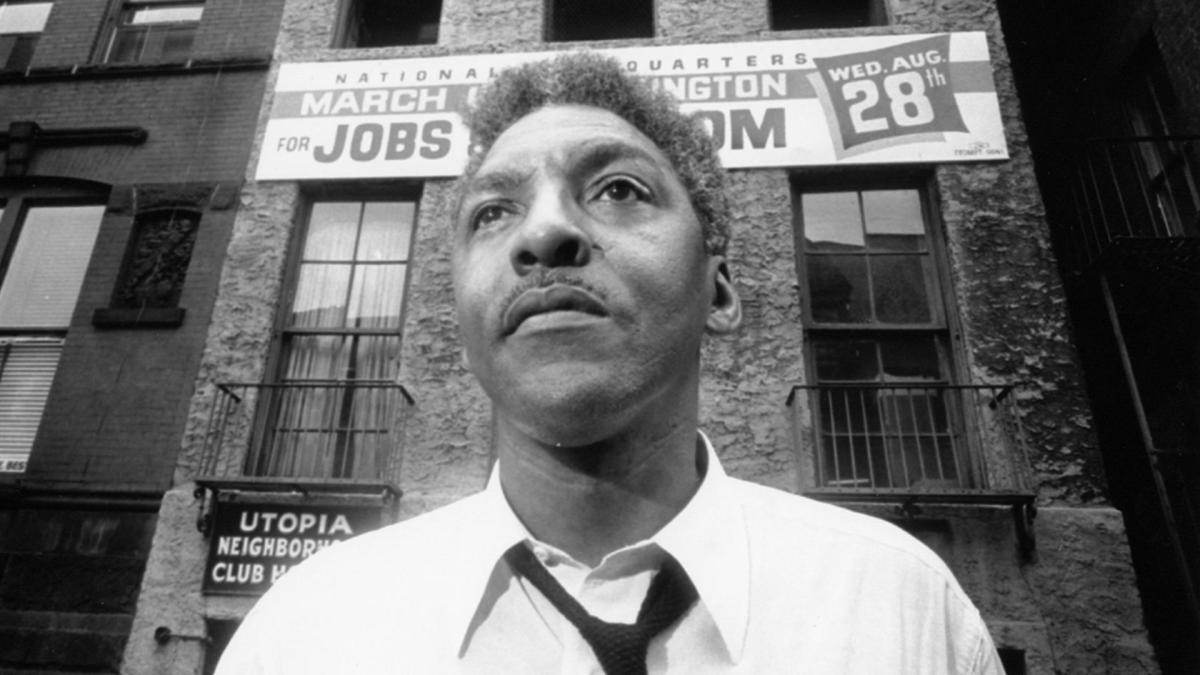 This documentary would make an excellent companion to the primer on queer labor activism: Gay at Work: Queer People and the Labor Movement, written by Daven McQueen for Rage Party. It's available on Kanopy and additional apps.
---
Screaming Queens: The Riot at Compton's Cafeteria (2005)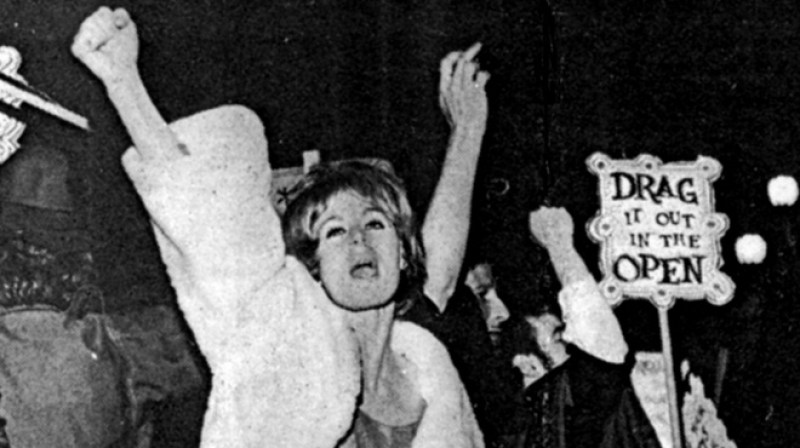 Three years before Stonewall, trans folks and drag queens fought back against police violence at Compton's Cafeteria in San Francisco's Tenderloin. It's considered one of the first documented instances of large scale queer resistance to police harassment in U.S. history. It's available on Kanopy.
---
T'Ain't Nobody's Bizness: Queer Blues Divas of the 1920s (2011)
The iconic queer author Jewelle Gomez narrates this exploration of Black queerness in the 1920s blues boom, exploring the lived experiences of icons like Ma Rainey, Bessie Smith, Alberta Hunter, and Ethel Waters. It's available on Kanopy.
---
United in Anger: A History of ACT UP (2012)
"United in Anger isn't just a film, it's a teaching tool for future activists," Gabby wrote for Autostraddle in a review of the Sarah Schulman-produced documentary about ACT UP that utilizes footage compiled by the ACT UP Oral History Project. Pair it with a copy of Let the Record Show. It's available on Kanopy.
---
Call Me Kuchu (2012)
This documentary focuses on queer life in Uganda, including the effects of violent church-backed homophobic legislation in the country. It covers the 2011 murder of activist David Kato and its aftermath. It's available on Kanopy.
---
Kiki (2016)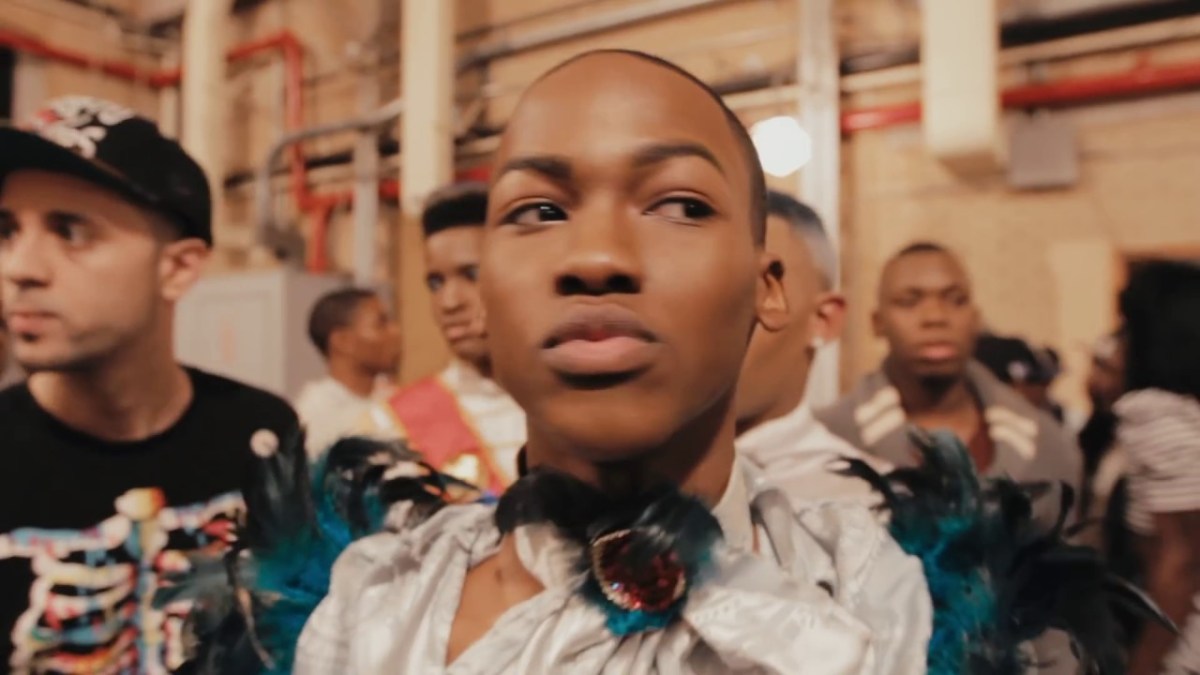 Regarded as an unofficial "sequel" to Paris Is Burning by critics, Kiki similarly follows ballroom and drag culture in NYC, focusing on LGBTQ youth of color. It shows the various intersecting conflicts trans youth of color face as well as immense trans joy and community, making it a perfect fit for Rage Party. It's available to stream on Kanopy.
---
Check It (2016)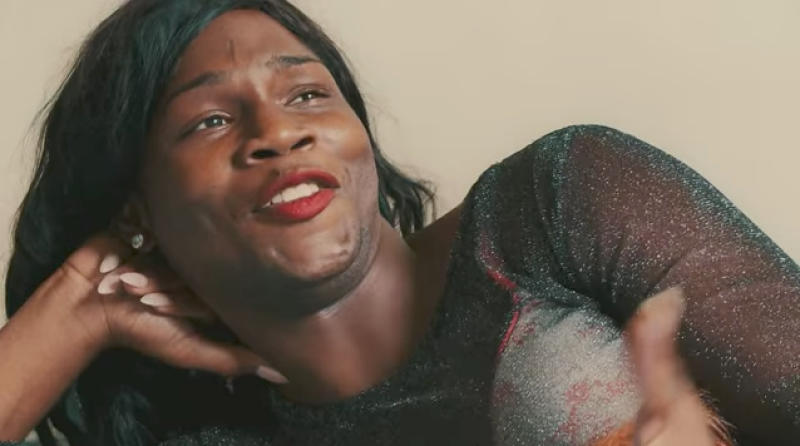 This documentary follows the Check-It, a street gang formed by ninth graders in Washington D.C. in 2009 that consists of trans and queer Black teens who have been rejected by their families, subjected to homophobia, transphobia, racism, and pushed into extreme poverty and homelessness. It's available to stream on several different apps.
---
Dykes, Camera, Action (2018)
For my queer cinephiles! This documentary explores lesbian cinema, featuring filmmakers like Barbara Hammer, Vicky Du, Cheryl Dunye, Desiree Akhavan, and many more! Queer resistance and queer art go hand in hand, so dive on into this exploration of queerness on screen. It's available on Peacock.
---
I Hate New York (2018)
This documentary follows the lives and work of activists and artists Amanda Lepore, Sophia Lamar, Chloe Dzubilo and T De Long, and it's title is a tongue-in-cheek critique of the ways the powers at be have sought to erase trans life and spaces from New York City, including efforts like the shutting down of Cats II and Sally's Hideaway in Times Square in the 90s. It's available to stream on Tubi.
---
Changing the Game (2019)
Following three trans teen athletes as they compete in their respective sports and confront transphobia and other obstacles, Changing the Game feels like an urgent documentary as youth athletics continue to be a staging ground for rampantly transphobic legislation throughout the country. It's available on Hulu.
---
Sylvia Rivera: She Was More Than Stonewall (2019)
This full documentary is available on YouTube via CT Trans History and Archives.
---
Always Amber (2020)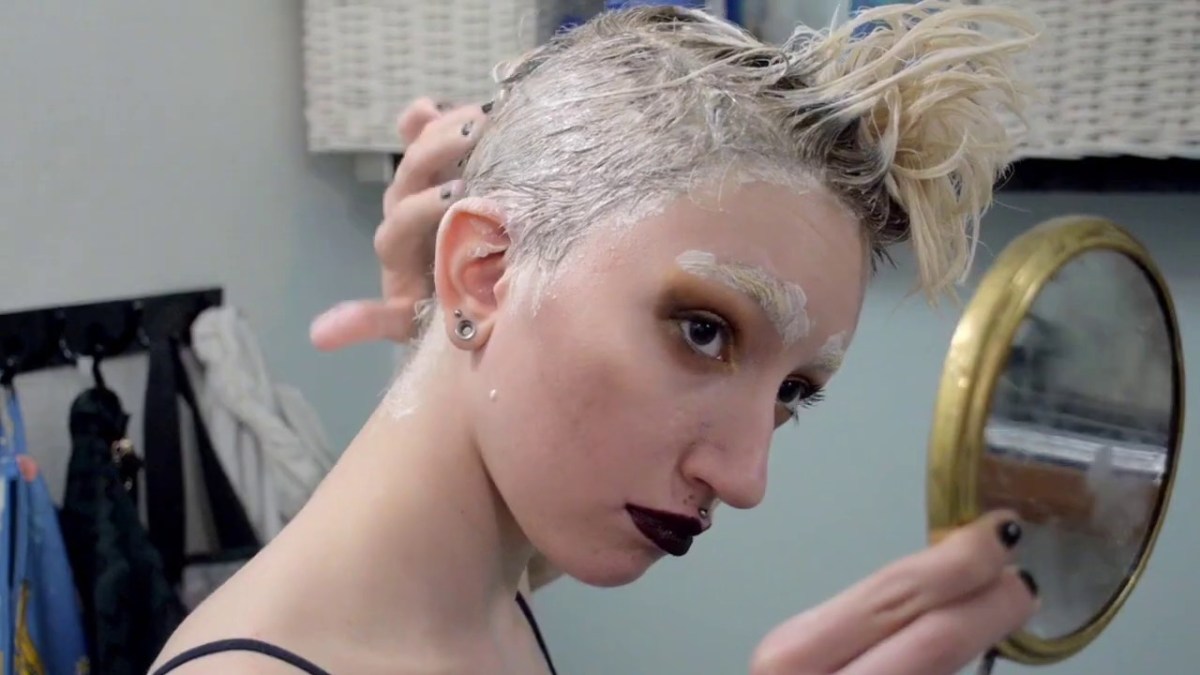 This coming-of-age documentary follows genderqueer teen Amber and a group of trans teens in a way that gives them a lot of agency and room for exploration of their own identities. Drew Burnett Gregory wrote of it: "This documentary is about a person and it's about a generation and it's about a future that is yet to exist. It's a political declaration that all people regardless of age should get to determine how they present and how they're addressed and who they are." It's available to rent or purchase on Prime Video in the UK and Apple TV.
---
Your Mother's Comfort (2020)
Trans activist, politician, and leader Indianara Siqueira fights to save the LGBTQ+ homeless shelter for trans sex workers she started in this international documentary set against the backdrop of the election of a far right president in Brazil. The film is available to stream on the apps Hoopla and Revry.
---
My Name Is Pauli Murray (2021)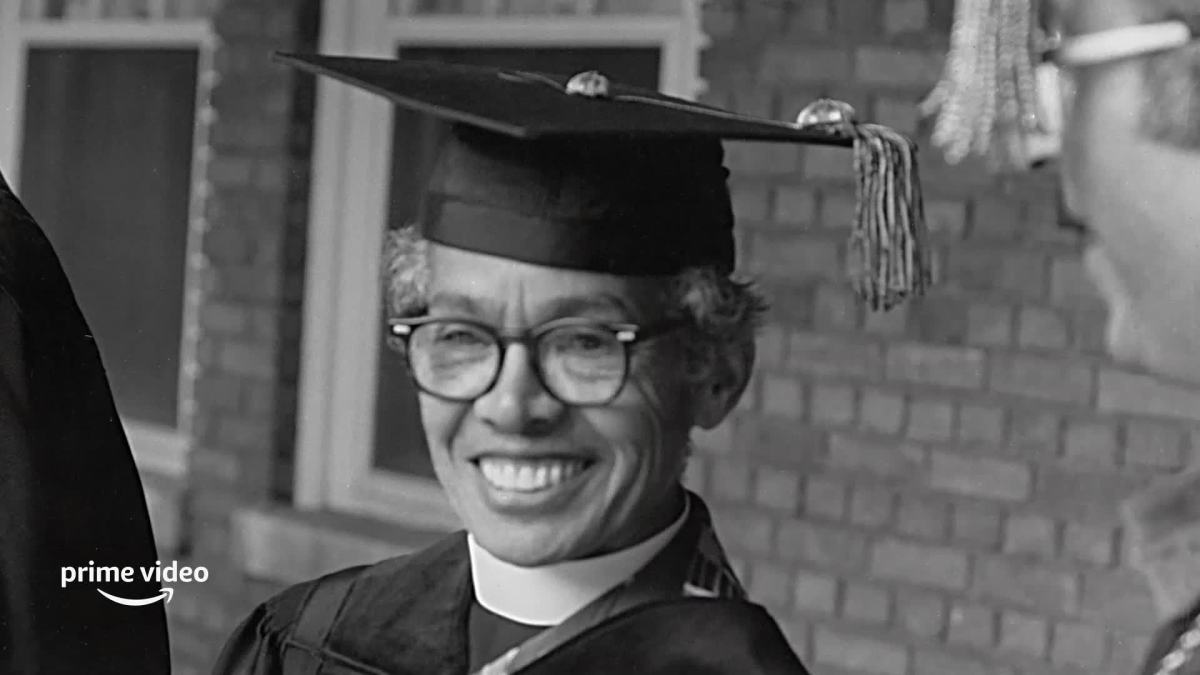 This documentary about an important Black queer and trans elder who has so often been erased by dominant history narratives is a necessary deep dive on their many contributions to Black liberation and civil rights. It's also not without its problems, explored with nuance by Autostraddle Editor-in-Chief Carmen Phillips in her review, which notes Pauli is misgendered throughout parts of the film, something that's grappled with and pushed back against by some of the trans folks interviewed in it. If you're going to watch, I highly recommend reading Carmen's review as a companion piece to understand some of these flaws. It's available on Prime Video.
---
Rebel Dykes (2021)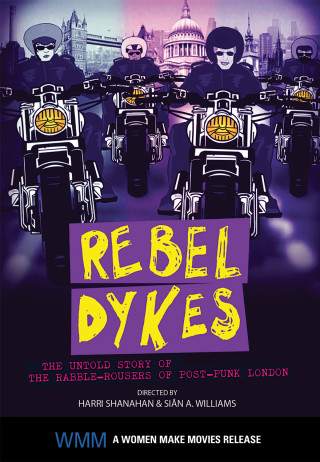 Set in 1980s London, Rebel Dykes is immersed in a specific punk lesbian scene and explores the intersections of politics, sex and the erotic, activism, art, and music. It's available to watch in the UK through the BFI's website.
---
The Lesbian Bar Project (2022)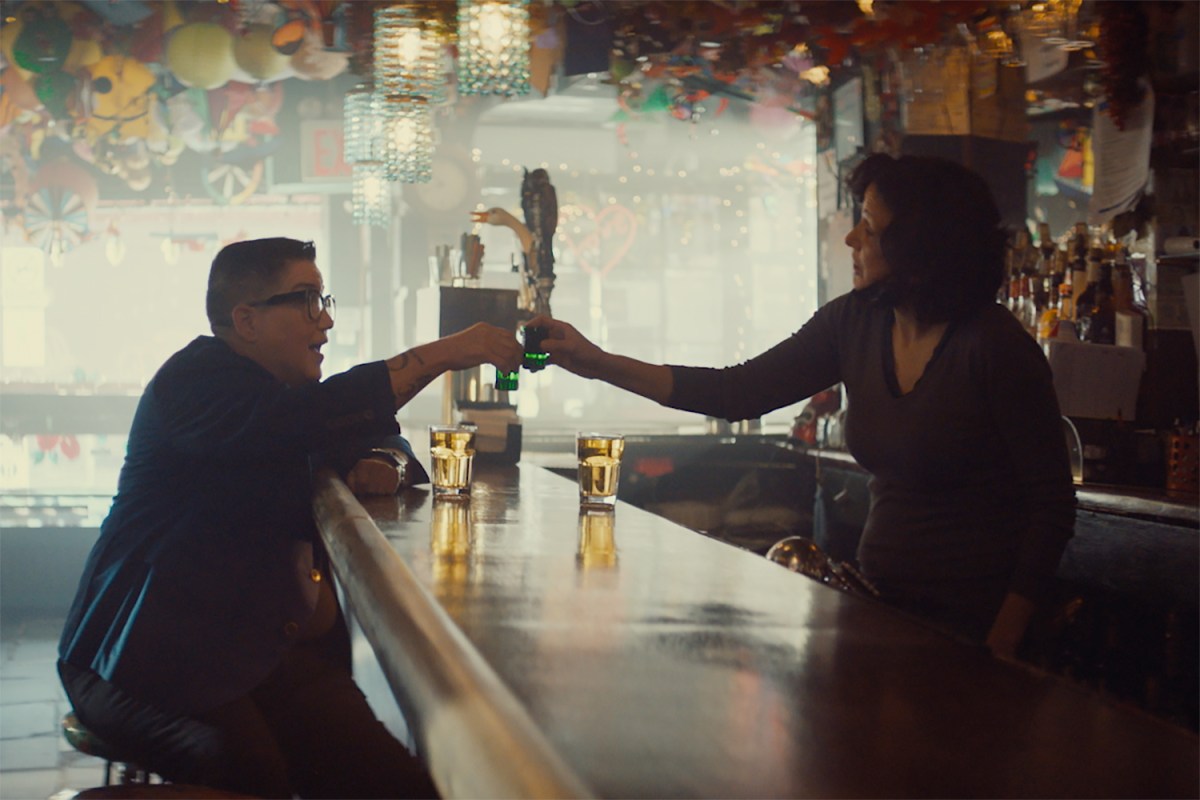 The Lesbian Bar Project is an ongoing campaign to champion the few surviving lesbian bars throughout the U.S., and part of that campaign included a short documentary as well as a three-part docuseries. The three-part docuseries is available to stream for free on the Roku channel and is worth checking out if you too are invested in the decline of the dyke bar, a topic we cover here at Autostraddle in myriad ways.
---
The Stroll (2023)
Made by trans directors Kristen Lovell and Zackary Drucker, The Stroll centers Black trans sex workers in NYC's Meatpacking District, exploring the neighborhood's history of violent policing, gentrification, community care, and queer and trans resilience. It's available to stream on Max, starting June 21.