Calling all former child athletes! Warm up-inspired pants are a trend now, so you can relive the days of crushing on your Adidas-clad soccer teammates everywhere from your couch, to your office, and even to (select) formal events. Style with loafers or mules for a look that says "Abby Wambach, but make it fashion."
Basic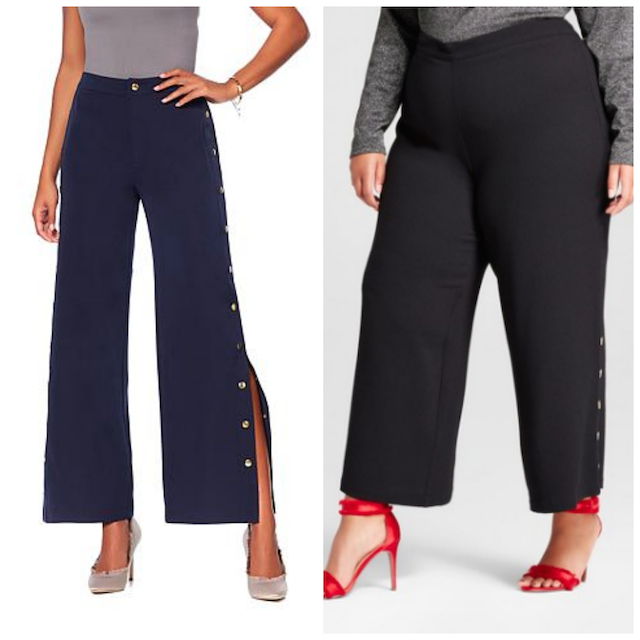 A slightly dressed up version of the original side-snap pant, available in navy and black via HSN ($69.90; sizes 0-24), and black or plaid via Target ($36.99; sizes 1X-4X). One has snaps all the way down, one only partway; both would look smashing with a v-neck sweater and biker jacket on top.
Skinny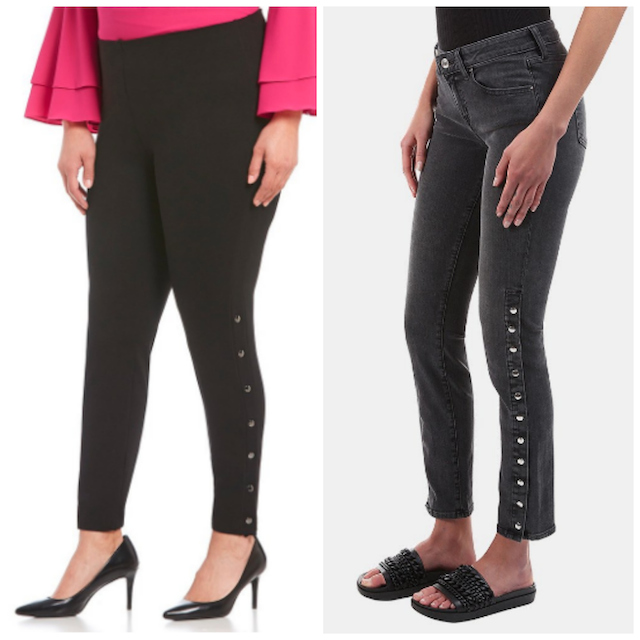 For an updated Shane-esque ensemble, grab these leggings via Dillards ($79; sizes 1X-3X), or the jeans via Elevtd ($236; waist sizes 24-30).
Velvety

Casual and cozy like the originals, but with sumptuous fabric you can dress up if you want to. Get the burgundy pair via Revolve ($195; XS-L) and the green pair via Forever 21 ($38; 1X-3X; also available in black and cherry red).
Silky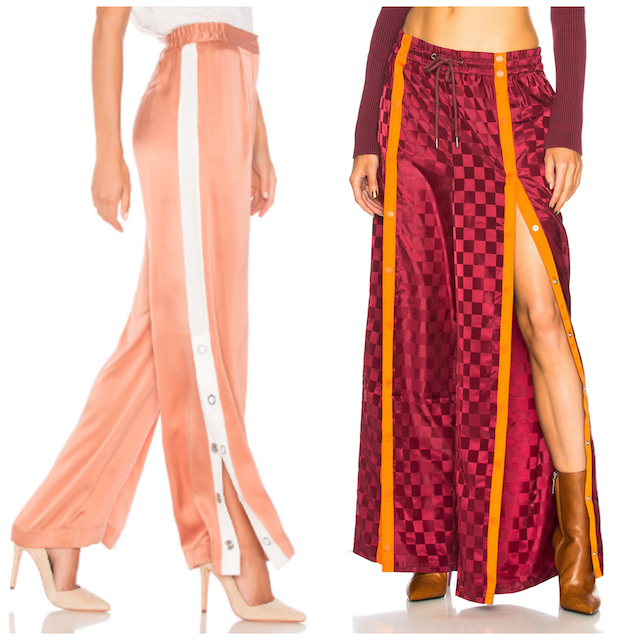 Way dressier than the warmups of your youth, these slinky slacks are half Carol Aird's unfairly fabulous PJs, half classic Umbro checkerboard pattern. Get the salmon pink pair via Revolve ($318; XS-L; also available in black), and the bright red pair via Forward ($170; XXS-L).
Other

Like the Fenty pants above, I looooove the rotation of the snaps to the front of the legs on these white pants via By Nadia Aboulhosn ($48; sizes S-2X). And for something mostly skinny but with a little extra flair/flare, pick up these striped sweeties via Revolve ($195; XS-L).
Hooray!