feature image via shutterstock
Welcome to Friday Open Thread, the internet's gay water cooler! Is the weather cooperating where you are? It's being a real pill where I am. It's been raining nonstop for what feels like 187 weeks and I'm in desperate need of vitamin D. My skin's on the edge of glory here. Not only that, it's seven days into April and we've got a real feel of 17 damn degrees.
What have you been up to? I've been staving off daily dread by having a little fun with my temporary roommate, Riese, who some of you may know as the creator of this website and our reason for being. Nothing that'll blow your hair back – although we did have a good time at an escape room where I got to see her very impressive brain direct her movements like a top of the line robot – just some house goofs. She has portraits around her house that I just so happen to have miniature versions of, and so I placed these miniature versions next to her portraits and waited to see how long it took her to notice.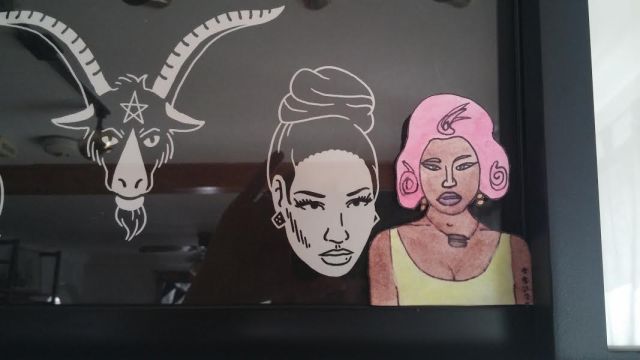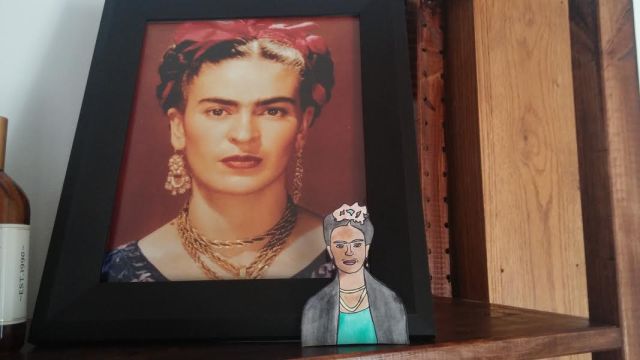 It took her about a week. When she eventually noticed she was… underwhelmed. Understandable on her end, but for me, what a delight every hour that passed without them catching her attention turned out to be.
Oh, also? A ghost won't leave me alone. To be fair, I did technically ask for this when in a conversation about ghosts I recently said, "I'm a little offended a ghost has never haunted me," so this isn't me complaining. It's a downstairs ghost, which is where I stay, and one day I returned from a trip to the store to find two distinct handprints on the blanket I'd made a point of smoothing out before I left: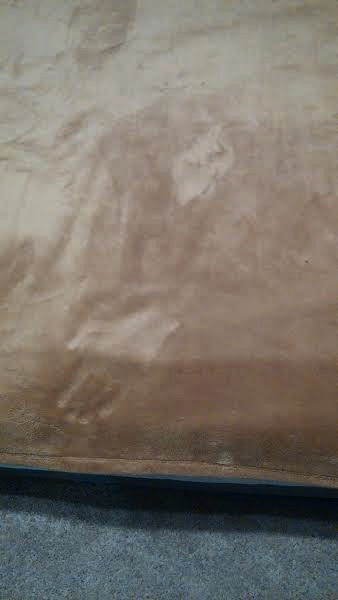 Before you ask: yes, I am sure this is not my hand print. Also yes, that is a hand print where the fingers are coming out of the blanket. This has been the most blatant sign from her aside from a window knocking the other night when I was trying to watch the NCAA basketball championship, but usually it's just some footsteps and a turning on of the lights. I've asked her if she wants something me specifically, or if like me with the miniature portraits she's just having some fun. So far, no clear answer.
Have you ever had ghosts? Have you recently pranked your friend to little or no response? What else is going on with you? Did you see Big Little Lies? Who's got a picture of a dog or cat for me? Even better, do you have a picture of yourself in the sun? Help me.
---
How To Post A Photo In The Comments:
​
Find a photo on the web, right click (on a Mac, control+click), hit "Copy Image URL" and then…
code it in to your comment like so:
​

​
If you need to upload the photo you love from your computer, try using imgur. To learn more about posting photos, check out Ali's step-by-step guide.
​
How To Post A Video In The Comments, Too:
​
Find a video on YouTube or Vimeo or WHATEVER and click "embed." Copy that code, paste it!