As a social entrepreneur, Alyah Baker is both an activist and a businesswoman. At Qulture Collective, a community space in downtown Oakland that Alyah founded with two friends, queer and trans folks and people of colour can get creative, network, and find support for their entrepreneurial goals. Sitting side by side with this, Alyah's shop, Show and Tell, sells fashion and homewares created by queer/trans/POC makers and brands. This two-pronged approach bridges the gap between established brands and would-be entrepreneurs, both promoting and selling the work of marginalised people and making space for more of it to come forth.
It's an innovative approach that builds community and confidence, two elements that lie at the heart of Alyah's own work. In this interview, she tells us how 13 years of feeling like an outside in corporate America helped her gain some of the skills — and cash — to start her own venture, and how she now uses the power of retail to subvert that straight, white paradigm.
---
Age 34, Oakland, CA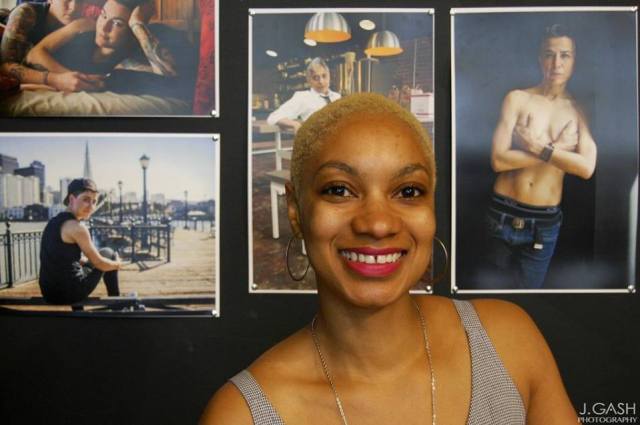 Hi Alyah! Can you introduce your work and organisations? What's your mission? Who do you serve?
The mission of Show & Tell is to shift the paradigm of retail by providing consumers with a welcoming destination to shop for environmentally and socially conscious apparel, accessories, artwork, and gifts. We offer goods that are fashionable, unique, and made to enhance your individual look with a focus on brands and artists from underrepresented communities, specifically makers of color and queer and trans folks. We celebrate all identities and encourage you to Show your style and Tell your story.
Qulture Collective is a multi-use space and queer community platform in downtown Oakland featuring a retail shop, cafe, and gallery. We are dedicated to serving the LGBTQIA+ and allied community with a focus on building QTPOC visibility. Our mission is to provide a central, devoted space for queer folks to network, cultivate creativity, and develop and accomplish entrepreneurial goals.
How would you describe your approach to business? What personal qualities inform your approach?
The way that things normally come about for me is I have an idea and I'm like oooh that's cool or exciting what would it take to make it happen? Then I start to think about, research, and list out the different elements to bring the idea to life, enlist the right partners to get the idea off the ground and put plans in place. Then things unfold from there.
I'd say the same kind of process applies when I'm problem solving, which happens a lot in business. Problem arises, I ponder/research possible creative solutions to fix it, I enlist the right folks to help make and execute a plan, and then go from there.
So I guess my process is part random ideas and part planning to make those ideas real.
What does a typical day look like for you? And what is your workspace like?
Generally I'm at Show & Tell or Qulture Collective six days a week. My days start anywhere between 8am-12pm and go to 6pm-12am depending on what's on the calendar. Tasks include meeting with designers and artists, planning events with community members and organizations, installing art shows, helping customers in the shop, picking out merchandise for future seasons, hosting events, and a bunch of other behind-the-scenes things needed to keep the operations moving forward.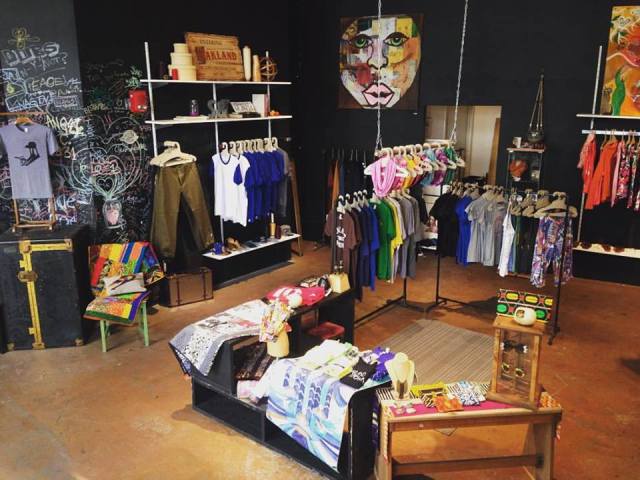 When did you know that this was what you wanted to do? And what were your early goals, your first steps? 
I just realized recently that career-wise I'm doing exactly what I said I was going to do when I was four. I had a corporate career in the retail industry before taking the entrepreneurial leap. I learned so much but was ultimately unfulfilled in that environment because 1) I was an outsider as a black queer woman and 2) because every great idea had to be filtered through so many layers of hierarchy before anything could happen. After 13 years of corporate work I just needed to do something that felt like it mattered to me and to the communities that I was part of. The result was Show & Tell and everything else evolved from there.
Why do you do this? What's the best thing about the work you do?
I'm passionate about self expression, human connection, building community, and subverting the status quo by creating environments and experiences where women, POC, and queer and trans folks are prioritized. The best thing about what I do is the relationships I've forged. There are so many amazing and talented human beings I've been able to build with, help, and serve.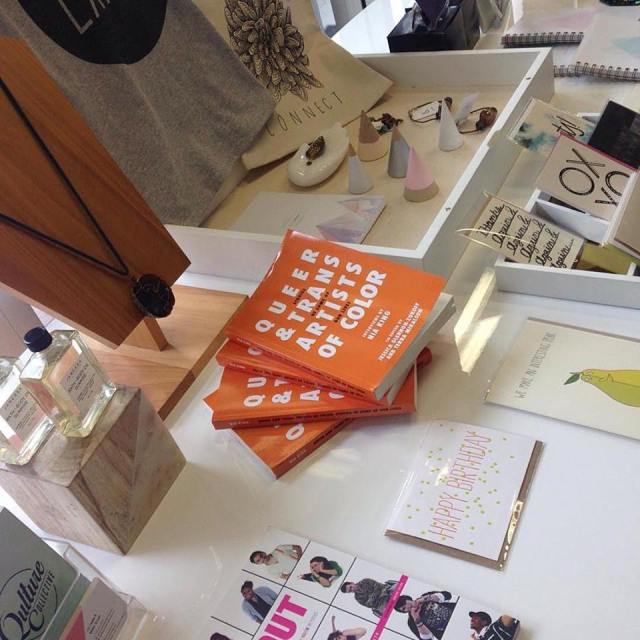 And the worst?
No real pay check for the last five years, lol. That's how I know I love what I'm doing. It's so far from glamorous and not necessarily financially rewarding but it is invigorating and fulfilling in ways that a big pay check will never be.
What are the key challenges you face in your work? And what are your tactics for overcoming these?
Some key challenges include finding likeminded team members to help with the immense amount of work it takes to build a business from the ground up and also funding the process.
I'm currently exploring solutions to overcome these challenges. I'm committed to building a team from the network of folks that have supported me for the last five years and I've also mobilized the community to help with funding via a Kiva Loan and other crowd sourced fundraising campaigns.
How do you approach time management?
I'm still working on improving my time management skills. This year I've created a schedule for myself that I've been trying to stick to where certain days or certain times during the day are dedicated to certain activities, i.e. I take artist meetings generally on Tuesday/Thursday mornings, do bookkeeping and financial stuff on Fridays, etc.
And what about work-life balance? Has your social or family life been impacted?
Work-life balance varies by week — some weeks there is just more work to do, more events, more meetings and not much time for outside life. Luckily a part of my job is hosting a lot of great social gatherings with people I really admire and like so I don't necessarily feel like I'm missing out. I've also discovered that I have to protect and schedule time away from work in the same way that I schedule out my workdays. I try to keep Sundays work free and love connecting with friends and family in the evenings after work as long as I don't have a late event.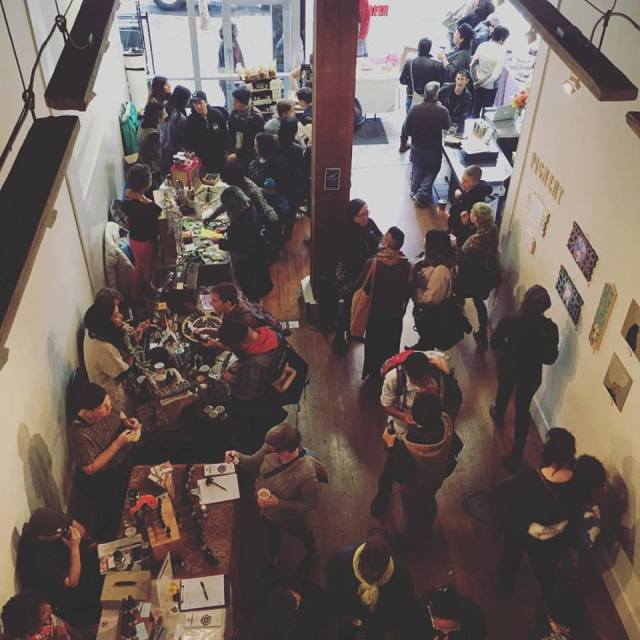 Can you tell us about your financial situation when you started out? And did you have start up costs?
I invested my life savings to get Show & Tell off the ground which was mostly money I'd managed to save during my years in corporate America. Over the course of the last five years I've had help from friends and family, done crowd funding campaigns, and worked odd jobs to keep the doors open and keep growing.
For Qulture Collective my business partners invested capital and we've also done fundraising campaigns. Qulture Collective does so much free and low cost community work that we recently partnered with a fiscal sponsor so that we can apply for grants and accept tax deductible donations from companies and individuals to help offset the cost of running the space and hosting events.
Where would you like to see yourself in five, ten years' time?
In five years I'd like to be celebrating 10 years of Show & Tell and have expanded operations outside of Oakland with a really solid online presence and an apparel line designed in house.
For Qulture Collective I envision a team of folks keeping the operation going and a bigger location so that we can host larger scale events and installations and be able to offer a full suite of services to the Queer and Trans community.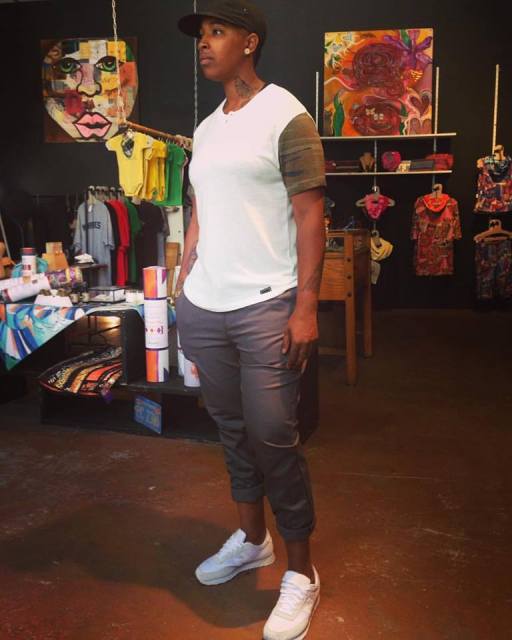 How do you market your business?
Social media mostly. Some print ads.
What are the most valuable tools in your kit?
Dedication, resilience, and the ability to problem-solve.
How does being LGBTQ impact on your business (if at all)?
YES. I'm a queer black woman and that definitely informs my businesses
What's your hot tip for queer women who want to start their own business?
My tip for anyone wanting to start a business is that it's really, really hard work so you should make sure that you are doing something that you are passionate about. That passion will motivate you to overcome the challenges that come with running your own business.
---
You can find out more about Show & Tell at showandtelloakland.com and they are also on Instagram @showandtelloakland and Facebook. Qulture Collective's website is qulturecollective.com, plus you can catch them on Instagram @qulturecollective and Facebook too.