It's the day after the election which means a few things: you're probably relieved, sick of the media, and straight-up tired. Obama couldn't have drunk all those beers himself, right? So what better way to ween yourself off of election coverage while resting your mind, body and soul than with a few good movies.
I'm not talking Manchurian Candidate or some serious shit like that. Just a few election-involving flicks to help celebrate not having to move to another country while also helping you laugh and/or cry and/or laugh and then cry and then laugh again like you did last night.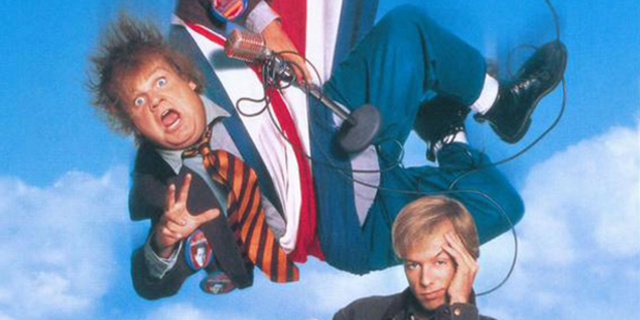 There was probably a month in seventh grade where I sung "fat guy in a little coat" every day so when I found Black Sheep, I was all about it. This election was like that movie but instead of someone's brother being an incompetent bumbling but lovable idiot, some of the candidates were that minus the lovable part.
Luckily we do not live under a cheerocracy or cheertatorship but if we did, Barack totes would be able to do a front handspring step out, roundoff back handspring step out, roundoff back handspring full twisting layout.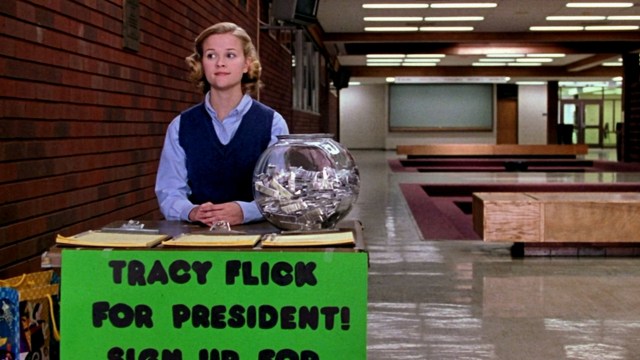 I really don't know how I would have been able to justify this list without including this movie. Everyone should release their inner Tracy Flick…in their apartment. By themselves. When no one else is around.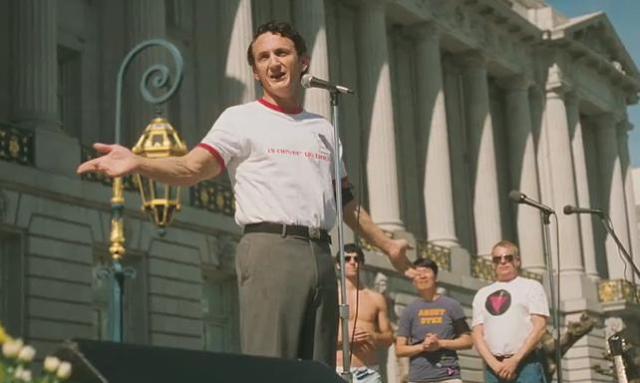 Yeah. Sure. Not the most jovial film but let this be a reminder of how far we've come as queerple and how unfathomable having a gay president is at this very moment but possibly fathomable in our lifetime? I don't know. Maybe you just like milk and wanna celebrate that by watching this movie.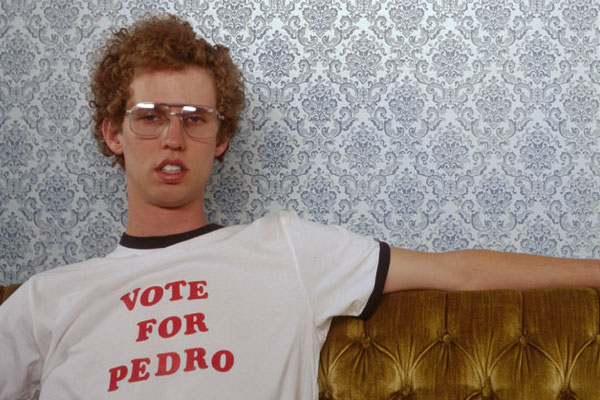 If I ever run for anything, I can only hope that my campaign's success will hinge on a surprise dance number.
There's no better way to talk about the real issues than by using movies to talk about fake issues in a tense slightly masked way. However, if you don't have time to commit to a movie right now (because maybe you're off getting married), Parks and Rec and Parenthood both have election plots this season. I just realized I accidentally put this list in alphabetical order. My mind is on some superhuman shit today. Is it Super Wednesday? It's Super Wednesday. I just decided. What election related movie would you watch on Super Wednesday to give your mind a break from the mix of joy and sadness that follows elections? You deserve it, champ.