My sisters are both within two years of me and we had one thing in common during our younger years: we were all idiots. Often left to our own devices, we would create our own versions of the shows we saw on television. Somehow, none of us ever broke anything.
TRL
This was actually a solo act. For a year I went to a different school than my sisters and this is when I honed my superior karaoke talents. I jumped off of tables while singing Limp Bizkit with a tenacity that would frighten any Juvenile Corrections Officer. At ten, "Changes" by 2Pac was my favorite song. This probably says all you need to know about me. I later used the art of gliding across surfaces to slide naked across the Women's Table at Yale. LIFE SKILLS.
GUTS
Hosted by Kurt's dad and some lady with an accent named Mo, this show helped us transition from making decisions based on what color uniform we liked best to pinpointing the weakest competitor and wondering why that kid got to be on the show and we didn't. The event we usually recreated with our meager resources was only the best obstacle of any show ever in the history of game shows, THE FUCKING AGGRO CRAG. The lights went off, someone got a harness-like device tied around them, then over obstacles and up the couch they went. All while being pelted with balls, pillows, and whatever else we had lying around.
Power Rangers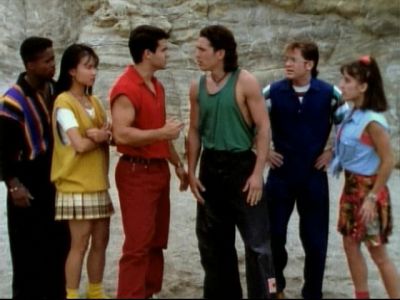 I suppose this just gave us a reason to fight BUT it was excellent self-defense training. Of course my sisters claimed the two female power rangers and I not at all begrudgingly was the black Black Ranger. Don't worry. The weird social implications that went along with that show were not lost on us, even then.
American Gladiators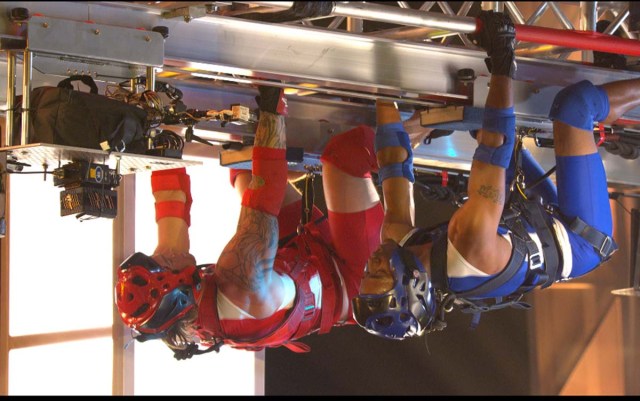 The Gauntlet wasn't too hard to pull off. Grab some pillows and dare each other to run from point A to point B without being demolished. Joust was easily and dangerously recreated with any stick-like objects we had lying around plus a couple of chairs. Obviously if we had it our way, we would have had the Assault arena in our backyard.
Slamball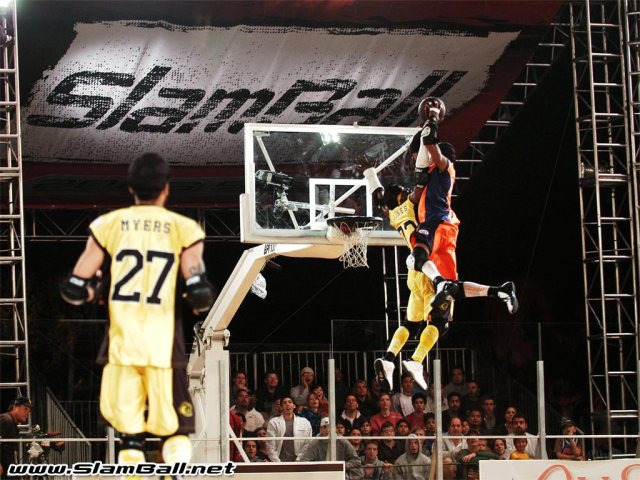 Slamball actually aired in the early 00's so I immediately regret admitting that things of this nature were still transpiring into my junior high years but what are you gonna do, ya know. Teenagers have a lot of energy. Naturally, we used couch cushions as "trampolines"/slippery death pillows. At this point we were pretty tall and the ceiling was…not so you can use your imagination to figure out how this sometimes turned out.
What were your favorite shows to recreate? Did you ever have a crush on Carson Daly (please say no)? How much do you miss Legends of the Hidden Temple?