The month of August has not been kind to me and many others in the United States.
I had a conversation with my grandmother today during which we talked about what happened in Charlottesville. Listening to her struggle to express her feelings about seeing image after image on the news of an occurrence she thought was left behind in her childhood happening again, now, in her home state, and hearing the pain in her voice match the fear in my own, it pulverized my already shattered heart. She ended the conversation saying she wished she could wrap her arms around me and hold me close to her for as long as I needed, and I've never wanted anything more.
My grandmother's arms are the safest most comforting place to be, but they are thousands of miles away from me in Virginia along with most of my family. Times like these make my decision to live far from them an immense struggle. I have to find ways to comfort and remind myself that I'm still connected to the same roots although they stretch farther now when homesickness settles in. Usually, I do a pretty good job. I have photos of my family around my apartment, I've incorporated their favorite colors into each room, I burn candles that smell like the east coast seasons. My apartment feels like it could be just down the block from my loved ones and it gets me through. However, part of the reason this month has been especially hard on me is that along with being fearful and homesick cause of everything going on in the world, I'm housesitting for a friend and even further from my comfort zone.
The house is amazing, but it is in no way a reflection of me and where I come from so not only have I been feeling scared and isolated from my family this month, I'm also isolated from the safe space I've made myself in Los Angeles and it has been incredibly hard to find comfort. I spent a lot of time thinking about how I could ground myself and make this foreign space feel more like home, and I finally realized the answer was comfort food. I may not have pictures of my family with me here but I have an entire file of recipes in my head that I learned from them and/or are beloved by them, so where there's me in a kitchen, there's a link to comfort and love and home. That's where these pancakes come into play.
My mom used to be the pancake queen of our family, then she taught my cousin and I how to make them when we were younger and we got way better at it than she was. My cousin's pancakes are still amazing, but I'm the one who gets asked when I'm planning to make them for everyone the minute I set foot on Virginian soil. They were exactly what I needed, so I ran to the store, grabbed some buttermilk (plus blueberries to make compote 'cause it's my favorite) and thought of every happy memory I have of eating pancakes with my family while I made them here alone. I feel so much better, and so full of love. Plus this recipe serves four so I've got happy family memory breakfast for days. If you could use a comfort food lift, or a recipe to make your own memories with, or you just love delicious breakfast carbs I hope you'll give these a try.
---
Buttermilk Pancakes with Blueberry Compote
For the Compote:
2 cups frozen or fresh blueberries
1/4 cup water
Juice of 1/2 a lemon
6 Tbs Maple Syrup
1 Tbs fresh grated ginger
1 Tsp lemon zest
For the Pancakes:
2 1/4 cups all purpose flour
1/3 cup sugar
2 1/2 teaspoons baking powder
1/2 teaspoon baking soda
1/2 teaspoon salt
2 cups buttermilk
2 eggs
1/4 cup butter, melted plus more for the griddle/pan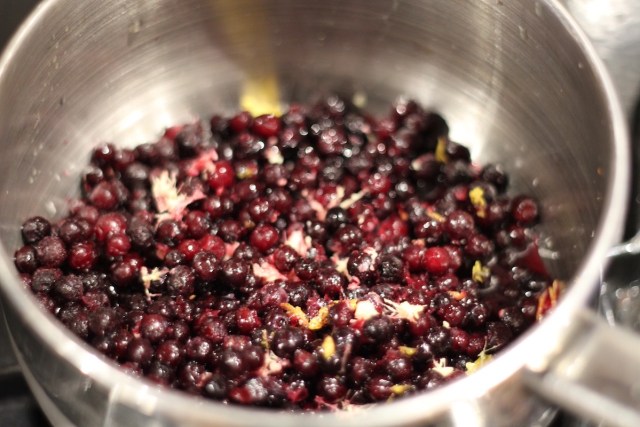 1. Make the compote: Combine blueberries, water, lemon juice and zest, maple syrup, and ginger in a small sauce pan. Place on stove over medium heat and leave to simmer while you make the pancakes, stirring occasionally.
2. Preheat your pan or griddle on medium low heat (300° F) one of the keys to making these pancakes amazing is cooking them slowly. You may be tempted to crank up the heat but they won't rise as well in the middle and you'll have heavy/wet pancakes. Just trust me.

3. Sift flour, sugar, baking powder, baking soda and salt together into a large bowl. In a small bowl whisk the eggs, buttermilk, and melted butter then pour the wet ingredients into the dry.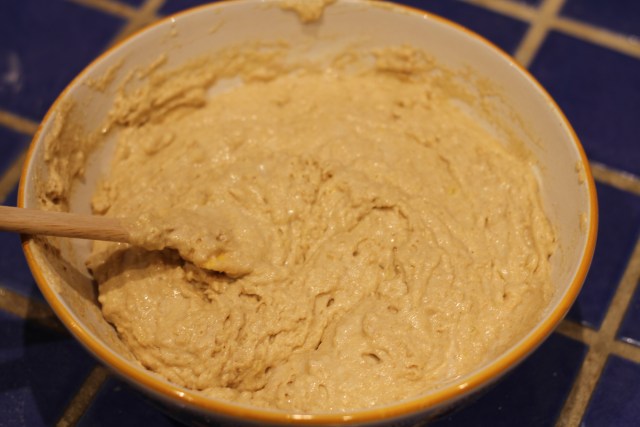 3. Stir the batter just until it comes together. It will be VERY thick and lumpy, that is perfect. Don't you dare stir out those lumps!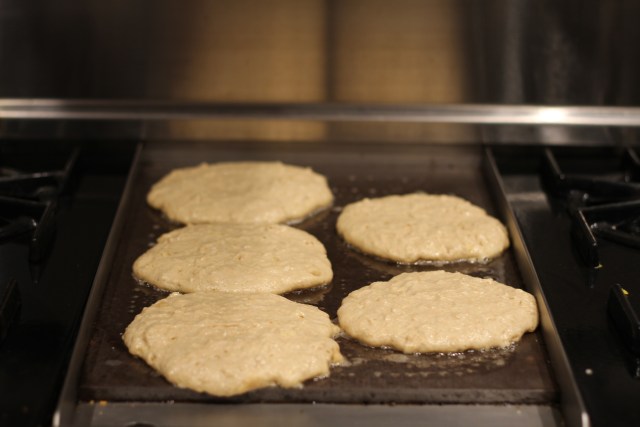 4. Butter your heated griddle or pan then scoop out the batter. You may have to nudge the batter a little to shape the pancakes into circles. I use a 1/4 cup measure or a ladle filled a bout a third of the way. You should get 8 large or 10 medium pancakes. Now be patient, you want to see the butter start to softly bubble around the edges.
You'll know the pancakes are ready to flip when you see small bubbles rising to the surface of the pancake and popping. It should take about 7 minutes.
When they're ready to go, flip them and let cook about three minutes on the second side.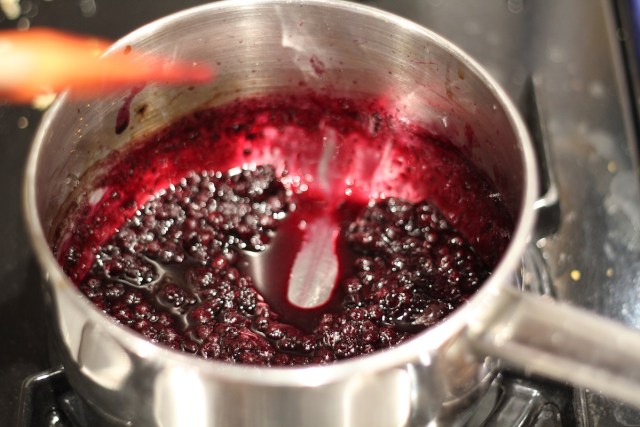 5. Check on your compote! By this point (15-20 minutes) it should have reduced by half and thickened up to the point that you can drag your spoon through the pot and leave a clean trail behind without the juices immediately covering it up. When it's ready spoon it on top of your warm tower of pancakes, think happy thoughts, know that I'm sending love and light to all who need it, and enjoy.