feature image via survivingcollege.com
Ali's Team Pick: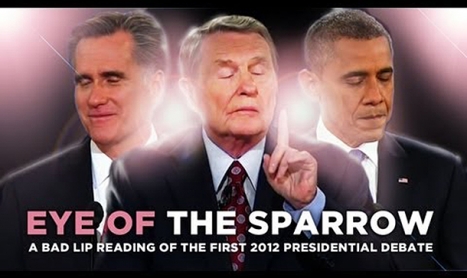 Much like Joe Biden did whenever Paul Ryan opened his mouth last night, sometimes you just have to laugh at politics. If I didn't, I'd be enraged all the time. That's why I need Eye of the Sparrow, otherwise known as what you get when you mute the television during the presidential debate and use your imagination. The result? Silly fun and a catchy tune that I can't stop humming. Ladies, gentleman and everyone in between, courtesy of Bad Lip Reading and without further ado, I give you Eye of the Sparrow. And please dear sweet Lesbian Jesus, let there be many more of these re-dubbings to come.
It's not a bad idea to check out their Paul Ryan video diary either. Just sayin'.