Bex Taylor-Klaus has been ignoring categories for their brief but illustrious career. Taylor-Klaus, who uses both she and they pronouns (I'm using they for purposes of this article), has stolen queer hearts with roles like Bullet on The Killing, Sin on Arrow and Audrey Jensen on Scream. Through their craft, they explained in an interview with Autostraddle, they hope to bust open boxes so they can play any type of role that comes their way and make it their own.
Recently, Taylor-Klaus and photographer Mark Hill took to the streets of Atlanta, where the 23-year-old actor lives, to create photos that would help them stake their position in the film industry as a chameleon who transforms every role to encompass a broader range of possibilities for gender, style and attitude.
"In this day, exploring gender is taboo and stigmatized but to a lesser extent [than in the past], and it's something that I've always been a little bit afraid of because my industry can be a little bit brutal," Taylor-Klaus said. "I've been told 'you've gotta be femme for this, you've gotta be skinny for this.' I want to be strong and present differently every day. So [the shoot] was kind of about that. To prove I can look anyway you want me to look, I can be a chameleon, but at the end of the day it's more fun to be comfortable. No matter how femininely I'm dressed I can still bring the masculine, and vise versa. The hope of the shoot was to show that duality."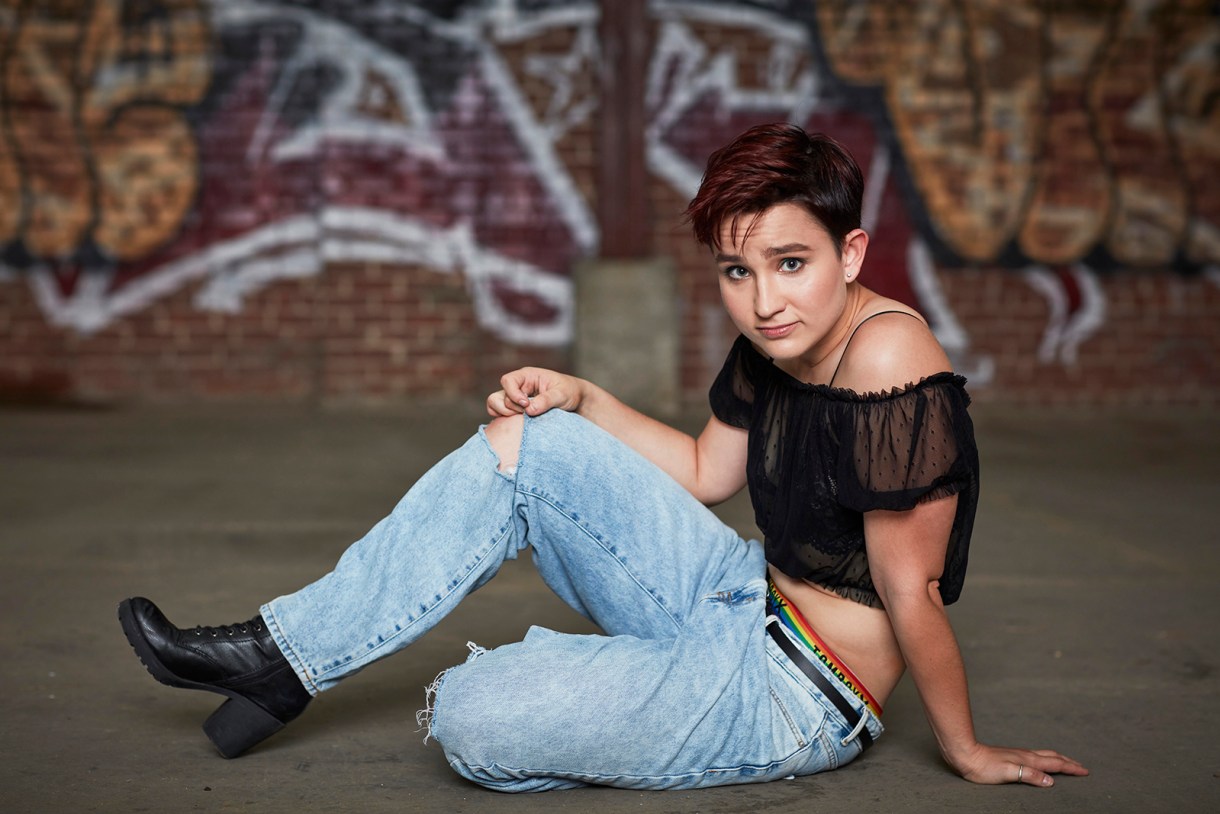 About their own gender, Taylor-Klaus chuckles when they share, "'Pick two, they're small!' is something my family always said when I was growing up, even if the things were…not small. Why pick one when you can have two? I would love to use [my platform] as an opportunity to bring more gender nonconforming and nonbinary and genderqueer characters into existence. Time's are changing, this is what's on the menu."
They have found creators in their network who are receptive to doing projects with them that incorporate gender nonconformity. Even when they aren't working with a gender bending script, they bring that energy into their work. Pidge, their character on animated series Voltron: Legendary Defender, has a certain something about her. Though the character is canonically a woman, Taylor-Klaus conceptualizes the character as asexual and nonbinary.
So when fans tell Taylor-Klaus at cons that the character has helped them come to terms with their own gender fluidity: "Those are the best days."
"There are so many baby queers who depend on us to give them representation," they said. "There's so much in this world telling you to be something different and that's so detrimental. I'd rather have kids see something and go, 'It's okay to be me.'"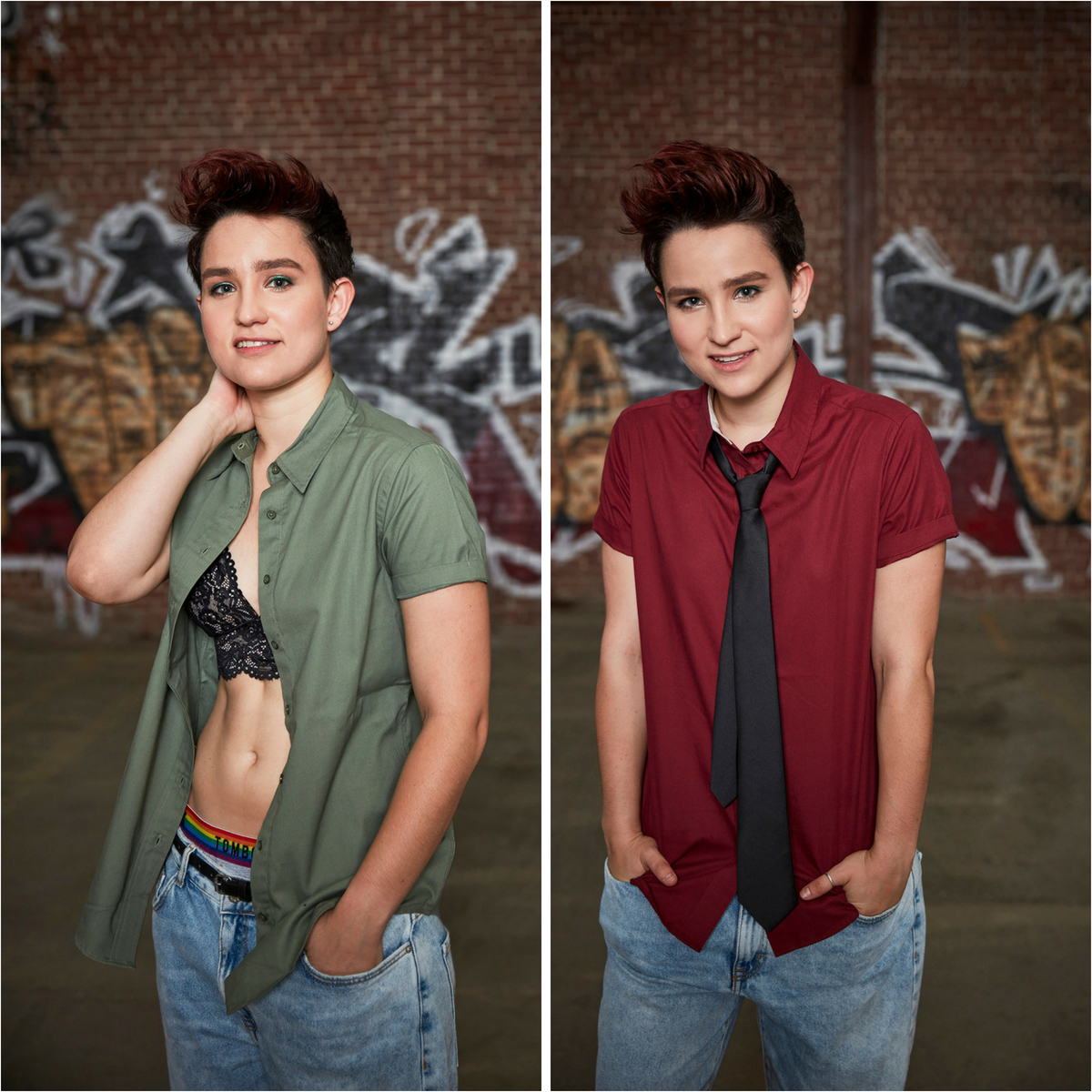 In addition to acting, they hope to shadow directors and producers to learn more about the whole industry. With roles in shows on The CW, MTV, and more under their belt, Taylor-Klaus is exploring their career prospects with confidence.
"I'm a Leo so I'm an egomaniac. It took me a while to get here, we all have our insecurities, especially those of us with mental health issues. It's been a long journey, but I've got life-coach parents, literally. In this industry you have to have a thick skin because you're spending most of your career being told you're not what they're looking for. There are always a million reasons you didn't get the job. As soon as I accepted that it became a lot easier. I know what I bring to the table."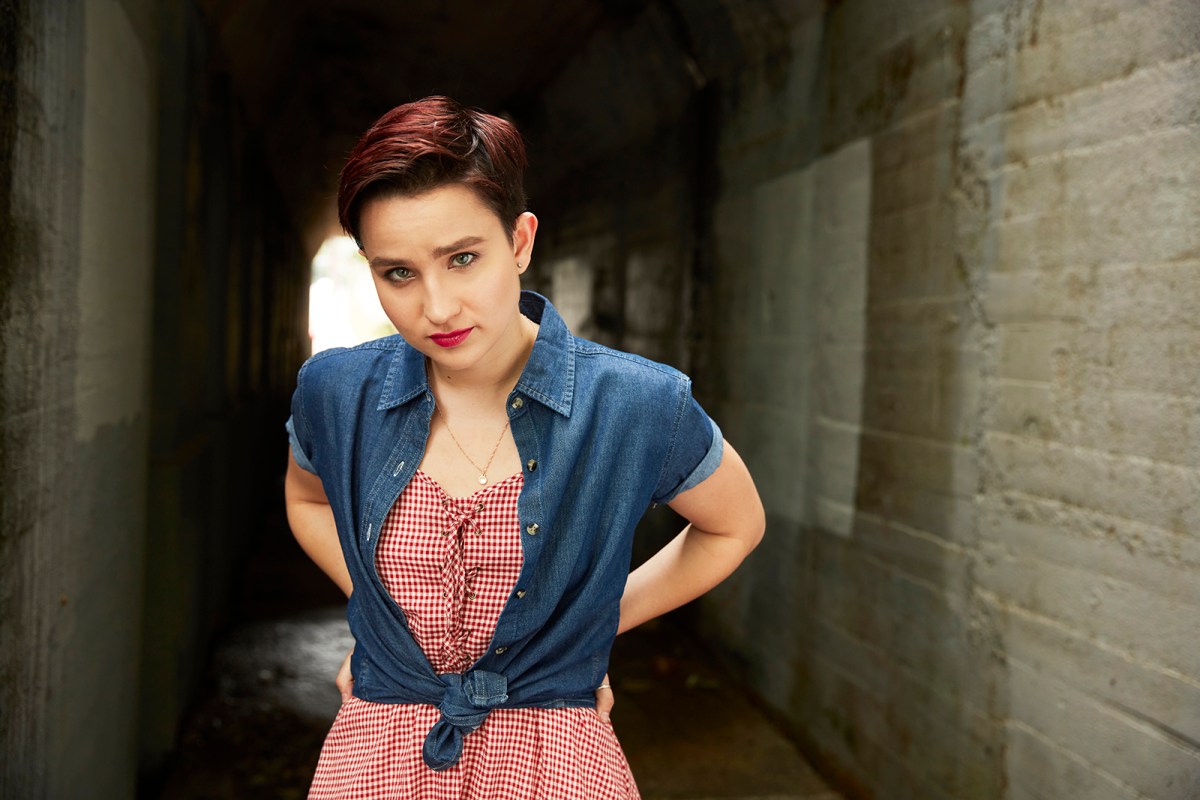 Taylor-Klaus has two major projects coming up: they'll play a "punk, buck-toothed lesbian" in Dumplin', starring Jennifer Aniston, then turn around to play "a supersexual girl with a boyfriend" in Hell Fest. The two flicks may seem like an unlikely pairing, but that's sort of the point.
"My dream is to have people see something I created and go 'I can do that. I can be that. I don't have to hide that part of me. I don't have to fit in a box someone wants to put me in. I get to be exactly who I want to be.'
Wardrobe: Hannah Guthrie
Studio: Ambient Plus Studio, Atlanta, GA