This post is sponsored by HBO and Gentleman Jack.
You never forget your first Pride, so we asked some Autostraddle faves to send in a photo of their first rainbow parade. We wanted to know: Where did your first Pride take place? Where were you in your LGBTQ+ journey? What was the experience like? Awkward? Amazing? Both? How is that first Pride different from how you experience Pride now? Here are their answers!
---
Emily M. Danforth — Author, Miseducation of Cameron Post
2001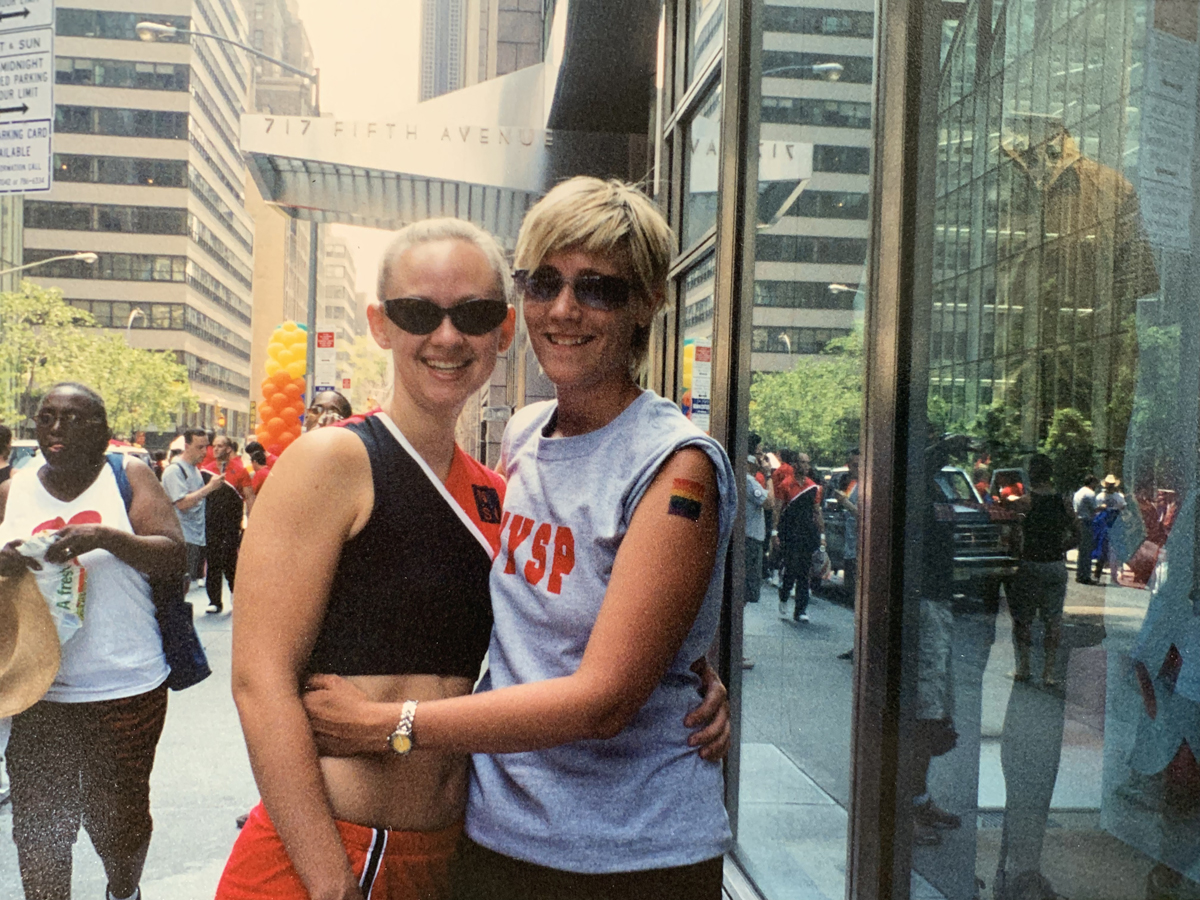 My then-girlfriend, now-wife Erica and I were college juniors who had been dating for nine months, so naturally we Uhauled with the best of them and spent our first summer together, for the first time not going home to our parents' houses in Montana and Pennsylvania. Erica was a flyer on the queer cheerleading team — New York Spirit Project — so we marched with them in the parade. While she was being basket-tossed and standing atop pyramids, I helped to hold the team's banner. We went to our first Dyke March that pride, too. The streets felt electric with bodies and color and movement and we had never felt more proud to be out and in love amongst queers.
---
Laura Zak — Writer, Actress, Creator of Herstory
2009
My first Pride was in Chicago, ten years ago. Three months prior, my relationship with my college girlfriend ended, largely because I was closeted (I barely considered myself bisexual at the time) and I struggled to envision a tenable future as a queer person. If I thought I was going to leave behind my college relationship and soar into an encumbered hetero future, the joke was on me because the first thing I did was move to Andersonville which, as I quickly learned after settling in there, is Chicago's premiere lesbian neighborhood. I lived just off Clark Street, Andersonville's main thoroughfare and the focal point of many of Chicago Pride's woman-centric festivities so the celebration was literally in my backyard, unavoidable.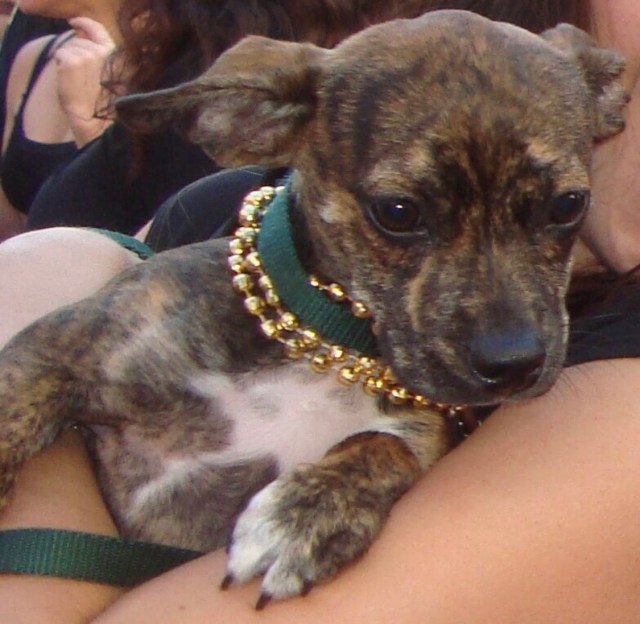 I accompanied my roommate and her boyfriend through a inebriated daze of a weekend in which I danced in the streets, forged fleeting but intense connections with strangers, and carried my 12-week-old puppy Gus through the daytime festivities, hoping to attract the attention of cute women who I was otherwise hopelessly shy around. When one drunk lesbian yelled at me for holding Gus too close to the speakers, I burst into sobs in the middle of the street. My emotional response had less to do with the shame of being called out as a bad new dog mom, and more to do with releasing the acute longing that was flaring up in me, surrounded by people who seemed so comfortable in their own skin.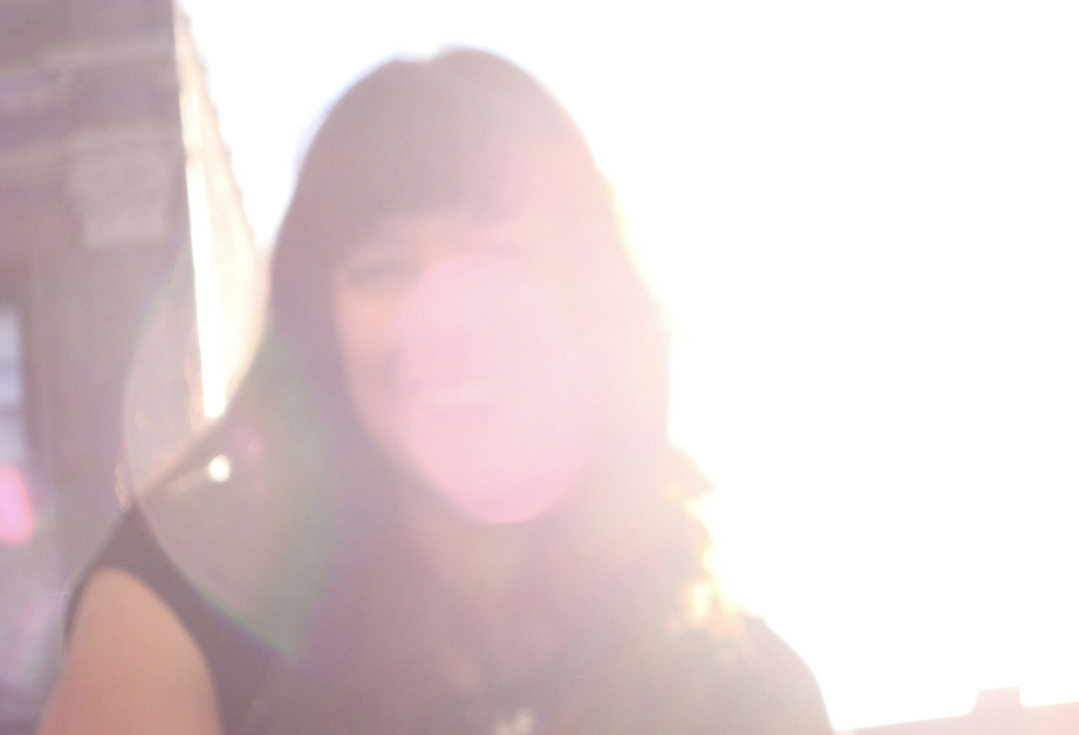 Pride has become a much more joyful, integrated tradition for me since then, but I still ache for that girl who felt like an outsider in a space thrumming with belonging.
---
2009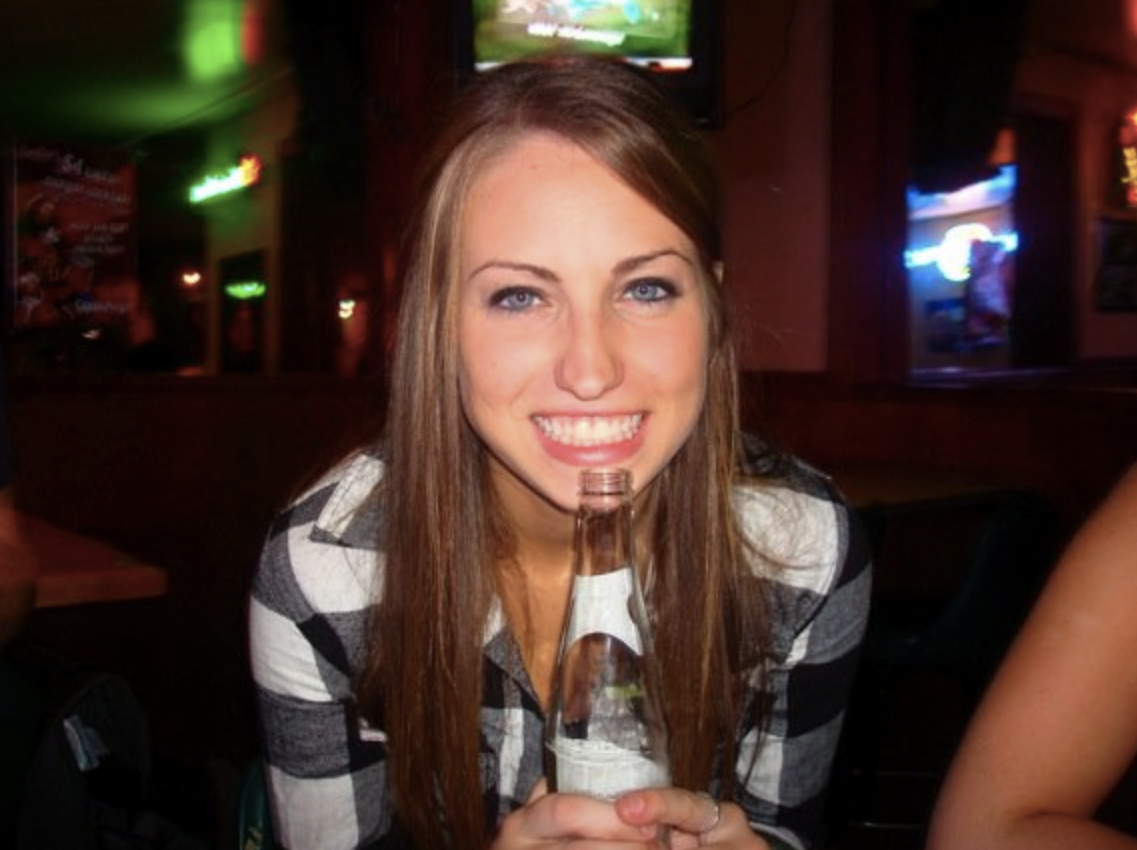 I was 21 when I attended my first Pride in Chicago. I had been out for three years but rarely went to gay events because I was busy hurling my unrequited love in the direction of straight women. No time for community building, I had traumatic patterns to inflict upon myself! When I went to Boystown, I exclusively went with gay male friends to get rip-roaring drunk, or while on a really bad date to get, you guessed it, rip-roaring drunk. The first Pride event I ever attended was Backlot Bash, a party in a parking lot behind a Cheetah Gym which is just as enchanting as it sounds. I hardly interacted with anyone and felt like I was on the outside looking in. This was my community, yet I had no idea how to commune! To be honest, I didn't figure out how to enjoy these spaces until my late 20s when I no longer needed them. By then, I had a group of female friends I could trust, feel myself with and know that our shared queer identity was more of an afterthought. It really warms me to know that Pride is so special to so many people, but for me, it reminds me of the really lonely college kid who never thought she'd find community, love or self-acceptance.
---
Arabelle Sicardi — Feminist Fashion and Beauty Writer
I don't actually have photos from Pride that I can remember. I am always wary of taking photos at public events/rallies now, actually, and if I go I'm usually masked up. As a kid my neighbors took me with them to Pride, and that was long before I even understood myself as queer. They were so giving and caring to me as a child, and I'm still grateful for that. I haven't been to pride in a few years though. I usually just go to Riis Beach instead — I have a lot of queer rage, and plenty of pride, but mostly I like to celebrate on my own terms with my own little bubble of community, far away from any bank/corporate sponsorships.
---
2013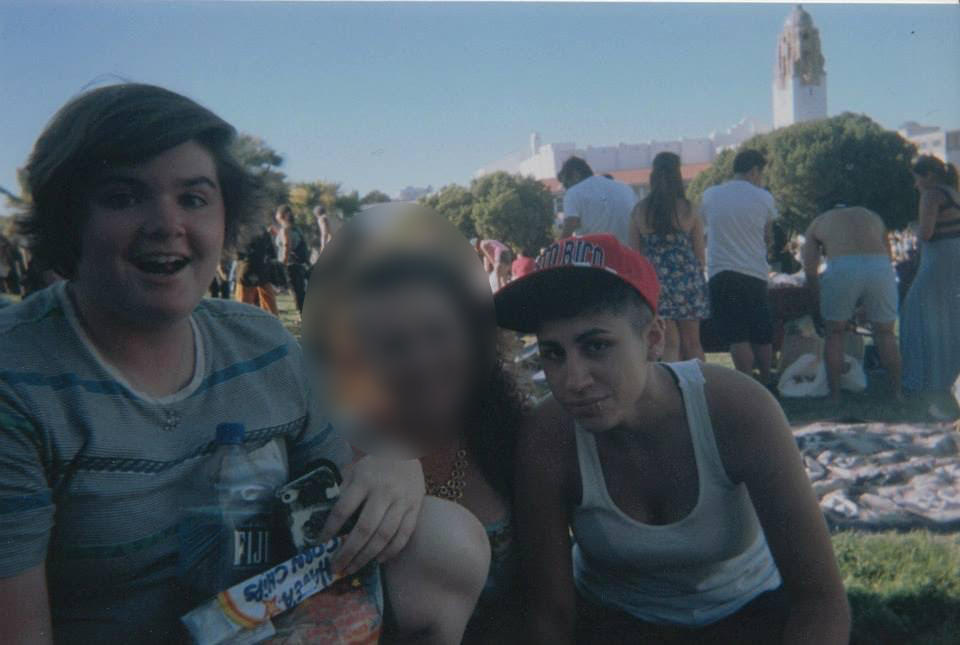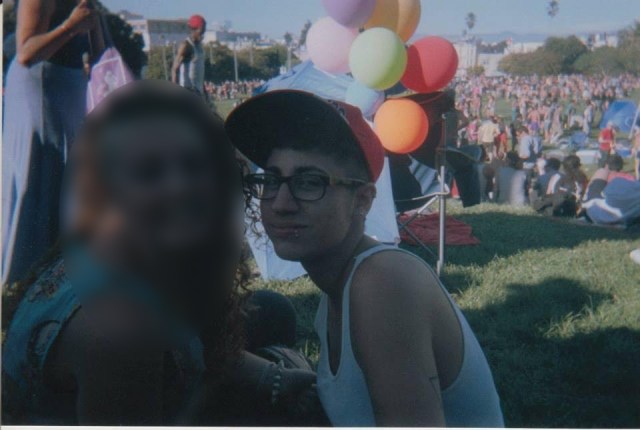 It was 2013. I was a couple years out of the closet, a couple months shy of 21, and finally going to my first Pride. I spent the entire drive from LA to San Francisco fantasizing. I was convinced that I would walk up to the parade, find myself being gently lifted onto the back of a motorcycle by a strong-but-gentle elder dyke stateswoman, bounce off into the arms of a loving bear who was only mildly upset that I wasn't a twink, feel the love of all my Sisters and Brothers and Others and know I was finally home. And then I got there. And the reality was mostly drunk, straight teens, with a side of corporate sponsorship. I cried a little bit, and blamed it on stray glitter from the passing BMW float. My girlfriend and I ended up leaving early to go to Dolores Park, where I immediately bought an edible from a very questionable random and got too high to speak in the middle of taking these very pictures. To this day I don't really enjoy formalized Pride events, but I celebrate all month long the best way I know how: being flagrantly, joyfully gay in public and not wearing bras to work.
---
2002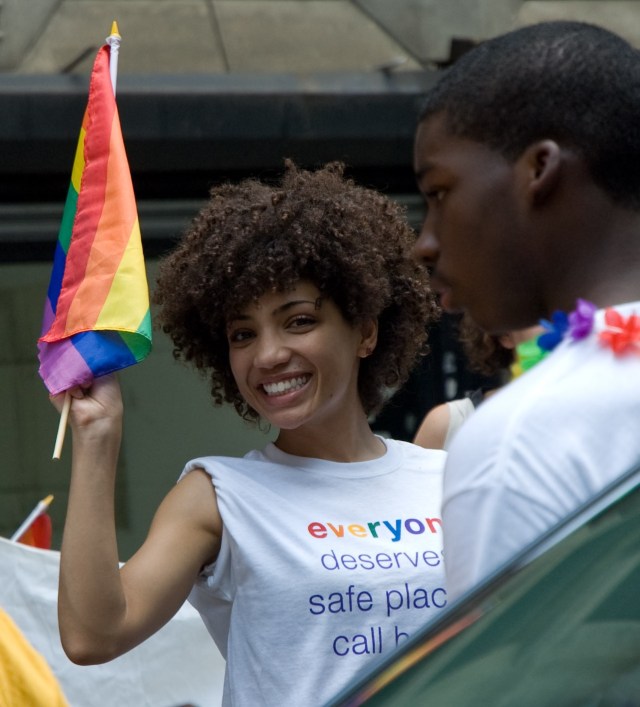 The first Pride I ever saw was in Toronto, and I accidentally stumbled upon it walking from my hotel. I've never been much of a parade person and I tend to get skittish around big crowds so I'm sure I hovered on the sidelines, my body balanced on the tips of my soles, straining to see more color, more feather, more glam than my flat footed frame could afford. I was in my early 20's and solidly identifying as straight, but I had saved room deep down inside of myself for something else, something I wasn't brave enough yet to define. I didn't see myself in that parade, but I was a cheerful spectator, celebrating all the love and light I felt sparkling down the street.
The first Pride I ever went to was in Brooklyn, but I didn't really care about the parade so much — I was there to see about a girl. By some mishap of communication, the girl was not home when I showed up at her apartment to take her to the parade, and, thinking she had stood me up, I walked to Prospect Park alone and deflated. A few friends ended up joining me and they tried to cheer me up as we sat on the curb waiting for the tiny parade to start, its meager audience looking almost as pitiful as I felt. Unimpressed with the festivities, we eventually headed home early, but on the way to the train I heard someone calling my name from the growing mass of people gathered on the sidewalk. I knew it was probably the girl since we were passing by her apartment building, but I ignored her — I was too embarrassed for us to meet after I had spent the past several hours brooding over her. She fought her way to me anyways. "I'm so sorry!" she panted, breathless. "I must have just missed you when you came by earlier. Come hang out! The party's still going!" Since my last Pride I had managed to take that space deep inside, the one I had saved long ago for my most private, most secret, most scary thoughts, and stretch it out wide so that I could fit my whole self inside of it. I wore it now, and it was really exciting, but it was only big enough for my ego and my hurt feelings and my mourning for all the love and heartbreak I hadn't yet had that everyone else my age seemed to have gotten a jumpstart on. I politely declined the girl's invitation.
The first Pride I ever felt was in Manhattan. It was thunderous and beautiful and glittery, and I cried a million times because I felt my heart beating bigger and bigger with every person I hugged and every hand I high-fived. I marched on behalf of a non-profit called Green Chimneys, an organization which provides housing for homeless LGBTQ youth, the place where the girl, now my girl, worked. We held hands and we yelled and sang and did high kicks, and the gorgeous sunny sky suddenly cracked open and released a downpour that absolutely none of us was prepared for, but we kept holding hands and yelled and sang and kicked harder while our shoes squished with water and our hair lay plastered to our heads. It was one of the most thrilling experiences of my life. I hadn't ever been able to see myself in the parade before because I was never in it. I had to show up. I had to keep stretching that space wider and wider and wider until I had enough room for me and my ego and my hurts and my happinesses and all the proud and un-proud queerness in the whole entire world. My girl became my wife inside that space I opened up, and I became hers.
I have only been to a couple other Pride parades since then, partly because I still get skittish around big crowds, and partly because I just want to be in the air conditioning, but truth be told, I've probably got enough room inside me now to throw fifty pride parades.