It was a banner year for queer and trans women and women of color in comics. These were my eleven favorite comics that I read in 2017, from webcomics to graphic novels to small online comics. They aren't in any particular order.
---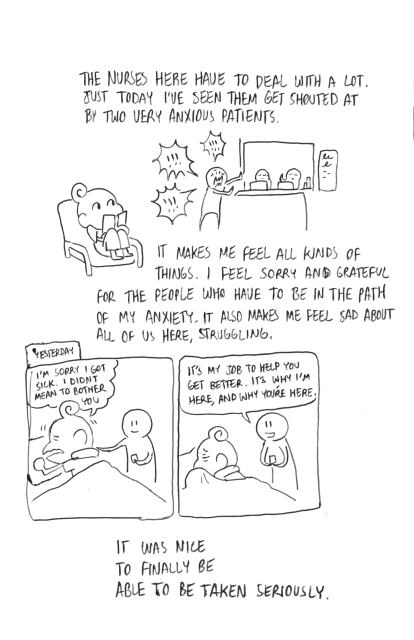 This is the comic that meant the most to me this year. Full disclosure, Maddi is my best friend, but I would've loved this comic no matter what. Panic at the Psych Ward chronicles her time spent at a mental hospital this year, something that I also went through. Gonzalez's comic is beautifully honest and painful and hopeful. It's exactly the kind of comic that will convince you to get the help you need.
---
My Lesbian Experience With Loneliness is the best book to come out in 2017. The last time I loved a book this much it was SuperMutant Magic Academy by Jillian Tamaki, which is still my all-time favorite book. Not only does this book do an incredible job telling a personal story of discovering and exploring sexuality, but it also shows the way mental health so often effects coming out narratives. Nagata is really one of the brightest talents in all of comics and I can't wait to read her follow up book.
---
This was, in my opinion, by far the best monthly comic to come out this year. Gillman did such an incredible job of capturing the show's voice and Farina did an equally great job of capturing its visual voice. It was like watching episodes of the show, but we got the bonus of seeing the non-binary character Stevonnie being written by a non-binary person, which resulted in my favorite single issue of any comic of the year, the one where Stevonnie and Kiki go to a school dance together.
---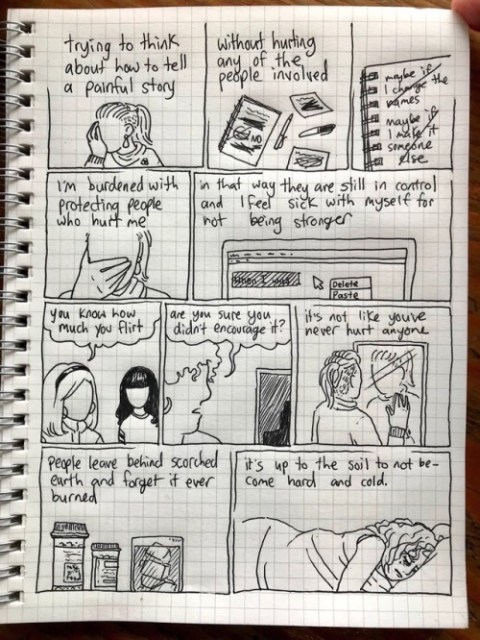 Kate is one of my favorite creators and people, and this year she really opened up in her patreon comics. A lot of them are fun and funny and sexy, like the elves she's been drawing this holiday season, but then some are really real. She gets down and dirty in the best way possible about mental health and bisexuality and living in Los Angeles and bunch of other things that are all really important to me and so many other people.
---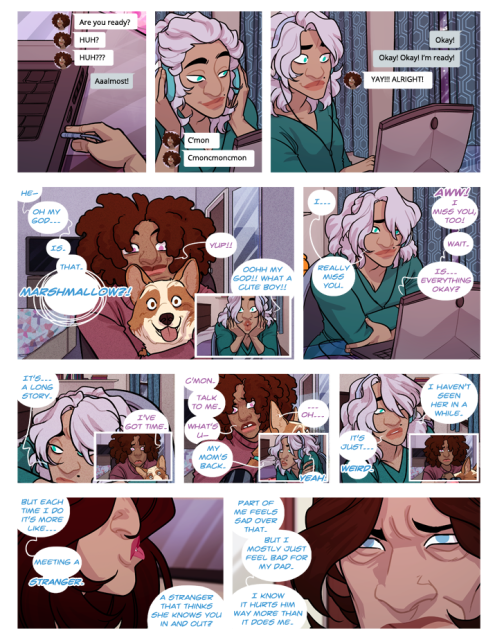 This has been one of my favorite webcomics for years, and it only got better this year. We got to see some really wonderful development in the girls' friendships, which I love. I especially love that we got to see Mackenzie and Jordan get a lot closer and talk about their feelings and stop hurting each other and finally get together! Louis is doing the best job on the internet of building up characters and I can't wait to see more of the Agents next year.
---
I got to read this because of a review I did, and gosh, I'm so thankful. This was the sexiest comic I read all year; it was also one of the nerdiest. As a nerd who is dating other nerds, this is exactly the content I'm looking for. I said a lot about this comic recently so I don't have a lot of new things to say, but I am blushing thinking about it, so that should tell you enough.
---
7. Bird Comics and Others by Shan Murphy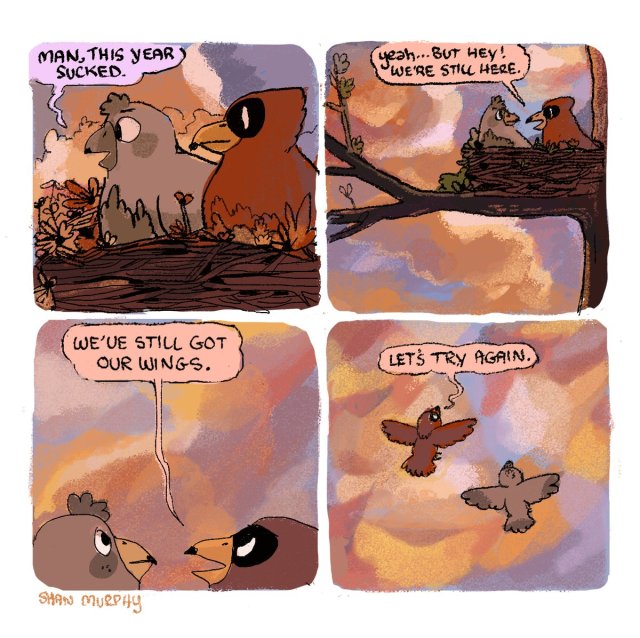 I found out about Shan Murphy's comics this year, and they're my favorite new person on my twitter feed. Shan is an absolute master of colors and blending and creating beautiful soft and comforting pieces of art. They're comics are touching and fill me with hope and heart and make me want to be an optimist, which is a super hard thing to do right now. Shan Murphy is my favorite cartoonist of the year.
---
Miranda Harmon moved to Los Angeles this year and while doing so, journaled her time in a new city through short mini comics on her twitter. I've been in love with Los Angeles for a long, long time, but Miranda's comics helped me fall back in love with the city and the people who live here. Seeing LA through her eyes was a magical experience that I'm happy I got to be a part of.
---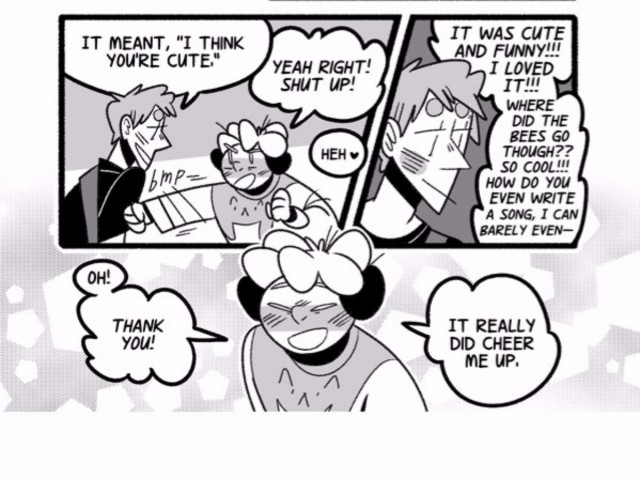 This comic is the cutest thing on the internet. If you want to read a really lovely and perfect comic about some shy gays who hide their shyness in opposite ways (intense coolness and intense dorkiness). This is a long-term romance comic, so if you want to get really dedicated into a cute story, this is a great comic. It's my favorite comic that isn't about women.
---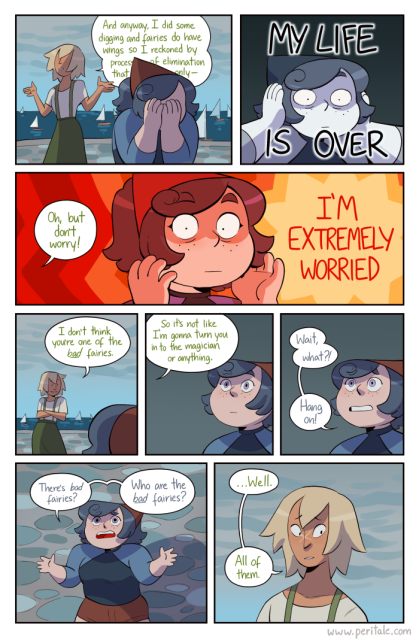 I love magic and fairytales and chubby characters and buff characters and gay stuff and this comic has all of that in all the best ways possible. I love reading this webcomic each time it updates. Mari is a great artist and writer and the world of the comic is getting really, really interesting and I can't wait to read more.
---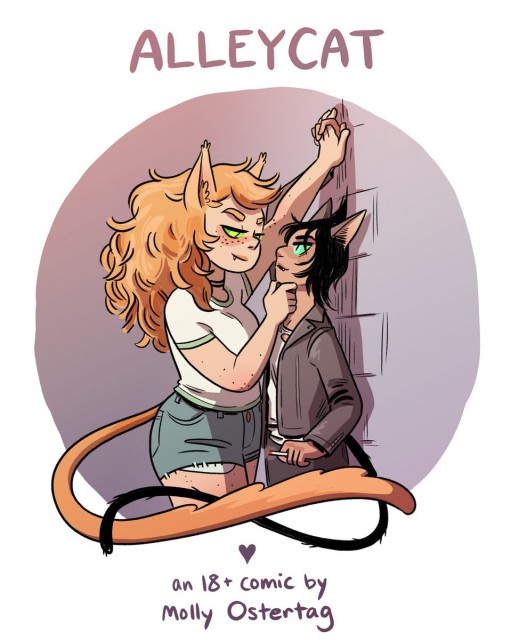 I'm gay furry trash. Molly was being mean to me when she published this comic. That's all I have to say.
New Releases (January 3)
Harley & Ivy Meet Betty & Veronica #4
Infinite Loop Nothing but the Truth #3
---
Welcome to Drawn to Comics! From diary comics to superheroes, from webcomics to graphic novels – this is where we'll be taking a look at comics by, featuring and for queer ladies. So whether you love to look at detailed personal accounts of other people's lives, explore new and creative worlds, or you just love to see hot ladies in spandex, we've got something for you.
If you have a comic that you'd like to see me review, you can email me at mey [at] autostraddle [dot] com.