Following the trend of her fellow Disney cohorts, Dove Cameron is opening up about being bisexual in the Gay Times.
"I've hinted about my sexuality for years while being afraid to spell it out for everybody."⁠

In her first LGBTQ+ magazine cover, @DoveCameron gets candid about her bisexuality with GAY TIMES ✨⁠

Out now: https://t.co/kPrSRl3ZUs pic.twitter.com/BxMfBQKmo5

— GAY TIMES (@gaytimes) May 28, 2021
Dove Cameron started her journey as a Disney darling in 2013 playing both titular twins in the sitcom Liv & Maddie (who she has since said were both queer), all the way through 2021 in her most recent role as Mal (daughter of Maleficent) in the Descendants live action AND animated franchise.
For those who don't dabble in Disney, you might recognize her as Amber Von Tussle from Hairspray Live!, Ruby from Agents of SHIELD, or as the voice of Ghost Spider/Gwen Stacy in various Marvel Rising cartoons.
(Also this is neither here nor there but now that we know Dove Cameron is bisexual, it just adds wind to my Mal/Evie ship's sails.)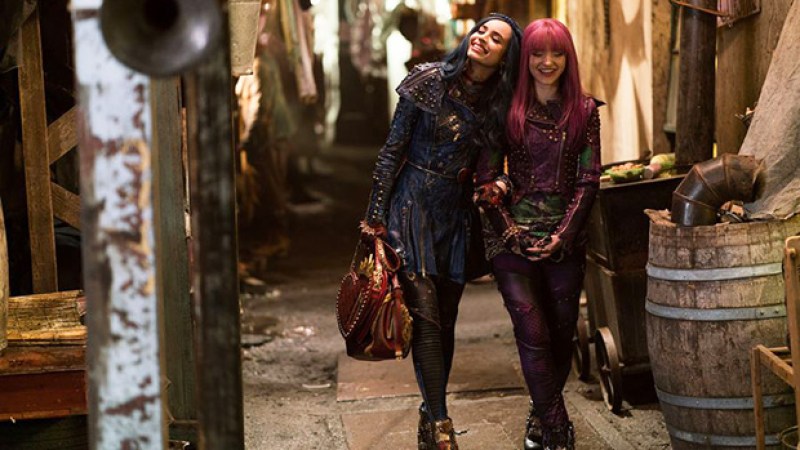 Being born in 1996, Dove Cameron is right on the cusp of Millennial and Gen Z and I think that shows in her road to coming out as bisexual. While Millennials were prone to Big Announcements at award shows and in interviews, and Gen Z will just casually mention it in a TikTok about all their favorite things, Dove did a bit of a combination. For years she's been hinting at it on Twitter, eventually flat-out saying it in replies.
She started mentioning her bisexuality more on social media around the time her lyric video for her song "We Belong" came out, as it depicted a variety of different couples, including wlw. And now, in an interview with The Gay Times, where she "gets candid" about being bisexual.
So even though this isn't exactly brand new news for those of us who have been following Dove on social media because they are obsessed with the Descendants movies despite being a grown-ass adult, it's nice to see she's comfortable enough to discuss it so publicly.
While a lot of the Disney kids I grew up loving did end up coming out later as we got older (Raven, Miley, and Demi for example), it always felt like they had to wait to come out until they were free from (or as a way to separate themselves from) their Disney persona. So it's pretty refreshing to see Dove Cameron be so open about being bisexual while she's presumably still under contract with Disney, or at the very least, still very top of mind for many, many tiny humans, who will now have another much-needed queer role model to look up to. I also believe she's only at the beginning of her career, because she's incredibly talented, and I think she could be a household name in the next few years, especially if this Powerpuff Girls live-action remake off the ground.
Viva la bisexual revolution!