Like a good many people, I was puzzled when Apple announced the original iPad last year. At the time, my life had already been colonized by an iPhone and a MacBook, so I honestly just didn't know what seemingly narrow niche in my routine I could cram it into. As for the name, well, we all remember the the internet's collective cringe and…let's just not talk about it.
In a year's time, Steve Jobs and his Apple crew have managed to convince us that not only is the iPad not ridiculous, but it might not even be superfluous. Like a great many innovations, we just didn't know we needed it until there it was, teasing us with its very existence. The iPad didn't just dominate the tablet market in 2010, it created the market to begin with and then did the tech equivalent of smashing the backboard into a thousand glassy pieces with a slam dunk, just like in NBA Jam.
As for me, I'm still kind of grappling with my original iPad. I bought it in November, and I since haven't wholly integrated it into my routine. Much like a great torrid affair might begin, the iPad and I spent the better part of the first week in bed. Things were new, and I felt my entire all-too connected existence transform right before my eyes. I drafted flowing openings to probably 5 different columns that lauded the iPad for breathing new life into the ailing web. Websites just looked good, better than on my laptop, better than on my 4.3″ smartphone. I spent hours flicking around in the App Store, hunting for the core set of apps that would bedeck my home screen.
When the honeymoon period came crashing down around me, I started forgetting about my iPad for days at a time. In my apartment, I'd misplace it and walk around calling out to it, half expecting it to chirp back with some decidedly Appley distress call. When I found it, under the side of the bed or buried under a stack of unopened mail, it was usually too late: I'd forgot what I wanted to do with it and then I just couldn't come up with anything.
Since those days, our relationship has undergone something of a renaissance. After making a conscious effort to shoehorn it into my routine, things seem to be sticking. In fact, I'm typing on it right now, since a Bluetooth keyboard works wonders for making it an actually functional hunk of aluminum.
Day to day , I tend to use it like a radio, literally. With the NPR app, I often live stream my favorite local channel in Kentucky. It's soothing in a way; I know the local announcers and what times things are syndicated. The implication of course is that my $500 piece of equipment replaced a gadget that would cost me 5 bucks, if that.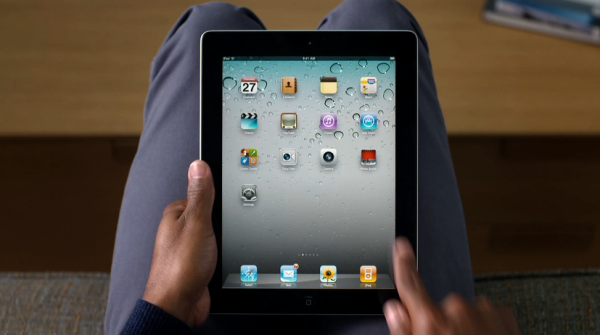 But it doesn't matter. I still don't know what I use my iPad for exactly, but that doesn't mean I don't want the iPad 2. Like all of Apple's finest creations, the iPad exceeds the sum of its parts. It manages to transcend its limitations (and as an Android user, I can safely say there are many) to present an experience so polished, so cohesive, that it actually overrides any logical objections to buying a $500 radio that might have otherwise presented themselves. (Sure, plenty of people do plenty more amazing things with the iPad, but I'm still something of a tourist, obviously.)
When David Pogue of The New York Times reviewed the iPad 2, he launched into a meta-analysis of his own emotions. Usually this kind of sentimentality would rub me the wrong way, but honestly, he was getting at what I feel is the heart of the iPad experience. Those manipulative FaceTime commercials tap into the same thing. Nevermind that the iPad 2 doesn't bother with having a decent camera, a better screen, or any ports to speak of: it just feels better. And the iPad is all about feeling. The experience of manipulating your own personal 10″ portal to the web through Apple's hyper-responsive touchscreen cannot be understated.
Of course, if you look beyond your own primal futurelust reaction to the iPad 2, it's a cursory upgrade. Apple had a year's head start on the competition (which these days is Android of course, with tablets like the Xoom) and they spent it whittling down the iPad 2's dimensions. The new iPad is 33% thinner and 15% lighter so that it feels better. There's that word again.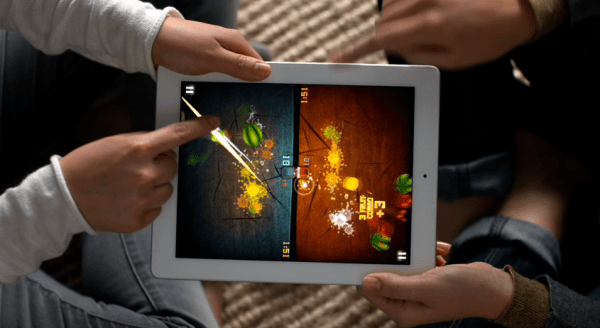 Apple didn't need to pack this thing full of ports, plug in a camera as good as the iPhone 4 or even upgrade the screen. The iPad 2 will sell itself for another year, easily. Apple's second iPad is all about polish, not change. Hell, if you don't plan on using FaceTime for group-weeping like in the commercials, the iPad 2 is basically the same device. If you're a serious iPad gamer, the new A5 processor will make this thing zip along like crazy, so there's that. And you can opt for the new white version, if you'd prefer your bezel to be more pronounced, rather than less, you know, like makes sense.
The iPad OG started the revolution here, and I don't think it's quite done. When Apple launched the iPad 2, it immediately whacked $100 off the original iPad's price. That means that you only need to pay $399 for the essentially slightly less hot twin of the best tablet on the market. Just like the iPod nano opened up a world of "luxury" gadgets to people who thought they'd never be able to sport a pair of white earbuds, the original iPad keeps the revolution coming, just like it did in 2010.