Welcome to Autostraddle Kits, a new series where we tell you all the stuff you need to be or do a thing you want to be or do. Lesbian Activist? Heartbreaking DJ? Wanton Sex Goddess? Food Historian? Sort of like if Amazon's Listmania and Amazon's "So You'd Like to Be A…" had a same-sex marriage and then had a baby.
It's like a playlist, but for all of your senses!
Got a request for a kit? ASS me!

Dear Catastrophe Waitress
Waitressing is so terrible and its terror is so wonderful! Nevertheless, you can either be sullen about it and snap your gum a lot like they do in movies about waitresses who are too tired to be sassy, or you can really make the most of this character-building experience.
I waitressed at like five kabillion restaurants including, as I mention from time to time, two entirely different corporately-owned Italian-American casual dining restaurants, and I think we can all agree I have exceptional character at this point.
Even if you're not an aspiring waitress, you can still be a Dear Catastrophe Waitress with an imaginary restaurant. That's what plastic food is for.
+
1. Food & Drink
First, get yourself a nice flask. You deserve it for putting up with that 15-top of pre-teen figure skaters last night.
Or keep all your sins condensed into a handy Cigar Holder/Flask.
After that, you're going to need  this: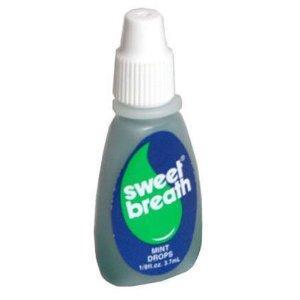 Gum is important:

+
2. Attire
Some restaurants give you uniforms…
Some restaurants dress you up like Little Debbie and Mother Hubbard had an illegitimate daughter.
Some restaurants dress you up like a kickass tomboy Newsie from Tribeca.
… and some restaurants let you wear jeans or even an outfit of your choice!
Ideally, you're going to be the girl in the Newsies hat. But let's be real, it's a shitstorm of a world out there and chances are good you'll be asked to wear an oppressive men's shirt of some kind along with black pants, black socks and black shoes.
For pants, you'll need to hit up a sort of trashy clothing store like Mandee where you can get pants that give you a tip-worthy ass but you'd never wear them outside of a restaurant unless you were being ironic or it was 2002. I can't find this for you on the internet — you'll know it when you see it. It's usually on the sale rack. You're sexy and it's time to exploit the patriarchy while doodling anarchist fantasies in your server notepad.
After a few washes of your Cheap Pants you might start getting little white "fuzzies" on your ass. You can either buy new pants or you can buy a sharpie and just draw over that shit.
For black shoes you need to either make a statement or buy the ugliest most comfortable stupid shoes in the world. Ask yourself, "would my grandmother wear these shoes to mall-walk?" and if the answer is yes, then buy them. You can rock that shit no problem. The key to this job is to never forget your inner rockstar.
Mid-day you'll want to re-apply your makeup and perfume, just to feel like a brand new girl who doesn't already hate everyone and want to shove bread into everybody's ears.
Listen, it's a tough life, but it's also a kickass life, mostly 'cause when you come home after having spent the last ten hours running around in that muck of food and human need, you feel like you really EARNED it. You're an AMERICAN! You've WORKED and now look at all your MONEY!
+
3. Objects & Things
Also, you need PENS. Get twelve and you'll make new friends by being the only person still willing to loan out a pen to someone without subsequently standing hawkishly over the pen-borrower like the fucking Kremlin. You are bringing the best parts of socialism to the expo line!
The best kind for waiting are Pilot G2 Retractable Premium Gel Ink Rolling Ball Pens.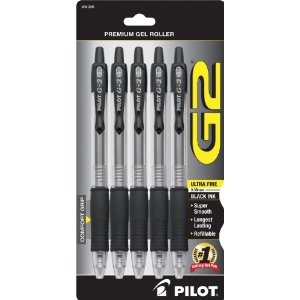 Put a YOU DO YOU sticker on your server book. Print out this tip card and stick it in for easy reference on who Sucks Balls and who Made Your Day. Also, a wine key, it just comes in handy for crawling under the bar and popping open a beer in a pinch.
+
4. Background Reading
Back when I was in the 'biz, there were only two "servers complain about their tables" websites on the internet. One was New York-based, to swap stories about working conditions at various spots (Steve Hanson's restaurants were always hot topics) and another was for server nightmare stories, which I think was Waiter Rant.  Now, there's heaps! Start with Stuck Serving or visit the tumblr blog You Know You're a Waitress When (which to be honest is kinda tepid.)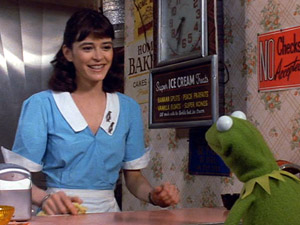 A rare entry in the "memoirs about being a waitress" genre is Waiting: The True Confessions of a Waitress. Sometimes after work you want to talk about work, but all the other servers have some kind of "don't talk shop" rule. That's when you can read this book. It's like listening to someone who's still up for gossiping and talking shop.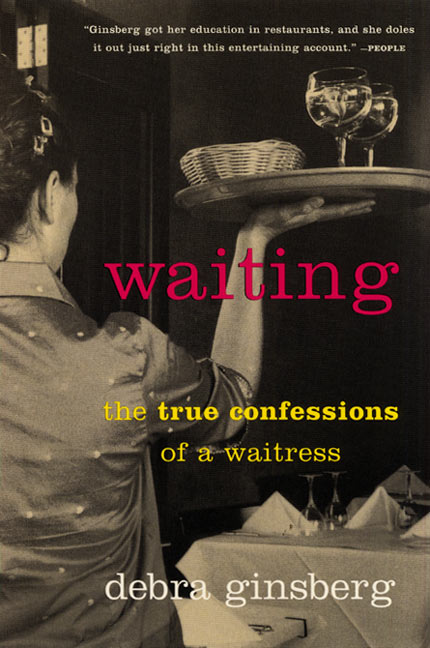 I also found Kitchen Confidential Updated Edition: Adventures in the Culinary Underbelly somehow educational, or it made me feel like restaurants were really important and therefore I too was important. I seem to recall the author of that book since becoming unlikeable in some context.
There's a lot of people who want to be actors or directors end up being waiters, and then they write movies about it and sometimes get said movie made. The movie almost always sucks really bad. However I'd recommend the movie Waiting, but only see it with other servers. Anyone who's not a server will acknowledge it for the piece of shit that it is.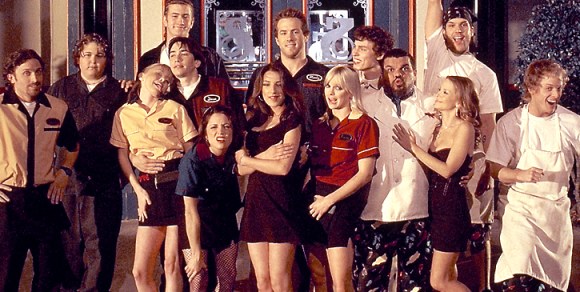 +
5. Art
In 2000, I was working at The Olive Garden in Times Square and taking a photography class at NYU, and for my final project I did a series I called "I'm Not Just a Waiter" and it was photographs of my co-workers in uniform and underneath it had their name and age and the occupation they wanted to have (or did have, in addition to being servers). It was a really wonderful project to do.
All of the final photos — matted with the words and so forth — are in a box in New York City somewhere, which is unfortunate as writing this post might be the first time in my life that project became relevant. Also this one girl looked EXACTLY like Brittany Spears for real. Anyhow!
All the mess-ups are in a folder in my file cabinet, which I feel is a symbolic representation of my life on earth thus far! So I scanned them.
+
5. In conclusion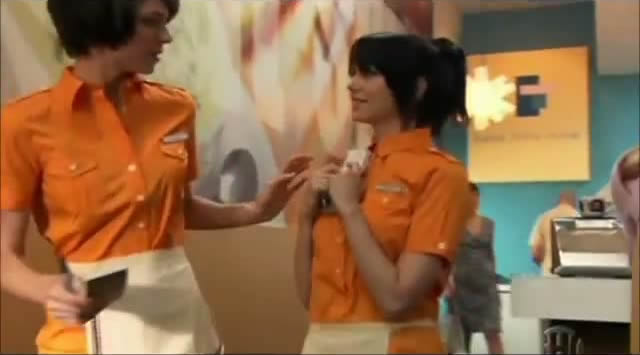 +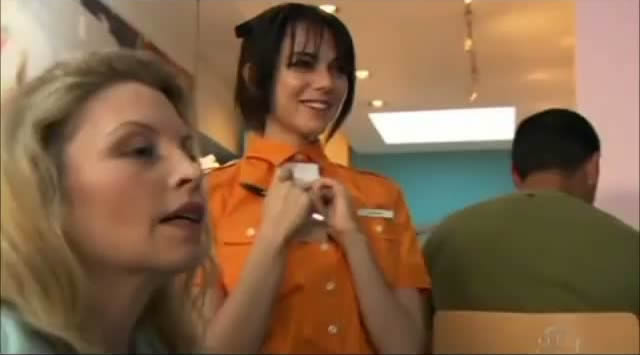 +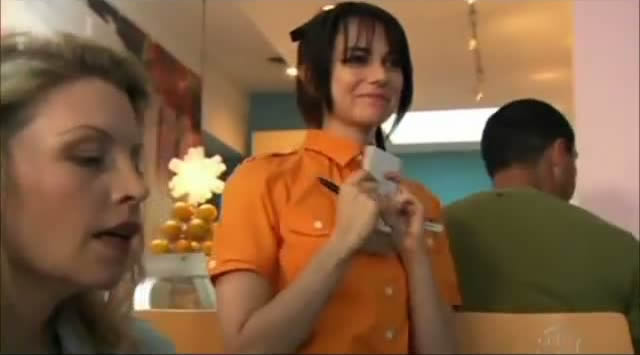 +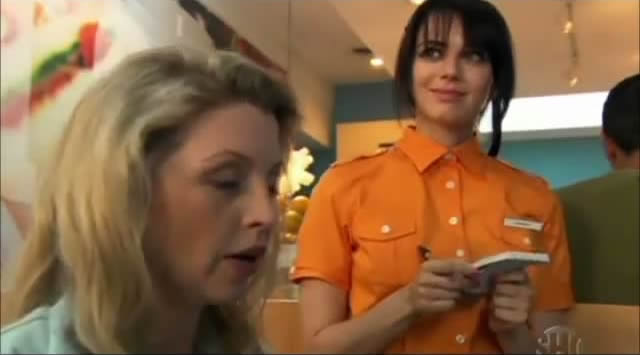 +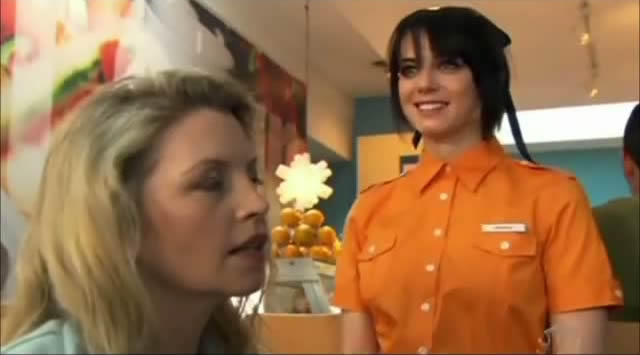 +