Just five days ago I wrote about a Black trans woman named T.T. who was viciously murdered in Chicago. I was hoping it would be a while before I had to write another similar article. Then, this morning I saw a news story about a trans woman who was in critical condition after being shot. At least she's still alive, I thought. Now, a few hours later, we're learning that she's not. 32-year-old Black trans woman Crystal Edmonds has been shot in the back of the head and murdered in Baltimore. She's the 21st trans person that we know of who has been murdered in the United States this year. Last year, from January 9th (the date Papi Edwards was murdered) to October 15 (the date Zella Ziona was murdered) there were at least 23.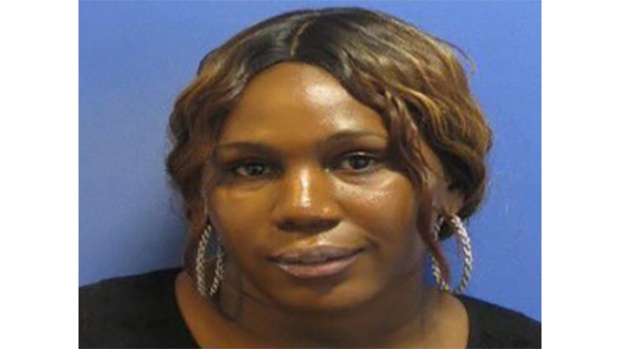 Police say right now they have no suspects and very few leads, and they are asking for tips from the community. Reports are saying that people in the neighborhood are complaining about sex workers in their area, which makes me even more worried that this case will not be given the attention it deserves. Right now police are offering a reward of up to $2,000 for information that leads to an arrest. If you have any information, you can call police at 410-396-2100 or Metro Crime Stoppers at 866-7LOCKUP or you can text a tip to 443-902-4824.
What should I say? What haven't I said every single time this happens? I don't have any new words, I only have sorrow and anger and fear. I have sorrow for Edmonds and her family and friends, and for all the other victims and for their families and friends. I have anger at the people, mostly men, often men who are sleeping with, or at least flirting with, these women, who then turn and beat them, murder them and destroy them.  I'm afraid for my trans family, for the trans women of color in my life who don't have the privileges I do, the ones who sleep with men and who face anti-black racism, the ones who live in poverty or engage in sex work. I'm sorry that I don't know what else to do. I'm sorry to all of my trans sisters.
We need to say their names and we need to do something to stop this. Take a look at these names, nearly all of them are trans women. Nearly all of them are trans women of color. Most of them are Black trans women. Many have been murdered by men who were sleeping with them or flirting them or felt some kind of attraction to them and then bought into the toxic masculinity, transmisogyny, misogynoir and homophobia that says they should react violently when they feel those feelings.
Monica Loera, 43
Jasmine Sierra, 52
Kayden Clarke, 24
Veronica Banks Cano, 40
Maya Young, 25
Demarkis Stansberry, 30
Kedarie/Kandicee Johnson, 16
Kourtney Yochum, 32
Shante Thompson, 34
Keyonna Blakeney, 22
Reecey Walker, 32
Mercedes Successful, 32
Amos Beede, 38
Goddess Diamond, 20
Dee Dee Dodds, 22
Dee Whigham, 25
Skye Mockabee, 26
Erykah Tijerina, 36
Rae'Lynn Thomas, 28
T.T., 27
Crystal Edmonds, 32