It's been a long week of not much news here on the Homosexual Front. OR SO IT SEEMS until you dig a little deeper and discover that actually people have been writing a lot of weird, crazy, tragic/crazy and tragic/weird shit on the internet about gay people this week! Where should we begin? With the Cardinal who compared gays to the KKK, or the vandalized gay Nativity Scene, or um, an important question about incontinence? Did you say RICHARD NIXON?! I have a Getty Image for that! Let's go!
+
Richard Nixon's Gay Affair
Did you know that Richard Nixon had a gay affair with a Mafia banker? A new book by an ex-White House Reporter claims that in addition to being, in general, a yucky president, Richard Nixon was always drunk, beat up his wife, and may have had a "decades-long gay affair with a shady Miami-area businessman." In "Nixon's Darkest Secrets: The Inside Story of America's Most Troubled President,"  former United Press International Washington bureau chief Don Fulsom has lots of dirt about Dick, including his special friendship with Charles Rebozo, with whom he was suspected of laundering money for mob kingpins. Once they were seen HOLDING HANDS UNDER THE TABLE during "a dinner with K Street power brokers." Honestly the chances of me wanting to read this book have just multiplied from 0 to like, 8, on a scale of 100.
+
Lesbian Love in Cambodia:
From The Phnom Penh Post, we have an article about lesbian love in Cambodia, which notes the rising visibility of lesbian couples in the area.  For example, a lesbian named Jessica told The Post that "she used to have many boyfriends before becoming a lesbian. However, her experiences with men were cold and disheartening; but her experiences with women are sympathetic and relatable."
The language/ideology is kinda problematic throughout — for example, a university student says that "her decision to love other females was prompted by the pain of growing up with a physically and emotionally abusive father, who eventually abandoned her family" — but honestly, I'm completely ignorant about LGBT culture in Cambodia and therefore totally not qualified to comment on it. So I'm just gonna hang out in the corner with my privilege.
However!! I think these quotes would be relevant to your interests:
"Before, I never thought I was homosexual. But after spending time with other lesbians, I've found these women quite warm. They care about me and understand me, even when it comes to little stuff. My boyfriends never understood at all. Also, lesbian women are definitely not demanding when it comes to sex, while men ask me for it all the time."
"Being a lesbian is not my personal wish, but it comes naturally. I don't love men. Still, I'm as ordinary as others."
"I don't like men. They are irresponsible. They love to make women hurt and keep us controlled, while they have many lovers. Honestly, I would rather be a lesbian, even though I don't think I am, than dare to love a man."
+
Vandalizing Christmas:
In Claremont, California, a very nice artist named John Zachary has been creating nativity scenes on the church's front lawn for six years, and this year his scene was gay-oriented. It featured three hand holding couples — a man/man couple, a lady/lady couple, and an opposite sex couple. The vandal knocked over the gay and lesbian couples and left the straight couple alone. I know what you're thinking — is this some kind of avant garde performance art intended to illuminate the callousness with which homosexuals are treated in society by their government and families? Nope! It's a hate crime. Yup. Some motherfuckers fucked up their nativity scene, which is totally fucked! The vandalism did $3,000 worth of damage and the panels weighed 600 pounds each.
The Reverend said, "We have members of our church who are gay and lesbian who it sends a very personal message to. I tried to say in worship on Sunday morning that we will not let it trouble us."
This is really sad. Claremont is a gay-friendly place, and residents are pretty offended and disturbed by this. Hopefully this will just reinforce the strength of the gay community in that area and church.
+
The Cardinal Says GAY = KKK
The Archbishop of Chicago, Cardinal Francis George, compared the gay rights movement to the Ku Klux Klan last week, which generally didn't go over well. While complaining about the 2012 Gay Pride Parade in Chicago and how it may interrupt morning services at Our Lady of Mount Carmel church, he said: "You know, you don't want the gay liberation movement to morph into something like the Ku Klux Klan, demonstrating in the streets against Catholicism. So I think if that's what's happening, and I don't know that it is, but I would respect the local pastor's, you know, position on that."
Gay rights activists have called for him to resign. Surprisingly George has declined to resign. In fact, he released a BRAND NEW STATEMENT defending his apt comparison [this guy would've BOMBED the SAT Verbal, sidenote]:
"Organizers [of the parade] invited an obvious comparison to other groups who have historically attempted to stifle the religious freedom of the Catholic Church. One such organization is the Ku Klux Klan which, well into the 1940s, paraded through American cities not only to interfere with Catholic worship but also to demonstrate that Catholics stand outside of the American consensus. It is not a precedent anyone should want to emulate."
Truth Wins Out have placed a full-page ad in the Sunday Tribune asking him to resign, and the headline is "Hey, Cardinal Francis George, Gay is not like the KKK." THey have 4,000 signatures. So that's something to look forward to!
+
Let's Go to Cancun, Get Wasted and Get Gay Married!
A few weeks ago in Quintana Roo, Mexico, two crafty same-sex couples found a loophole in the law which enabled them to get gay married in a rural town 62 miles west of Cancun.  Novelo and Areli Castro Garcia de Alba, along with Sergio Arturo Monje Cruz and Manuel Reyes Chale de la Fuente, were granted official marriage licenses.
See, the law refers to "persons interested in contracting matrimony" without any gender specified.
Novelo pointed out: "If it's not prohibited, then it is permitted and it is legal." Ain't that the truth.
Same-sex marriage is legal in Mexico City, but not elsewhere in the country — however, inspired by the Quintana Roo situation, the now Cancun and its neighbors in Quintana Roo County will begin offering same-sex marriages.
If you're currently asking  yourself, why does "Quintana Roo" sound so fucking familiar, I'll tell you why, it was Joan Didion's daughter's name. You're welcome!
+
Also.Also.Also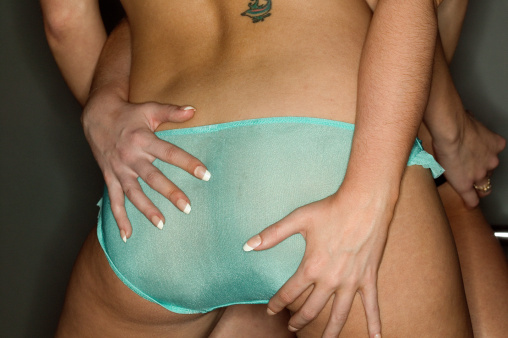 Also, have you ever wondered if "gay sex causes incontinence"? I'm not gonna lie, I totally have. So, well, this exact/problematic question it is asked and answered over at salon.com!
Oh and, in case you were wondering, someone named "Taylor Armstrong" had a lesbian lover who is speaking out on their affair. Thank G-d. I've been literally up all night, every night, clutching my ears in fists, just wailing, just screaming, just blasting to the high heavens WHEN IS TAYLOR ARMSTRONG'S LESBIAN LOVER GOING TO SPEAK OUT ON THEIR AFFAIR? I thought this day would never come! I planned for it, picked out a cake (carrot with cream cheese frosting) and tentatively selected an outfit. This is just really fantastic, friends. It makes me feel like this: