I lost my voice a bit last week and I couldn't be more grateful for the reason why. Last Saturday I gave away care kits to celebrate the blue moon to Black women, femmes and non-binary babes in my community.
The kits were filled with things that I love that bring me peace, protection, and joy. Plants, beautiful floral bouquets, skincare products, candles, herbs and so much more. I wanted to give them away to spread tangible joy and love to those who are often expected to do all the work, take all the pain, and expect nothing in return. I wanted to show that I care and on top of all that — I selfishly wanted to be around my own people.
I wanted to safely share myself, give my love and just have a few cute, quick kikis with a bunch of random niggas like I normally would be. It's great to have a diverse crew of homies but it is also completely ok to want to be around people with whom you have an unspoken understanding.
You know when your party starts and even though all your friends are perpetually late you still worry no one is going to come? That was me, filled with nerves and talking myself off the ledge behind my mask and then it happened. The minute the last rose was tied to the gate behind me a bunch of beautiful black babes came down the Chicago alley where the table was set up, the sunlight soaking them through the trees and Solange serving as the soundtrack to their struts.
I was soaked in Blackness and loved every minute of it. As they picked their bags I would laugh and shriek loudly with some, I would cry as I heard some of their stories of missing community, I social distance bopped with others when a song came on that called for shimmy — it was glorious.
The importance of community and taking care of my own is something I was taught by my parents as a kid. They reminded me to always do it from the heart, it will be obvious if you're doing it for clout or something more. When the day was over and my voice was gone, I clicked through my IG stories and cried. In giving from my heart, the universe paid me back tenfold and gave me sweet memories that will get me through 2020 and last long after.
In the words of my favorite digital space Ethel's Club — care for your homies.
If you're able to be around your own, I hope you don't take that community for granted. Make dinner together, scream and laugh with each other during your next streaming binge, bask in each other's greatness, and appreciate the safe space you are for each other.
Happy Sunday bbs,
Shelli Nicole
---
I, and my millennial-aged dollars, love YA books and Rachel Charlene Lewis over at BITCH has 9 for me to read this November.
Ancestral magick is real and Krista White introduces us to a few Black witches who are sharing their magickal practice online to help us tap in.
Che Scott-Heron writes about the critiques against Black Americans who chose not to vote during this election.
Youtuber, Influencer and all-around babe, Shalom Black walks us through her skincare routine which zooms in on skin concerns like scars and dark spots.
Earlier this week them launched a new ongoing series with Eva Reign entitled In Bloom. The series highlighting all that it means to be Black and trans in today's America.
Letitia Wright, John Boyega, and Director Steve McQueen look stunning in the latest issue of The Hollywood Reporter and they are discussing McQueens' anthology about Black, British life, Small Axe.
Our Black and Bougie (sometimes problematic) favs from TV/Film get an analysis from Karis Pierre over on gal-dem.
---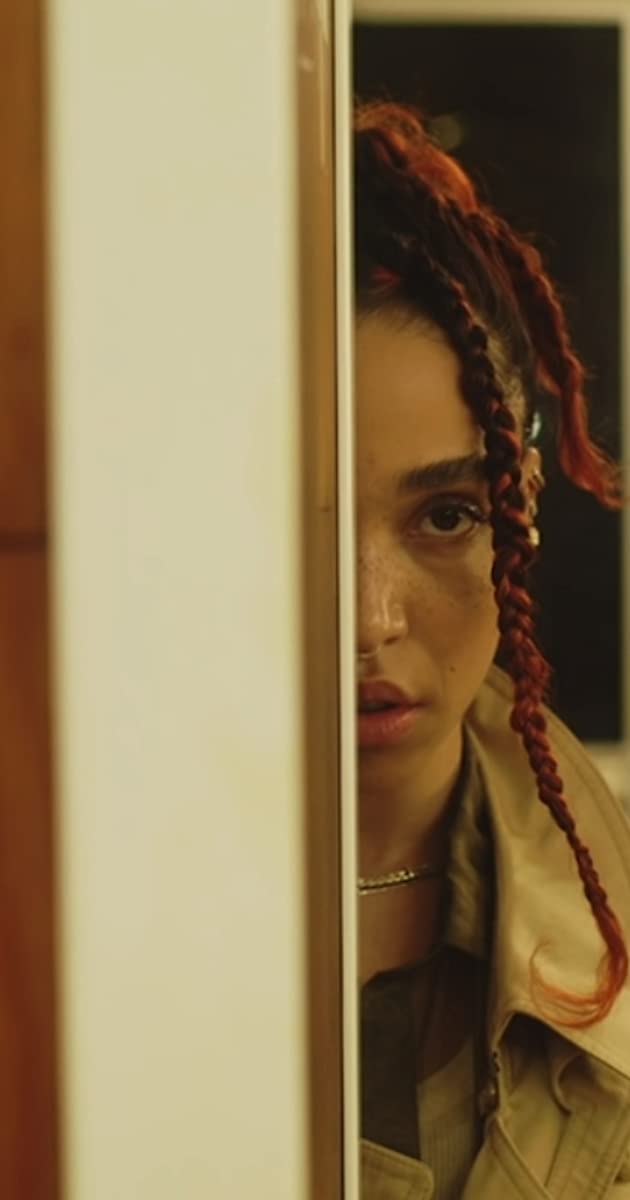 Sad Day
I've been a fan of FKA Twigs since she made the short with Spike Jonze that made me want to give Apple even more money than I already have.
I came across the short for her single "Sad Day" while clicking around on Hulu. In the short, directed by Hiro Murai, who I'm familiar with from Atlanta on FX, her late-night visit to a Chinese takeaway spot takes us on a beautifully dope six-minute adventure.
---
This week we have a dream support hotline for Black dreamers all through the diaspora, an opportunity to support a much-needed Black queer travel guide, and not one but TWO coat drives to support. A few other things are on this week's bulletin board too so click through and share!
Click images to enlarge.
---
When folks came to pick up their care kits from me last weekend, and were chatting and dancing while waiting in line, I looked at them and missed community more than ever before. This week's playlist is filled with "I Miss You's'" — there's an "I miss you to taking over aux cords in cars and playing songs that no one asked for," an "I miss you to turning a 4 AM bar into Black girl karaoke," and an "I miss you to happily singing loud and off-key with a group of my homies." I miss you… see you soon?