Sunny
Ithaca College
I'm excited with the new things I'm being introduced to in my classes, including a collection of short stories by Lydia Davis—look her up!—and this awesome Bolex Turret seen in the photo below. It's about 50 years old and runs on film. Its mechanics are immensely detailed and I love how shooting on film forces people to focus significantly more on what they're capturing than if they were shooting with a digital camera. I'm more than grateful to get a hands-on experience in filming with such a classic tool.
I've been way overambitious with what I plan to do during the summer and the next school year. All this thinking fills me with unnecessary anxiety and I ought to calm myself down. I've spent a tedious amount of time trying to find internship opportunities for the summer as I've considered staying in Ithaca instead of flying back home. But it's harder for an international student to get through the Immigration Office with paperwork to be hired as an employee or intern. On a side note, I did sign up for a weekly shift at one of the school's coffee corners and now happily make people coffee.
Two weeks ago I went up to Cornell University, which is also in Ithaca, to shoot a video for the school's fashion organization. I really liked the campus and it was a new environment to embrace. It's going to be crucial for me to find spaces in Ithaca that don't remind me I'm in a town that's like a small bubble. Being involved with the fashion org, I'm also going to be in charge of my first-ever video and photography shoots for London-themed menswear. I'm excited! And speaking of extracurricular activities, the LGBTQ resource center here has offered two scholarships to students who are involved in the LGBTQ program. I think it's fantastic that the school is offering that.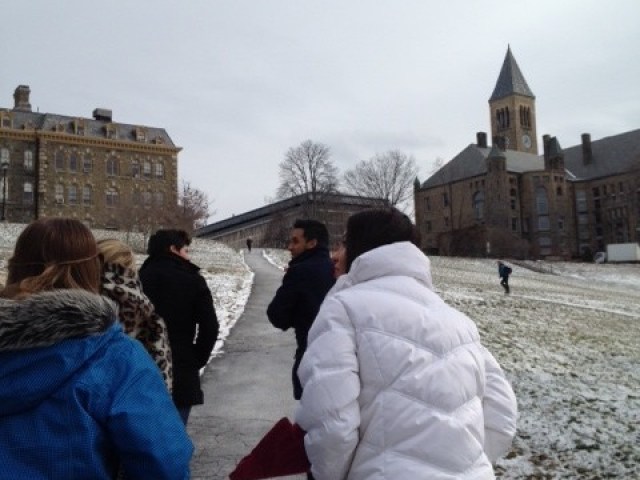 Ever since I've been back, I've also been properly seeing the woman I've kept in touch with through my winter break. I think we've done a great job in understanding each other's different schedules and having come up with a healthy way for us to get to see each other while being involved in different things. She's also going through a significant time in her life and I'm proud to say that I've been patient and compassionate towards her to a point where I believe I've grown up a tad, to say the least. I've certainly been introduced to a new dynamic I haven't experienced before because of the amount of respect and admiration I have for her and her years of experience. I take the bus downtown every so often now, but I love having a place to be and something to constantly look forward to outside of campus.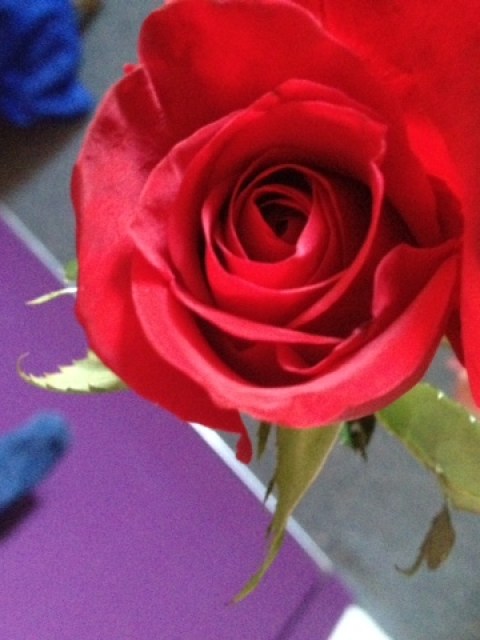 ---
Kate
Wellesley College
Hello internet! I hope you all survived the snow. Over here we are alive and well and much happier for all the romping we got to do on our SNOW DAY. There was much rejoicing, much traying, and much hot chocolate. My friends from more tropical climes got terrified phone calls from parents telling them to stock up on bottled water and canned food, and I tried not to laugh because back home in Minnesota this is just a regular day in January. For my part, I spent that weekend with Shakes, since we got four wonderful new members and started work on the show in earnest. This semester's production is Taming of the Shrew, and I'm playing a funny character for the first time in my life! Despite the busy weekend, though, I definitely made time to roll around in the snow.
The next weekend is what I'm most excited about. One of my dearest friends from home came to visit me for Valentine's Day weekend. Camille came in on the late train on Valentine's Day and stayed until Monday morning, leaving us three full days of exploring to do in Boston. The thing is, though, I'm not very good at exploring on my own. I had never really gone into Boston without either a guide or a very specific itinerary. So I had no idea what to show her or how to get there. But best friends understand, and so it was fun in spite of (because of?) my cluelessness.
I don't have class on Fridays, so we got up and went straight into Boston. I took her to Davis Square, to Diesel Café, where we spent two hours talking about the philosophy of feminist porn and staring at all the unbelievably gorgeous dykes. I had forgotten what it's like to have a conversation with an old friend. I have close friends here at Wellesley, but no old friends. There is a difference that only comes after years of friendship, and I had been missing it, however intangible it is.
After Diesel we went to get cupcakes because Camille makes cupcakes and that was the only other place I knew of in Davis Square. They were delicious. Then we went to Boston Commons and meandered around for a while. We found the Make Way For Ducklings ducks and took the requisite picture, and a squirrel tried to make friends with Camille (whereupon she freaked out and tried to run away).
The next day, my roommate came along with us, which was lucky because she knows way more about Boston than I do. She and Camille became instant friends, which overjoyed me to no end. She took us to Brattle Book Shop, where we spent upwards of three hours. Brattle Book Shop is partially outside, so there are outdoor bookshelves along the walls with little roofs over them to keep the books safe. I was smitten.
Afterwards, we ventured into the North End to get food. Since it was a Friday night, there were lines down the block, so we got cannoli from Bova's Bakery (a better, less commercial bakery just around the corner from Mike's) and ate Chinese food in Harvard Square for dinner instead. Camille had never eaten a cannoli before, and she loved it. So, the next day, we trekked all the way back out to the North End to get more pastries before coming home.
It's weird when worlds collide like that. I definitely behave differently around Camille than I do around my friends here at Wellesley, and I don't always notice. It's neither good nor bad, just different. What I love most, though, is falling in love with Boston again through the eyes of a friend.
---
Nita
The University of North Carolina Greensboro
Hello, 'straddlers! It's a new semester and I'm feeling stressed already, but no matter! But the stress is kind of a good thing, because it means I'm actually busy this semester—six classes and Wesley-Luther's doing that to me.
But, guys, I found time to take a break a few weeks ago and go home and see my amazing girlfriend in her high school's production of The Little Mermaid. She was Ursula, and had pretty much the most badass costume ever found in a high school production. The show was absolutely amazing, and "Poor Unfortunate Souls" was pretty much everybody's favorite song, ever. Even my Granny got a kick out of the whole thing.
Unfortunately for us, I haven't been home since, nor will I be home again to see Rachel until March 7 which is the longest we've ever gone without seeing each other, but it'll be worth it when I do. In the meantime, I'm occupying myself with Wesley-Luther things—I'm an official Junior Leader now, and I absolutely love it. In a little over a month these people have already become my family, and we do everything together—especially if it involves a midnight run to Steak 'n' Shake. We went ice skating a few weeks ago, where I quickly learned that although I may have been good at ice skating when I was nine years old, at nineteen all I'm able to do is fall flat on my face.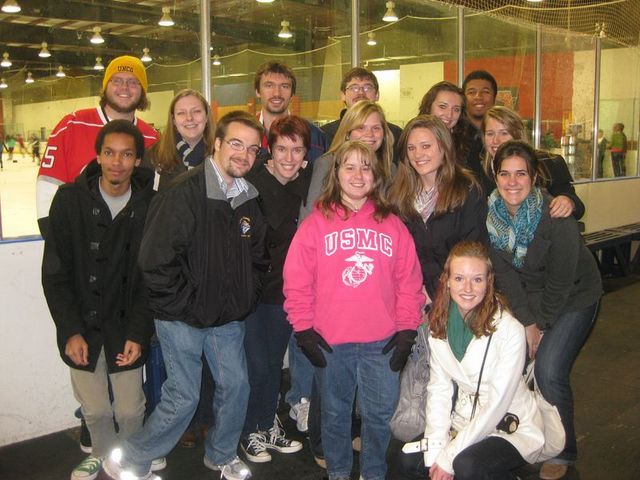 Speaking of being nineteen, my birthday was February 19! I can now listen to Tegan and Sara's "Nineteen" and actually feel nostalgic about it! I had a pretty low-key birthday for my first year at college—Mom and Dad and I went to see the a cappella group Straight No Chaser, and I received a lot of cards and packages filled with snacks and way, way too many Facebook notifications.
College has kept me pretty busy, and pretty stressed, but if I can make it through the next few weeks and into spring break, I'll be okay. Also, sometime in those next few weeks I'm going to find the time to dye my hair a bright, brilliant purple, so I should have pictures of that for y'all next time. In the meantime, be safe, don't stress, and keep calm until spring break!
Pages: 1 2See entire article on one page