CHRISTINA AGUILERA:
Christina is all over the June issue of OUT magazine:
"I don't get to kiss all the girls and the boys," she says. "But my husband knows that I get into girls. I think it's fun to be open and play."
Nevertheless, Aguilera knows what this girl wants. "I don't think I could ever really be with a woman because that's a lot of…" Aguilera pauses. "Yeah, there's a lot of estrogen and I'm a lot to deal with when it's that time of the month, so I can't imagine it times two." She then shakes her head and adds, "And you know, I love dick. To be honest, that I cannot live without."
She may not ever be with a woman, but make no mistake, she has the full support of her gay cadre. Aguilera's friend and collaborator Sia explains, "I feel like Christina's probably supporting the majority of the lesbian scene in Los Angeles because she really only works with gaylords, like her dog walker, her personal trainer, her cowriters." As Stein puts it, "Bisexual or not, Aguilera is queer in the word's most literal sense."
Seriously. Seriously now. That is just the most annoying thing in the world to say. You can buy a penis if that's your primary concern. And although wearing a strap-on does not feel like being a man with a penis, being fucked by one does not feel all that incredibly different so JUST STOP SAYING THAT THING.
Remember last year when Pink was asked about her bisexuality, and she said, "I never said I haven't [been with a woman]. I just said, going forward, I like penis." That was annoying too.
Let's refresh. These things are boring, and we are over hearing them:
1. Girls are crazy and have so many feelings!
2. I love penis!
Can't you just say, "I'm straight! But kissing girls is fun!" Because you know, that's fine. It is fun! Some lesbians like to kiss boys too for fun. Kissing is fun! We should all kiss each other a lot!
Also, there's now an Xtina version of the hilarious Gaga/Illuminati rant we posted a few weeks ago. Enjoy. (@vigilantcitizen)
TEEN / GAY / OUT:
So, remember when the world was flat and you were a closeted teenager? Hopefully some of you are thinking, "Um, no…" because you've been out and proud since you could articulate complex sentences. M. Sharkey's project, Queer Kids, celebrates some brave m*therfuckers. (The original article, The Battle For Gay Teens, was published in October 2005 in TIME Magazine.)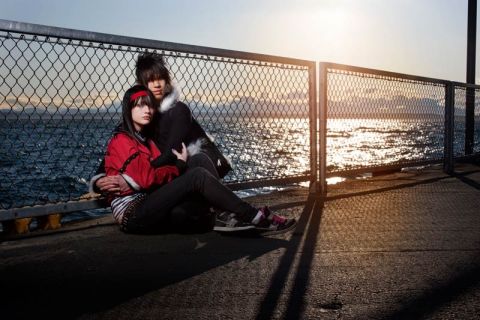 GLEE:
Do you want your Glee an hour earlier? Yeah? Then I bet you're totally happy to learn that Fox is probably rescheduling Glee for 8 p.m. EST. High five! (@variety)
ALSO: Listen to the Glee cast singing "Bad Romance" (we can't figure out who's singing what, and we can't wait 'til we find out):
(@johnmoon)
LAW & ORDER:
Law & Order is about to be shelved for good, and Riese may not make it out alive. Facebook got Betty White on SNL, maybe it can also save this BASTION OF MODERN ENTERTAINMENT?
BIANCA:
All My Children has recast its lesbian character: Eden Riegel, who won an Emmy as Bianca Montgomery, left the show and has now been replaced by Christina Bennett Lind. (@hollywoodnews)
PLAYING STRAIGHT:
Another list of gay people who are good at playing straight people, this time from OUT Magazine. (@out)
POWER COUPLES:
Vice magazine does power couples like no one else, and we're enamored. (@viceland)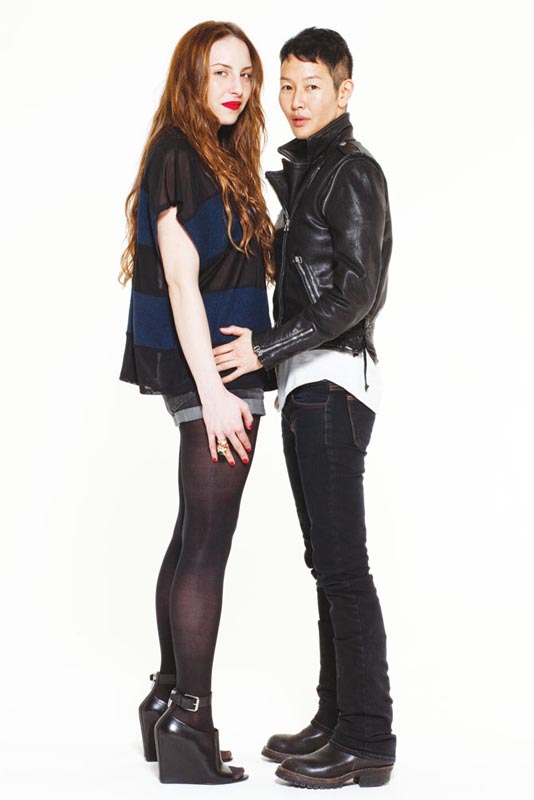 JOKES:
Bitch magazine explains problematic jokes and why some sh*t just isn't funny. (@bitch)
HOT 100:
AfterEllen has a list of hot girls or something. It's a giant deal, it's like the presidential election. Olivia Wilde won though. I know that b/c I saw it on Grace the Spot.  Also, if you haven't seen it yet, we also have a list of real, live Hot Girls. Maybe you are one of them!