I found my queerness in rural America. In the whirring of the female operated Massey Ferguson tractor, in the big brown boots that farm life let me wear.
I learned to lick a vagina balanced on the 2 ½ foot wide bed of my trailer with the collective rumble of 43 female goats ruminating grass just outside.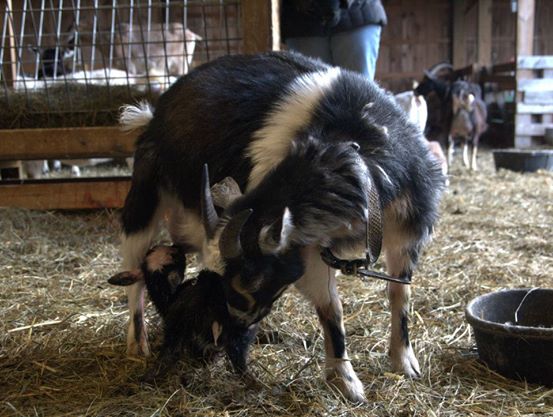 That year I spent a lot of time watching the goats and cows eat grass. Mostly because I found their single-minded focus incredibly comforting. Also because our fences were shoddy and I had to figure out how they were constantly escaping. I was learning to care for animals like I was learning to listen to myself: in silent and slow observation.
And each perception felt like a revelation, or perhaps it's just that I was confident enough and in love enough to find metaphors everywhere: the entwined sleeping heap I found the ewes in each morning, the intuitive gathering of a doe's matrilineage during her groaning and pacing labor, and the universally understood seclusion when death was near.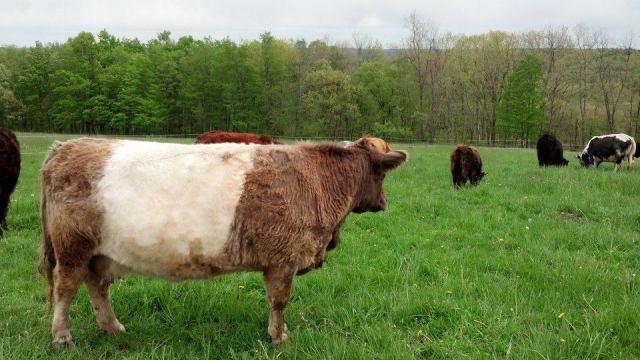 I was just out of high school. A group of heterosexual cis farm boys had run that school. So loud was their interpretation of the rural landscape: the four wheelers, mountain bikes, and hunting rifles, that I didn't think to stop and listen to the landscape myself. I went on uncomfortable dates with those diesel boys. I didn't know why I felt so alone when I was naked. Finding myself on a farm run by queer women allowed me the space to listen to a landscape, which meant I finally learned how to listen to myself.
And I loved what I found at every jagged corner. I was operating tractors and herding cattle, doing way less sexy stuff like spending weeks on weeks digging four foot postholes. My body was changing; my calluses were hardening, my jeans were permanently loose and dirty, and all this disorder felt like a second puberty. Not terrifying and diminishing like I had experienced the arrival of menstruation and breasts, but expansive and exciting, in some ways a return to the confidence of my tomboy childhood, of kick-the-can and hide and seek in corn fields with all my cousins.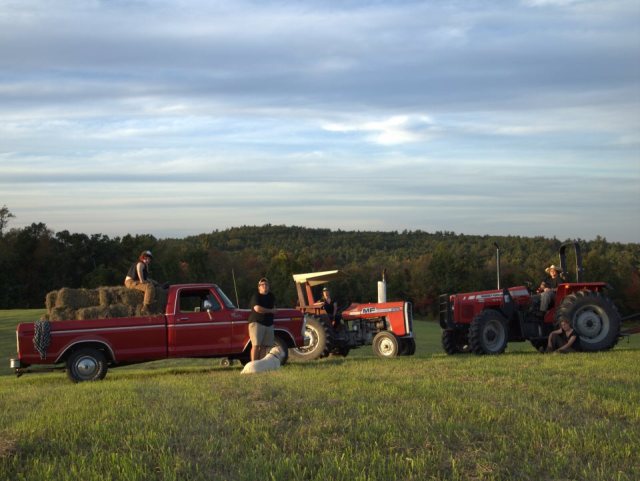 Rural life is wild. This sounds like a circular statement, but I think it's the best word we have for a living system of constant surprises. There was the day the yaks escaped for a walk in the woods; there was the day the Nigerian Dwarf birthed quadruplets, each smaller than a fist, each needing to be bottle fed; there was the cow shed that nearly collapsed on top of us, the daily tractor repairs. Each of these pastoral events were completely unforeseen at the beginning of the day, and by darkness, each of these were resolved in their own way, just as I fell asleep every night to a different world than that in which I awoke. On farms there's a necessity for flexibility and there is a reveling in the unknown and unforeseen. Animals conform to no one's schedule; they birth and die and trample fences on a timeline all their own. The natural world's disregard for the rules and schedules of humans appeared to me a confidence that I in my lifetime of people pleasing envied. I gained an appreciation for messiness, which enabled me to welcome and wander within my own queer identity.
It was months later that I found internet gaydom. It was both a revelation and a loss of self. It is completely addicting to find out there is a parallel world to the one you felt you would be left out of forever. Even if that world is built on the same consumerism you told yourself you were glad to be free of. I didn't have a computer, and that first girlfriend, who had been to college, who had lived in gay Seattle, irritably commented that Effing Dykes was now a top visited site on her web browser. I was addicted. The farm and the small town it was in began to feel constrictive compared to the massive multiple orgasmic possibilities of an urban queer existence.
I moved to a faraway city not thinking about white gentrification or queer migration. I think I moved like many twenty somethings do, drunk on the allure of My Narrative, that there was a world just waiting to discover me, just as I had discovered the world of clover grasses and ruminating and hourly nursing and rotational grazing.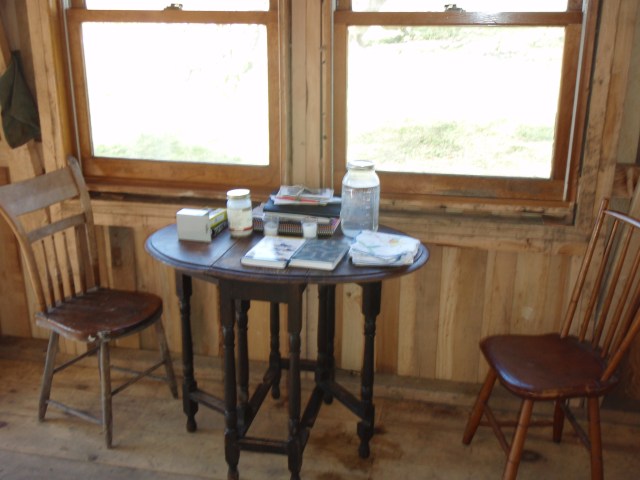 There is very important work being done to address the problems of gentrification and its intersections with race and sexuality. I want to encourage my white peers to educate themselves and act with deliberation and humility because our heritage is one of violent occupation, both rural and urban, and our impact needs to be checked at every turn regardless of geography. As for gay flight, I am thankful to the rural queers who stayed to provide people like me with role models. I'm also entirely understanding of the queers who leave in search of a place that feels like home.
I certainly have no answers. I myself returned to rural farming after a year of city living. I missed the prideful joy I got from my own capability. Sometimes I feel alienated and lonely and I spend hours on the internet late into the evening just for the comfort of reading queer related things, and I wish I lived in a more gay place. Other mornings I step out of my cabin to a kingdom of tall grasses that overnight gained perfect droplets of magnifying dew and I feel the world I am living in is very very queer indeed, there are certainly rainbows everywhere.