This coming Tuesday marks the pub day for Hijab Butch Blues, a new coming-of-age memoir by Lamaya H that centers the author's queer hijabi Muslim immigrant experience. The title is a playful spin on Stone Butch Blues, the iconic novel by Leslie Feinberg that has become a beacon of butch and masc-of-center identity exploration in queer literature.
You can expect an in-depth review of Hijab Butch Blues from Stef Rubino on Tuesday, but to celebrate its release, I thought I'd recommend some other memoirs that touch on butch identity and impressively weave insightful and deeply personal writing on gender into their narratives. This is not an exhaustive list of butch memoirs, and I tried to stick to books that explicitly engage with (or challenge!) butchness, butch-femme dynamics, and masc-of-center identity and not really branch out to work that touches more broadly on gender dynamics in queer spaces.
Many of my favorite queer memoirists and writers do not necessarily identify within these categories or are critical of their limitations. Audre Lorde famously wrote in Zami: A New Spelling of My Name of her experience going to the lesbian bar The Bagatelle: "For me, going into the Bag alone was like entering an anomalous no-woman's land. I wasn't cute or passive enough to be 'femme'; and I wasn't mean or tough enough to be 'butch'. I was given a wide berth. Non-conventional people can be dangerous, even in the gay community."
I do realize that I'm somewhat playing into these binaries and strict categorizations by applying such a specific scope to this list, but I hope this will be seen as a useful starting place for memoirs on butch and/or masc identity and not restrictive. Definitely shout out any books you'd like to recommend in the comments, even if they don't necessarily explicitly touch on butch identity! I've included some recent releases as well as some slightly more under-the-radar titles that skew academic or hybrid in form. I'd love to hear more suggestions!
I struggled to find Black butch or stud book-length memoir projects to highlight on this list, even after tapping a few folks for research help and exploring micro press offerings and more hybrid/DIY work like zines. This doesn't mean I don't think they're out there, but there's a clear and stark systemic issue if they're this difficult to find even at the smaller press level. And I think this is the result not only of racism and homophobia in the publishing industry but also of intracommunity biases against gender nonconforming and masc-of-center Black lesbians. The problem is deep-rooted and disheartening. There are standalone essays out there, but finding full memoirs proved extremely difficult. If there are any you'd like to shoutout — including self-publications or out-of-print works — please do.
On that note, Persistence: All Ways Butch and Femme is an anthology of essays co-edited by Ivan E. Coyote and Zena Sharman that features Black writers on the identities of butch and femme, so it could be a good book to seek out as a companion to this list even if it doesn't exactly fall under the category of memoir. Their opening to the anthology contains another Lorde quote I thought about a lot when compiling this list as someone who is not butch: "When we define ourselves, when I define myself, the place in which I am like you and the place in which I am not like you, I'm not excluding you from the joining — I'm broadening the joining."
---
In 2022's Burning Butch, R/B Mertz — who has written for Autostraddle — writes on Catholic religious trauma and resisting the Catholic church's oppression. They write about their queer and nonbinary identities and the painful moves they had to make to come to terms with their family, relationships, and everything touched by the staunch grip of the conservative religious environment they grew up in. When it came out last year, Stef Rubino wrote the following about this trans butch memoir: "I think we've always needed books like Burning Butch out in the world reminding us that it's possible to fight back, to overcome, and to survive despite all odds."
---
Brown Neon by Raquel Gutiérrez (2022)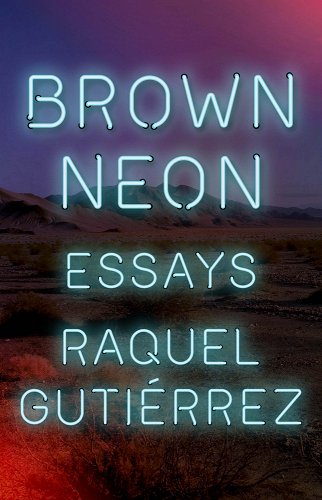 Also out last year and also reviewed by Stef Rubino for Autostraddle, Coffee House Press's Brown Neon by Raquel Gutiérrez comprises rich, complex essays on place and identity, combining personal and travel writing to brilliant effect. "Over the course of these ten essays, Gutiérrez skillfully maps the realities, struggles, and joys of queer, Latinx, artistic life in the Southwest U.S. while also calling all readers to deconstruct the borders and boundaries that plague their own communities," Rubino writes. The essay "On Making Butch Family: An Intertextual Dialogue" explicitly engages with the work of butch artists and activists like Jeanne "Big Poppawp_postsCórdova and also seeks to breakdown binaries in the queer community, challenging the ways butch-femme dynamics are enforced.
---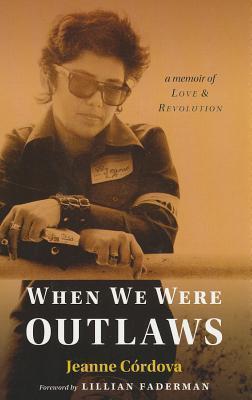 Speaking of Córdova, her memoir that is simultaneously a love story and a rumination on the activist movements and spaces she was part of epitomizes writing about the personal and political in conjunction with one another. In the sprawling narrative, Córdova touches on her butch identity as well as butch-femme dynamics in 1970s LA lesbian spaces, exploring lesbian and feminist politics of the time alongside a very personal narrative. I recommend pairing this with Brown Neon.
---
An influential voice in the realm of cultural anthropology and LGBTQ+ studies, Esther Newton's two memoirs — the first published in 2000 and the second in 2018 — combine personal and scholarly writing on gender and sexuality. In My Butch Career, Newton writes: "Bar dykes were the first to show me how to be butch, which means they showed me how to have style. Postmodernism and consumerism have given style a bad name." Indeed, throughout her oeuvre, Newton writes about butchness from so many angles. A documentary is currently being made about her and her work.
---
Gender Failure by Rae Spoon and Ivan E. Coyote (2014)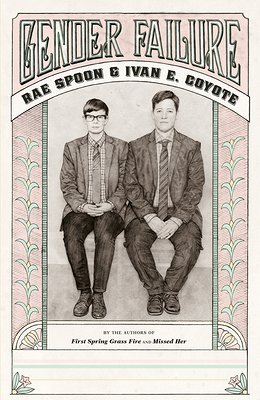 Distinct and interesting in its collaborative approach, Gender Failure was co-written by musicians and writers Rae Spoon and Ivan E. Coyote and interrogates and tears down gender binaries and gender roles throughout. One chapter, called "Do I Still Call Myself a Butch?" by Coyote is just two sentences long: "Yes. Of course I still do." Coyote also wrote Tomboy Survival Guide, a memoir told in stories that touches on coming-of-age butchness.
---
This butch Chicana memoir about the author's journey to get pregnant has similar themes to the 2014 graphic memoir Pregnant Butch: Nine Long Months Spent in Drag by AK Summers. It's a poignant exploration of lesbian desire, sex, and relationships, using a diaristic form that includes emails, diary entries, and other epistolary elements. It has a predecessor in 1997's Waiting in the Wings: Portrait of a Queer Motherhood by Cherríe Moraga, which also touches on Chicana lesbian motherhood and includes journal entires. Moraga's book — which does touch on butch identity ("What I hadn't realized was the degree to which my self-perception as a butch lesbian would be so prfoundly impacted by the somatic act of motherhood…" Moraga writes) — focuses more broadly on not just pregnancy but birth and early parenting, while Jiménez's book is more about the early stages of getting pregnant.
While different in scope and the identities it explores, if you're interested in additional books that touch on gender and pregnancy/parenthood, check out The Natural Mother of the Child: A Memoir of Nonbinary Parenthood by Krys Malcolm Belc.
---
Often employing a wry sense of humor (one section is called "Never Come Out in a Lincoln Continental"), this butch memoir tracks the author's tomboy girlhood in the 1960s through gay adult life in the 1980s and also chronicles the discovery of a tumor in her chest when she was 18-years-old.
---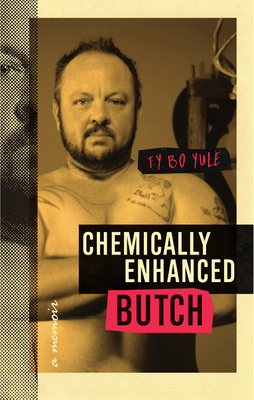 Butch and transmasc identities are obviously separate, but I have known a lot of folks for whom they bleed together or folks who have moved between them at different points of life. This memoir speaks to that experience, following the author's journey as a butch lesbian into starting testosterone and coming out as trans at the age of 40. Ty Bo Yule used to own the former dyke bar Pi in Minneapolis (which unfortunately is one of the many lesbian spaces that no longer exists).
---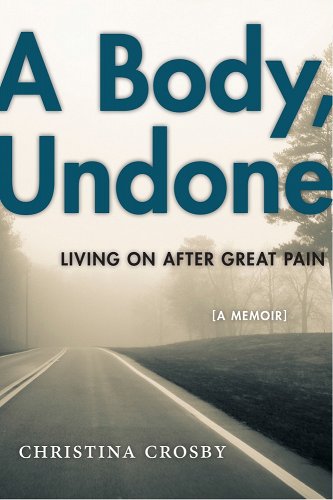 I almost didn't include this one, because it touches on butchness the least of all these books. But in a standout chapter, the soft-butch author chronicles her shifting relationship to the categories of butch/femme, once something she thought of as dated but gradually changed her mind about. This memoir is primarily about the aftermath of the biking accident that led to Crosby becoming paralyzed, but this chapter on gender includes a lot of fascinating things at the intersection of gender and disability, and the book is open and personal about sex and disability throughout.
---
And of course, the reason for this list in the first place! Hijab Butch Blues comes out February 7, 2023 from Dial Press. The memoir in essays explores the author's journey with their sexuality and gender, starting with the deeply relatable experience of having a crush on their female teacher. BEEN THERE!!!! I can't wait to get my hands on Hijab Butch Blues ASAP, and check back Tuesday for Stef's review.